This is part 1 of a 5-part article.
Read Part 2 Here
Read Part 3 Here
Read Part 4 Here
Read Part 5 Here
Howard Gardner's research suggests that there are fundamentally seven basic intelligences: literary, mathematical, artistic, musical, spatial, interpersonal and intrapersonal.
Modern education tends to emphasize basic knowledge in three of these (literary, mathematical and interpersonal) fields followed by career specialization in one.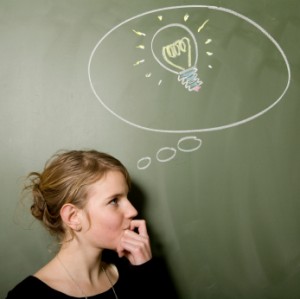 During the American founding era that produced a generation of citizen-farmers and citizen-entrepreneurs who established the freest society in history, a different sort of education-career path dominated.
Today's professionals and experts tend to be trained in problem solving under structured guidelines, whereas successful entrepreneurs seldom have the luxury of easily knowing what the problems are.
They have to figure out what the real issues are and define the problems, and only then find ways to solve problems and overcome roadblocks.
This requires high levels of initiative and resiliency, independent and analytical thinking, ingenuity and creative thinking, tenacity and self-analysis.
These entrepreneurial skills and talents are precisely those needed to establish and maintain freedom.
Intelligences
To prepare youth for success in entrepreneurial (and free) cultures, education tends to emphasize originality, creativity, breadth, depth and leadership skills rather than rote memorization, standardized curricula or socialization.
The latter skill set is vital in societies with strong upper classes employing the lower castes, but the former is essential to free democratic nations.
Where class societies tend to educate for general knowledge in literary, mathematical and interpersonal skills, entrepreneurial nations educate for depth in literary, mathematical, interpersonal, artistic, musical, spatial and intrapersonal (self-understanding, self-discipline, and self-starting) excellence.
Then entrepreneurial societies go a step further by educating to the hyphens.
This means using personalized and mentored learning in the greatest classics and works of mankind along with current original sources to establish skills and train experts in multi-intelligence categories.
Examples include many who used two or more intelligences to significantly impact societies, cultures, paradigms, governments, policies and worldviews:
Interpersonal-musicians like Mozart and John Lennon
Literary-artists such as Goya, Cecil B. DeMille, and M. Night Shyamalan
Interpersonal-literati like Shakespeare, Jane Austen, and John Steinbeck
Spatial-artistry like gladiators, NASCAR, and the Louvre
Mathematical-artists like Michelangelo and Picasso
Literary-mathematicians like Newton, Einstein, and Hawking
Literary-intrapersonalists such as Tolstoy, Harriet Beecher Stowe, William Goulding and Ayn Rand
Intrapersonal-mathematical thinkers like Montesquieu, Hume, Madison, Mises, Keynes, C.S. Lewis, and Buckminster Fuller
To make sense of this, consider a society where the youth become proficient in reading biographies of great leaders from Socrates to Washington and Andrew Carnegie to Ray Kroc and of effectively applying the lessons learned to their own lives.
Or where every young person knows both the formulas in calculus and also how to build and implement a business plan, including detailed financials, to turn "thin air" into great institutions of profit and non-profit value in society.
***********************************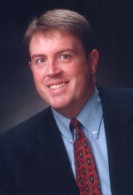 Oliver DeMille is the founder and former president of George Wythe University, a co-founder of the Center for Social Leadership, and a co-creator of TJEd Online.
He is the author of A Thomas Jefferson Education: Teaching a Generation of Leaders for the 21st Century, and The Coming Aristocracy: Education & the Future of Freedom.
Oliver is dedicated to promoting freedom through leadership education. He and his wife Rachel are raising their eight children in Cedar City, Utah.
Connect With Oliver: