This is part 1 of a 4-part article.
Read Part 2 Here
Read Part 3 Here
Read Part 4 Here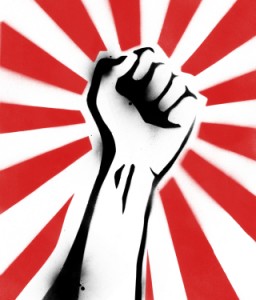 A revolution is needed.
Not just any revolution, mind you, but a specific kind of freedom shift that will make the critical difference.
In order to progress, we need a renaissance of the entrepreneurial mentality and many millions of entrepreneurs in our society.
The recession has already helped increase awareness of this need. The Information Age is naturally offering many improvements over the Industrial Age, but simple access to more information is not enough.
What we do with the increased power of widespread information is the key.
The great benefit of the Nomadic Age was family and community connection and a feeling of true belonging, while the Agrarian Age brought improved learning, science and art, and eventually democratic freedoms.
The Industrial Age allowed more widespread distribution of prosperity and social justice, and many improved lifestyle options through technological advances.
Unfortunately, during the Industrial Age many freedoms were decreased as free nations turned to big institutions and secretive agencies for governance.
The industrial belief in the conveyor belt impacted nearly every major aspect of life, from education and health care to agriculture, industry, business, law, media, family, elder care, groceries, clothing, and on and on.
Whether the end product was goods or services, these all became systemized on assembly lines—from production to delivery and even post-purchase customer service.
At the same time, we widely adopted certain industrial views which became cultural, such as "Bigger is always better," "It's just business," "Perception is reality," and many others. In truth, all of these are usually more false than true, but they became the cultural norm in nearly all of modern life.
Perhaps the most pervasive and negative mantra promoted by modernism is that success in life is built on becoming an employee and its academic corollary that the purpose of education is to prepare for a job.
Certainly some people want to make a job the focus of their working life, but a truly free and prosperous society is built on a system where a large number of the adult population spends its working days producing as owners, entrepreneurs and social leaders.
***********************************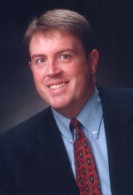 Oliver DeMille is the founder and former president of George Wythe University, a co-founder of the Center for Social Leadership, and a co-creator of TJEd Online.
He is the author of A Thomas Jefferson Education: Teaching a Generation of Leaders for the 21st Century, and The Coming Aristocracy: Education & the Future of Freedom.
Oliver is dedicated to promoting freedom through leadership education. He and his wife Rachel are raising their eight children in Cedar City, Utah.
Connect With Oliver: