This is part 2 of a 5-part article.
Read Part 1 Here
Read Part 3 Here
Read Part 4 Here
Read Part 5 Here
The lessons of such expertise naturally impact the prosperity and freedom of a society.
And such lessons come from depth in many of the intelligences instead of general education in only three and a specialty in just one.
Such widespread competency in reading, writing, persuading, leading, calculating, comparing, analyzing, thinking, creating, beautifying, composing, building, interacting, initiating, overcoming, enduring, changing, improving, motivating, self-starting, self-disciplining, self-guiding, teamwork, leading and serving are what the American founders idealized as quality education.
These are the necessary skills of successful entrepreneurship and also of societal freedom.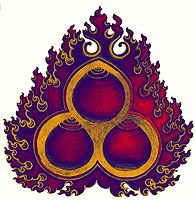 This level of education and expertise is developed by what Ken Wilber calls the Big Three of Buddhism: Buddha, Sangha and Dharma.
"Buddha" in this sense means combining one's purpose or mission in life with developing oneself into a true and great servant of society.
The Greeks called this Fate and the American founders called it Providence.
By seeking to be guided by higher powers and higher purposes, a person becomes her best and as such greatly improves society through her efforts and contributions.
Buddha is credited with saying that "Our purpose in life is to find our purpose in life and then give our whole heart and soul to it."
Sangha is one's community, gathering, group or team. Working together with the right people, "we" do more than "I" ever could.
Good teams are diverse, individualistic, cooperative and united toward the same goals. They achieve most when they operate at peak levels.
Dharma is the truth, the true, the ideal. Dharma helps us know why we are here, what we are about, and therefore who we really are.
But Dharma is not about "I" or "We." Rather it is about what we accomplish: the goal, the objective, the positive change we bring to the world through our best efforts and service.
In Christianity this is the Christian walk, the anointed purpose, the path.
Christianity's equivalent of Sangha is the Church, and "Buddha" is the submission to Christ and His will.
Plato and secularists call these big three the good, the beautiful and the true, and psychology calls them the "I, We and It"—Buddha, Sangha and Dharma respectively.
In American politics these are citizen, the Constitution and freedom.
The lesson for education is that great learning is:
Individualized
Best achieved in interactive groups with mentors, peers, discussions, feedback and group projects
Mission-driven
Again, the very skills and abilities created by this model are exactly those most needed in free society. Without them, entrepreneurial prosperity and political freedom decline.
***********************************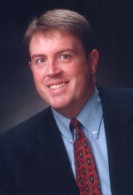 Oliver DeMille is the founder and former president of George Wythe University, a co-founder of the Center for Social Leadership, and a co-creator of TJEd Online.
He is the author of A Thomas Jefferson Education: Teaching a Generation of Leaders for the 21st Century, and The Coming Aristocracy: Education & the Future of Freedom.
Oliver is dedicated to promoting freedom through leadership education. He and his wife Rachel are raising their eight children in Cedar City, Utah.
Connect With Oliver: