Oliver DeMille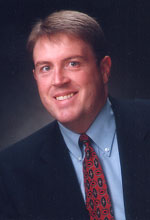 Oliver DeMille is the New York Times, Wall Street Journal and USA Today bestselling co-author of LeaderShift, a founding partner of The Center for Social Leadership and the author of A Thomas Jefferson Education: Teaching a Generation of Leaders for the 21st Century.
He the founder of an educational philosophy and movement known as Leadership Education, or Thomas Jefferson Education (TJEd).
Oliver's works on freedom, education and entrepreneurship include The Coming Aristocracy, FreedomShift, Hero Education: A Scholar Phase Guidebook for Teens, Parents and Mentors and 1913.
His book (with friend and co-author Orrin Woodward) LeaderShift is a business fable that reveals how the Five Laws of Decline predict the course of America and her freedoms. It is a story of challenges and changes, and is a call to America's citizens and (especially) business leaders to stand up and own their role to steer America toward a future where our children and grandchildren can inherit the freedom bequeathed to us by our forebears. LeaderShift intertwines elements of proven business success and the power of free enterprise with principles of sound government, otherworldly mentorship, visionary business leadership, restoration of community, and empowerment of the common man.
Presently, Oliver devotes a majority of his time to writing, with four more books (and counting) in the pipeline. He is a popular mentor, keynote speaker, and business consultant. He and his wife Rachel are raising their 8 children in southern Utah.
Learn more at OliverDeMille.com.
Connect With Oliver: