This is part 4 of a 5-part article.
Read Part 1 Here
Read Part 2 Here
Read Part 3 Here
Read Part 5 Here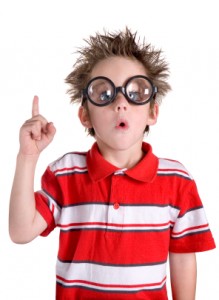 For a long time America used IQ as the measure of intelligence as well as a predictor of academic and career success.
IQ tests measured literary, mathematical and spatial intelligence, but little else. They basically ignored the other intelligences.
Daniel Goleman's best-seller, Emotional Intelligence, showed how managers could become better leaders by also developing interpersonal, intrapersonal, and more artistic skills. He argued that EQ (emotional intelligence) is just as important as IQ.
Pop culture tends to summarize these two as right brain (EQ) and left brain (IQ).
In this view, left-brain experts, professionals and executives have significantly different skill sets than right-brain artists, creative types and motivators.
It is all about the intellect versus the emotions, in society and in each of our personal lives.
The IQ monopoly resulted in many business authors writing that being too intelligent is not good for business, since many with a very high IQ were hired by mid-IQ bosses.
EQ shed some light on the situation, showing that successful entrepreneurship and innovation tend to blossom where analytical and creative skills are balanced.
High IQ with significantly lower EQ, or vice versa, tend a person toward specialized employment. Where right and left brain are generally equal, be it high or middle or even relatively low, initiative, risk, tenacity and leadership often flourish.
In short, many jobs require certain levels of IQ or EQ, but successful entrepreneurs either naturally have a balance of both or must develop one.
The old view that IQ can't be increased is being replaced as we see many people who clearly break old barriers and disprove the experts.
Entrepreneurial success usually requires deep understanding of and skills in many of the basic intelligences.
General education courses in three of them and specialization in only one simply doesn't work in the challenging real world of entrepreneurial competition.
Nor, for that matter, is it adequate to maintain freedom.
***********************************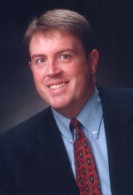 Oliver DeMille is the founder and former president of George Wythe University, a co-founder of the Center for Social Leadership, and a co-creator of TJEd Online.
He is the author of A Thomas Jefferson Education: Teaching a Generation of Leaders for the 21st Century, and The Coming Aristocracy: Education & the Future of Freedom.
Oliver is dedicated to promoting freedom through leadership education. He and his wife Rachel are raising their eight children in Cedar City, Utah.
Connect With Oliver: