This is part 5 of a 5-part article.
Read Part 1 Here
Read Part 2 Here
Read Part 3 Here
Read Part 4 Here
For years American politics has been dominated by two parties, one emphasizing success and the other nurture.
This battle of Ego versus Eco still drives most national debates.
Where one party is driven toward wealth, fame and progress, the other prefers to promote caring, service and acceptance.
One is self-centered and the other is inclusive. One sees private life as the highest good and the other wants government to solve all problems in society.
One prioritizes national security above all else and the other idealizes social justice.
More Americans now consider themselves independents, rather than loyal to either major political party, in part because we have reached a point where the majority of the nation's citizens consider both Ego and Eco to be vital.
This has been the norm for entrepreneurs for many years. Indeed, entrepreneurs who try to put one above the other seldom succeed for long.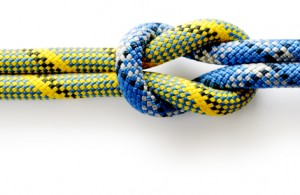 Small and entrepreneurial business leaders learn that both caring and drive are necessary.
The same is true of citizens who want to remain free. Indeed, the most important entrepreneurial skills and lessons are those most needed to promote free society.
Freedom is best supported by excellence and compassion, self-improvement and service, building wealth and taking care of other people and the earth.
Freedom requires a balance of analysis and creativity, intellect and emotion, wisdom and intuition, reflection and action.
Free societies are intelligent societies, because the broad citizenry must understand and protect its freedoms or it will lose them.
But a society cannot remain free by following a few geniuses at the top — this always destroys liberty.
The most prosperous and free civilizations are those where the majority of people develop and share their best personal genius.
Everyone has genius inside, and it is the purpose of Leadership Education to reveal it and help people develop it.
Career is the place where genius is then shared to benefit and improve the world. Finally, it is the purpose of free society to allow all to fully achieve and share their genius.
Entrepreneurial activity naturally seeks these peaks and balances. This isn't new; it was the reality during the American founding and has been ever since.
The future will be no different. We all need to learn and apply this truism: However small business goes, so goes the nation.
***********************************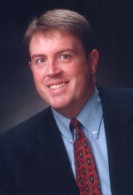 Oliver DeMille is the founder and former president of George Wythe University, a co-founder of the Center for Social Leadership, and a co-creator of TJEd Online.
He is the author of A Thomas Jefferson Education: Teaching a Generation of Leaders for the 21st Century, and The Coming Aristocracy: Education & the Future of Freedom.
Oliver is dedicated to promoting freedom through leadership education. He and his wife Rachel are raising their eight children in Cedar City, Utah.
Connect With Oliver: