This is part 3 of a 5-part article.
Read Part 1 Here
Read Part 2 Here
Read Part 4 Here
Read Part 5 Here
Add personality types to the intelligences and skills, and our realization of the need for widespread entrepreneurial talent and experience intensifies.
Where the Greeks and moderns tend to break human personality into four dominant groups, symbolized by animals or colors or other models, the Old Testament emphasized twelve types and the New Testament adopted thirteen.
One of the most unique and profound systems of personality typing is the Enneagram.
The Enneagram was created by Muslims from the Sufi tradition, and is now popular in many multi-level and network marking circles.
Its nine types of people are distinct, deep and tend to resonate with nearly all readers. The nine types are essentially as follows:
Reformer: principled, purposeful, self-controlled and perfectionistic
Helper: demonstrative, generous, people-pleasing, and possessive
Achiever: adaptive, excelling, driven, and image-conscious
Individualist: expressive, dramatic, self-absorbed, and temperamental
Investigator: perceptive, innovative, secretive, and isolated
Loyalist: engaging, responsible, anxious, and suspicious
Enthusiast: spontaneous, versatile, distractible, and scattered
Challenger: self-confident, decisive, willful, and confrontational
Peacemaker: receptive, reassuring, agreeable, and complacent
Of course, there is a lot more depth to this in the many volumes which describe it.
Interestingly, in traditional business the typical use of the Enneagram and other personality types like the Myers-Briggs is to help managers interact more effectively with their employees — and vice versa.
Teachers often use it to better understand and work with their students.
In entrepreneurial environments, however, the focus is quite different.
This can be understood in the following three steps:
Understand your own top strengths so you can give them a lot more energy and greatly improve them.
Identify those types on which you score at the mid levels, so you can develop them into strengths.
Clarify where you are weak and team up with people who are extremely strong in these areas.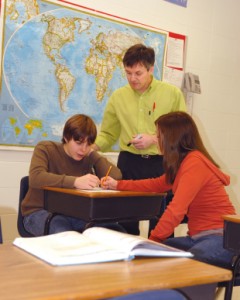 This flies directly in the face of much educational/career theory from the past half century, where the system has generally been satisfied with grade-level performance in a given subject, and focused special attention on the students' weaknesses.
By contrast, teachers governed by entrepreneurial values in the classroom would have children spend much more time on their strengths than their weaknesses.
Those scoring high in math, for example, would take a lot more math than other students and in fact study math at the highest levels in special courses designed just for such students. The same would occur in all fields.
Teachers would also divide students learning to read, for example, not by levels but into teams where each team would include students from low, medium and high reading levels.
Corporate architecture would combine mail carriers, board members and everyone in between in adjacent offices and co-mingle everyone on all floors.
The Third-Turning value of efficiency would give way to the Fourth-Turning focus on growth as a community through individual excellence and synergistic cooperation.
This, by the way, is how nearly all entrepreneurial ventures and small businesses actually do things.
The consequences in society and governance are huge. Indeed, this is exactly the model of citizens and voters that America's founders had in mind—all types of people mingled together, each equal as a citizen and before the law.
Freedom is the natural result.
And on the skills of applying such a model, small business leaders and entrepreneurs are years ahead of the rest of society.
The point is not, as most entrepreneurs will tell you, to turn things over to entrepreneurs or any other group of citizens. Such a plan would only create another style of class system.
The real solution is to have a lot more entrepreneurs in society. In the long term, this is achieved by giving America's youth a true Leadership Education and naturally letting our society benefit as more entrepreneurs arise.
A quicker solution would be set in motion by simply de-regulating small businesses.
***********************************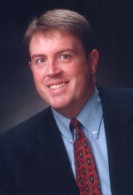 Oliver DeMille is the founder and former president of George Wythe University, a co-founder of the Center for Social Leadership, and a co-creator of TJEd Online.
He is the author of A Thomas Jefferson Education: Teaching a Generation of Leaders for the 21st Century, and The Coming Aristocracy: Education & the Future of Freedom.
Oliver is dedicated to promoting freedom through leadership education. He and his wife Rachel are raising their eight children in Cedar City, Utah.
Connect With Oliver: