This is part 5 of a 5-part article.
Read Part 1 Here
Read Part 2 Here
Read Part 3 Here
Read Part 4 Here
Few people realize how widespread the New Tribe revolution has become.
The many examples of online New Tribes show how rapidly this trend is growing. But there is even more to it than that.
One cycle of business growth says that all new things go through four levels:
They are ignored.
They are laughed at.
They are opposed.
They are accepted as obvious.
The growth of New Tribes is at the Obvious stage.
For example, tribal currency is now the most widely used money in the world. That may surprise some people who believe that the dollar or the yen or some other national currency is most used.
But try this experiment. Pull out your wallet or planner, and see how much money you have in government-printed currency.
Then see how much you have available in private bank currency (checks or debit cards).
Finally, how much are you carrying in tribal currency (from, say, the Visa or Mastercard tribes, or Discover or American Express)?
While it is true that these private currencies exchange into government money, the truth is that your credit account is most likely a niche or tribal account rather than a government account.
And I dare say that more than a few readers are befuddled by this example, as they transact very few purchases by pulling out their wallet, with the actual plastic in hand; they most often buy over the phone or online—further making the point.
The significance of this is huge. How much wealth are you carrying in sky miles, for example? Or hotel or travel points?
The reason companies issue loyalty cards is to get you to stop being in the traveler niche and instead join the Delta or British Airways tribe.
While you still have your wallet or purse out, look through it to see how many tribal membership cards you carry. Costco? Sam's Club? Trader Joe's? An automobile club? What else? Do you carry a church card, or a school card?
The point of all this is that New Tribes are here to stay, and indeed that before the 21st Century ends they may well take over many roles that were traditionally governmental.
For example, the phrase "I'll fedex it" has replaced "I'll mail it" in many corporate circles, and toll roads are becoming more popular around the world.
Just like government railways were phased out by private airlines, look for the rise of many more tribally-led industries and services in the years and decades ahead.
For New Tribes to fully achieve their positive potential, it is helpful and perhaps essential for them to learn from the best lessons of the tribes throughout history.
Both leaders and participants of tribes gain much wisdom by studying the best practices and traditions of the world's tribes.
***********************************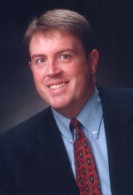 Oliver DeMille is the founder and former president of George Wythe University, a co-founder of the Center for Social Leadership, and a co-creator of TJEd Online.
He is the author of A Thomas Jefferson Education: Teaching a Generation of Leaders for the 21st Century, and The Coming Aristocracy: Education & the Future of Freedom.
Oliver is dedicated to promoting freedom through leadership education. He and his wife Rachel are raising their eight children in Cedar City, Utah.
Connect With Oliver: