This is part 1 of a 5-part article. Subsequent segments will be published daily.
NEARLY ALL OF THE WEAKNESSES I listed here are found in many traditional tribal cultures.
In our day new kinds of tribes are emerging with huge potential influence, power and popularity.
Indeed, the 21st Century may be the era where tribes become the most influential institutions in the world.
The trends are already in play, and nearly every major institution, nation and civilization is now made up of many tribes.
In fact, more people may be more loyal to their closest tribes now than to any other entity.
There are many types of tribes in the history of the world. A generic overview will obviously have its flaw and limitations—as will any inductive study, from personality typing to weather forecasting.
But with the necessary disclaimers and apologies, we can still learn much from the generalizations as we seek lessons to apply to ourselves.
There are several significant types of tribes in history, including:
Foraging Tribes
Nomadic Tribes
Horticultural Tribes
Agrarian Tribes (communities)
Industrial Tribes
Informational Tribes
Each is very different, and it is helpful to understand both the similarities and unique features of these types of tribes.
Note that the fundamental connecting factor which kept these tribes together was their means of production and their definition of wealth.
Families usually sacrificed to benefit the means of production. On a spiritual/emotional level, one way to define a tribe is a group of people who are invested in each other and help each other on an ongoing basis.
All these types of tribes meet this definition.
Level One Tribes: Everyone Knows Everyone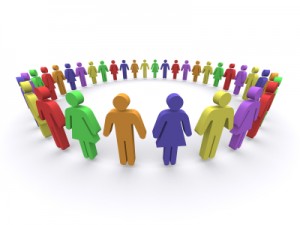 First, Foraging Tribes were usually established by family ties—sometimes, small family groupings and in other cases, larger groups with more extended family members. In marriage a person often left the tribe to join a new tribe.
Foraging tribes lived by gathering and hunting together. Their central means of production were legs: the ability to go out and find food for the family.
Children were the greatest source of wealth because they grew and provided more legs to the tribe. These tribes were often female-centric, and their gods were fertility goddesses and earth goddesses who provided bounty of food.
Nomadic Tribes hunted and gathered, but also pillaged in order to survive and prosper. They traveled, some within a set area and a few more widely ranging.
They were nearly all herding societies, using animals to enhance their ability to hunt, gather and pillage. Their means of production was their speed, provided by great runners or herd animals.
They usually traveled in larger groups than Foragers, and intermarried within the tribe or from spouses taken during raids. Marriage meant joining the tribe of your spouse.
Nomadic Tribes were usually dominated by males and often practiced plural marriages. Herds were the central measure of wealth.
Third, Horticultural Tribes planted with sticks, hoes or hands, and tended crops to supplement food obtained by hunting.
Because hoes and sticks can be wielded equally by men and women, these tribes were often female-centric. Men hunted and women planted and harvested, bringing an equality to production.
Hands were the central means of production, used either in hunting or planting. Children were a measure of wealth, and deity was often a goddess of bounty.
These first three types of tribes make up the first level of tribal cultures, where nearly all tribe members worked each day to feed themselves and the tribe.
In the second level, specialization created free time for many to work on matters that have little to do with sustenance—from education to technology to arts and craftsmanship, and even extending into higher thinking of mathematics, logic and philosophy.
***********************************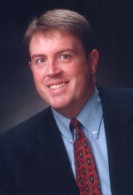 Oliver DeMille is the founder and former president of George Wythe University, a co-founder of the Center for Social Leadership, and a co-creator of TJEd Online.
He is the author of A Thomas Jefferson Education: Teaching a Generation of Leaders for the 21st Century, and The Coming Aristocracy: Education & the Future of Freedom.
Oliver is dedicated to promoting freedom through leadership education. He and his wife Rachel are raising their eight children in Cedar City, Utah.
Connect With Oliver: