This is part 2 of a 5-part article.
Agrarian Tribes began, as Ken Wilber describes it, when we stopped planting with sticks and hoes and turned to plows drawn by beasts of burden.
The change is significant in at least two major ways: First, pregnant women can plant, tend and harvest with sticks and hoes, but often not with plows, cattle and horses. That is, in the latter many pregnant women were in greater danger of miscarriage.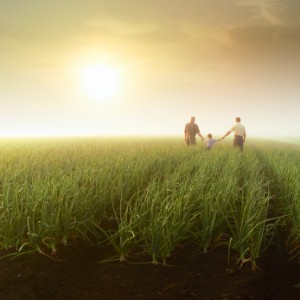 In short, in Agrarian society farming became man's work. This changed nearly everything, since men now had a monopoly on food production and women became valued mostly for reproduction.
This was further influenced by the second major change to the Agrarian Age, which was that plows and animal power produced enough surplus that not everyone had to work to eat.
As a result, tradesmen, artists and scholars arose, as did professional tax-collectors, politicians (tax-spenders), clergymen and warriors.
Before the Agrarian Revolution, clergy and politicians and warriors had nearly all been the citizen-farmers-hunters themselves.
With this change came class systems, lords and ladies, kings and feudal rulers, and larger communities, city-states and nations.
The store of wealth and central means of production was land, and instead of using whatever land was needed, the system changed to professional surveys, deeds, licenses and other government controls.
Family traditions were also altered, as farmers found that food was scarce after lords and kings took their share.
Men were allowed one wife, though the wealthy often kept as many mistresses as their status allowed. Families had fewer children in order to give more land, titles and opportunity to the eldest.
Traditions of Agrarian Tribes, Communities and Nations are surprisingly similar in Europe, Asia, the Middle East and many colonies around the world.
While small Agrarian communities and locales often followed basic tribal traditions, larger cities and nations became truly National rather than tribal.
The fundamental difference between the two is that in tribes nearly all the individuals work together frequently on the same goals and build tight bonds of love and care for each other, while in nations there is much shared history and common goals but few people know each other or work together regularly.
As society nationalized, most people still lived and loved in tribal-sized communities.
Whether the ethnic communities of European cities, the farming villages of the frontier, church units of a few hundred who worshiped but also bonded together throughout the week, or so many other examples, most people during the Agrarian Age were loyal to national government but much more closely bonded with members of a local community.
When life brought difficulties or challenges, it was these community tribal members that could be counted on to help, comfort, commiserate, or just roll up their sleeves and go to work fixing their neighbors' problems.
Community was also where people turned for fun and entertainment.
For example, one great study compared the way people in mid-century Chicago watched baseball games, attended cookouts and nearly always went bowling in groups, to the 1990s where most Americans were more likely to watch a game on TV, grill alone and go bowling alone or with a non-family friend.
***********************************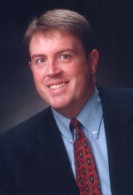 Oliver DeMille is the founder and former president of George Wythe University, a co-founder of the Center for Social Leadership, and a co-creator of TJEd Online.
He is the author of A Thomas Jefferson Education: Teaching a Generation of Leaders for the 21st Century, and The Coming Aristocracy: Education & the Future of Freedom.
Oliver is dedicated to promoting freedom through leadership education. He and his wife Rachel are raising their eight children in Cedar City, Utah.
Connect With Oliver: