This is part 4 of a 5-part article.
Read Part 1 Here
Read Part 2 Here
Read Part 3 Here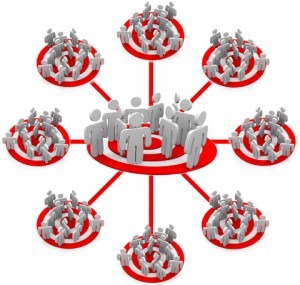 The sixth type of tribe is the Information-Age Tribe.
We are all still struggling for the perfect name. The term "e-tribe" is too narrow, since many of the new relationships are not online.
I'll settle for calling them the New Tribes, and let the future show us exactly how they turn out.
The New Tribes appear to be a whole new (fourth) level of tribe, for a number of reasons.
To begin with, people are joining many of them like during Industrial times, but also limiting them somewhat to reflect what is truly important to them.
For example, where in levels one and two people belonged almost exclusively to one tribe and in level 3 they joined dozens of tribes, now most New Tribers are active members of a few, important tribes, usually at least four per person.
In addition, many members of New Tribes want to be leaders in tribes, and many leaders of New Tribes want the members to all lead. That's a huge improvement on levels 1-3.
Also, members of New Tribes seem to care about each other much more than Industrial tribes but also even more than many ancient-style and agrarian tribes.
I think this is because people had little say about who their tribal and community members and neighbors were down through history, but in the New Tribes you can make your very best friends your daily confidantes.
The interaction is powerful, and it can and does create deep bonds of friendship and caring.
***********************************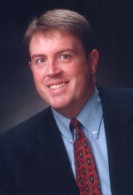 Oliver DeMille is the founder and former president of George Wythe University, a co-founder of the Center for Social Leadership, and a co-creator of TJEd Online.
He is the author of A Thomas Jefferson Education: Teaching a Generation of Leaders for the 21st Century, and The Coming Aristocracy: Education & the Future of Freedom.
Oliver is dedicated to promoting freedom through leadership education. He and his wife Rachel are raising their eight children in Cedar City, Utah.
Connect With Oliver: