My oldest daughter asked me recently, "What is the key thing to know about freedom?" I answered, local governance.
The most basic unit of society–above the family–are small councils that include all adults in the decision-making process.
These councils maintain freedom by including in all local decisions the voices and votes of all adult citizens.  They make decisions by majority vote after open discussion.
They also appoint mayors/chiefs, law enforcement leaders, judges and other officials who report directly to the full council of all adults and can be removed by the council.
Any representative state or national government breaks down when citizens aren't actively involved in governance at the local levels.
In this model, every adult citizen is officially a government official; hence, all citizens study the government system, their role in it, the issues and laws and cases, and think like leaders.
They learn leadership by leading. Without this local participatory system, freedom is eventually lost.
The most successful tribes, communities and nations have adopted this model of local governance.  The result in every society, is increased freedom and prosperity.  No free society has maintained its great freedom once this system has eroded.
Tocqueville called local citizen governance the most important piece of America's freedom model in maintaining freedom and prosperity.
True Elder Brother
What's often missing in our politics is what Keller calls The True Elder Brother who says, "Father, my younger brother has been a fool, and now his life is in ruins.  But I will go look for him and bring him home.  And if the inheritance is gone, as I expect, I'll bring him back to the family at my expense."
This is an example of citizenry that handles things.  Poor, hungry, in need of education?  We'll help.  We won't ask government to do it–we will do it, now, without waiting, without questions. Somebody needs help?  "Here we are–send us."
Or, "Give us your poor, your tired, your struggling masses yearning to be free."
That's what free people do.  The liberal argument (government should use its power and force to fix the problem) is as bad as the conservative argument (it's their own fault, so too bad for them–let them suffer or let someone help them, but don't you dare make me help!)
Free people act like free people.  They see needs and they help. They don't turn to government, or ignore the needs.  Such a society stays free.  If they ever stop being this way, they will lose their freedoms.
The question of freedom is, will people govern or politic?  Will they lead (and spread freedom) or snivel (and lose freedom)?
Our Job as Citizens
When problems arise, free people handle them, leaving to government only matters like protecting national security and fighting crime.  The problem is that in party politics, everything becomes about government.
Liberals want government to fix everything, conservatives want government to stick to national security, law enforcement, education and projects that benefit one's own state.  Meanwhile, who is helping those in need?
And who is watching the government to ensure our freedoms remain strong?  These jobs are the roles of the citizenry.  But when politics gets involved, we forget and ignore both–and freedom declines.
As citizens we must stop getting caught up in political issues, help those in need, and understand and maintain freedom.  These are acts of self-governance, not politics.
Are we deserving of the title of free people?  Let's find out.  Suppose that in your neighborhood: Several poor families need help; immigrants come looking to make a living; the environment is being polluted; and several minority families can't afford college for their children.
Do you call in the government?  Do you comment on how these people should "get off their butts" and fix their lives and do nothing else?  And when the government does something, do you throw up your hands in anger and frustration?
Do you visit the families, make friends, offer the father a better job or get him an interview with a friend of yours, start a scholarship drive for the college-age kids, organize a service project to clean the polluted areas, etc.?
These are the behaviors of people who deserve freedom.
Get Off Your Buts
"But the government won't let us!" you may argue.  "But if we do the the work, people won't value it."  "But I'm too busy supporting my family."  But fixing this would cost too much"  "It's their problem–why don't they do it themselves?"  "But this is a job for government, not for me."
These "Buts" are not the words of the free.  Free people figure out how to do things right and do the right things.
Far too many people turn to the government–some angrily complain and bluster, others take from the rich and give to the poor–after using up most of the money on administrative expenses.  This is the world of politics.
But true elder brothers, those who are free and think like the free, choose differently.  They see needs and take action.  They wisely think it through and do it the right way.  They solve problems, improve things, and conserve freedom, dignity, and prosperity.
Conservatives value responsibility, morality, strength, and national freedom; liberals prize open-mindedness, caring, fairness and individual freedom.  Both lists are good.  They don't have to be in conflict.
Indeed, both are the heritage we enjoy from past generations of free people who at their best valued and lived all of these together.
If we would all just be nicer, more caring, more tolerant and helpful, freedom would increase.  If liberals and progressives would all work to provide more personal service and voluntary solutions with less government red tape, we would see a lot more positive progress.
Freedom works, and we need less politics, more freedom.
We should vote and fulfill the other vital roles of free citizens: build our communities and nations, support a government that accomplishes what it should, study and understand freedom, keep an eye on government to maintain our freedoms, and voluntarily and consistently help those in need.
***********************************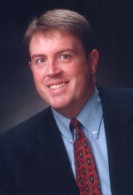 Oliver DeMille is the founder and former president of George Wythe University, a co-founder of the Center for Social Leadership, and a co-creator of TJEd Online.
He is the author of A Thomas Jefferson Education: Teaching a Generation of Leaders for the 21st Century, and The Coming Aristocracy: Education & the Future of Freedom.
Oliver is dedicated to promoting freedom through leadership education. He and his wife Rachel are raising their eight children in Cedar City, Utah.
Connect With Oliver: