This is part 2 of a 3-part article.
Civics 101
The first constitutions and governments in America were local, and there were hundreds of them.
These documents were the basis of later state constitutions, and they were also the models in which early Americans learned to actively cooperate to govern themselves.
Without them, the state constitutions could never have been written. Without these local and state constitutions, the U.S. Constitution would have been very, very different.
In short, these local constitutions and governments were, and are, the basis of American freedoms and the whole system of Constitutional government in the United States.
The surprising thing, at least to many moderns, is that these local constitutions were very different than the state and federal constitutional model.
True, they were harmonious in principle with the ideals that informed the state and federal models. And there were some similarities; but the structure was drastically different.
The principles of freedom are applied distinctly to be effective at local and tribal levels.
Freedom at the Local Level
Another surprise to many is that nearly all the early townships and cities in the Americas adopted a constitutional structure very similar to each other. They were amazingly alike.
This is because they are designed to apply the best principles of freedom to the local and tribal levels.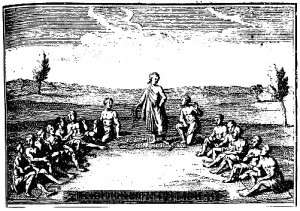 But there is more. A similar model was followed by the Iriquois League as well, and by several other native American tribal governments.
This same model of free local/tribal government shows up in tribes throughout Central and South America, Oceana, Africa, Asia and the historic Germanic tribes.
Indeed, it is found in the Bible as followed by the Tribes of Israel; this is where the American founders said they found it — primarily in Deuteronomy chapter 30.
This pattern is not accidental, coincidental or imitative. It is a predictable model based on natural law and human nature; and an understanding of these leads to the establishment of efficient, effective and freedom-producing local forms.
And it is these local "tribal councils" that are the roots of freedom, from which all the more complex and over-arching forms at the state and federal levels are derived.
Detach these from their tribal-governance roots, and you end up with a very different outcome.
***********************************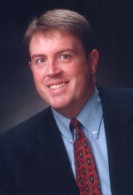 Oliver DeMille is the founder and former president of George Wythe University, a co-founder of the Center for Social Leadership, and a co-creator of TJEd Online.
He is the author of A Thomas Jefferson Education: Teaching a Generation of Leaders for the 21st Century, and The Coming Aristocracy: Education & the Future of Freedom.
Oliver is dedicated to promoting freedom through leadership education. He and his wife Rachel are raising their eight children in Cedar City, Utah.
Connect With Oliver: