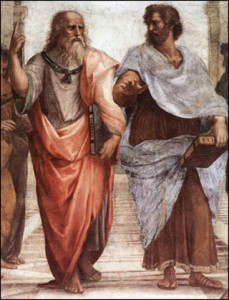 But I do not believe that either the modern or the Shakespearean mindsets will influence our future as much as that from and even earlier age — the era of Virgil.
I am convinced that Virgil's understanding of freedom eclipses both of these others. Virgil witnessed Rome losing many of its freedoms, and he saw how the educational system had a direct impact on this loss.
In the Virgilian model, education is not modeled on the conflict between left and right brains nor on the battles and interplay between comedy, tragedy and satire.
Instead, he saw learning as the interactions of the epic, the dialectic, the dramatic, and the lyric.
In our post-Cold-War, Internet-Age, financially challenging world, our learning is deeply connected with all four of these.
Epic education means learning from the great(est) stories of humanity in all fields of human history and endeavor, from the arts and sciences to government and history to leadership and entrepreneurship to family and relationships, and on and on.
By seeing how the great men and women of humanity chose, struggled, succeeded and failed, we gain a superb epic education. We learn what really matters.
The epics include all the greats — from the great scriptures of world religions to the great classics of philosophy, history, mathematics, art, music, etc.
Epic education focuses on the great classic works of mankind from all cultures and in all fields of learning.
Dialectic education uses the dialogues of mankind, the greatest and most important conversations of history and modern times. This includes biographies, original writings and documents that have made the most difference in the world. It is also very practical and includes on-the-job style learning.
Again, this tradition of learning pulls from all cultures and all fields of knowledge.
It especially focuses on areas (from wars and negotiations to courts of law and disputing scientists, to arguing preachers and the work of artists, etc.) where debating sides and conflicting opponents gave rise to a newly synthesized outcome and taught humanity more than any one side could have without opposition. Most of the professions use the Dialectic learning method.
Dramatic learning is that which we watch. This includes anything we experience in dramatic form, from cinema and movies to television and YouTube to plays, reality TV programs, etc.
In our day this has many venues—unlike the one or two dramatic forms of learning available in Virgil's time. There is a great deal to learn from drama in its many classic, modern and post-modern modalities.
Lyric education is that which is accompanied by music, which has a significant impact on the depth and quality of how we learn. It was originally named for the Lyre, a musical instrument that was used for musical accompaniment during a play, or with poetic or prose reading.
Some educational systems still use "classical" (especially Baroque) and other types of music to increase student learning of languages, memorized facts and even science and math.
And, of course, most Dramatic (media) learning is presented with music.
Epic Freedom
With all this as background, I think the future of education is very much in debate. My reasons for addressing this are:
It appears that far too few people are engaged in the current discussion that will determine the future of education.
Even most who are part of the discussion are hung up on things like public versus private schools, funding, testing, left versus right brain, minimum standards for all (comedic) versus the offer of great education for most (to avoid tragedy), teacher training, regulations, policy, elections, etc.
I know of very few people considering the future of education from its deepest (what I'm calling Virgil's) level.
Specifically, our current technology has changed nearly everything regarding education, meaning that in the Internet Age the cultural impact of the Dramatic and Lyric styles of learning over the other types threaten to undo American freedom.
In short, freedom in any society depends on the education of the citizens, and when the Epic and Dialectic disappear, freedom soon follows.
And make no mistake: The Epic and Dialectic models of learning are everywhere under attack. They are attacked by the political Left as elitist and contrary to social justice; they are attacked by the political Right as useless for one's career advancement.
They are attacked by the techies as old, outdated and at best quaint. They are attacked by the professions as "worthless general ed. courses," and by too many educational institutions as "irrelevant to getting a job."
But most of all (and this is far and away their most lethal enemy) they are supplanted by the simple popularity and glitz of the Dramatic and Lyric.
I do not believe that the Dramatic, Lyric and other parts of the entertainment industry have an explicit agenda to hurt education or freedom—far from it. They bask in a free economy that buys their products and glorifies their presenters.
Nor are Dramatic and Lyric products void of educational content or even excellence. Many movies, television programs, musical offerings and online sites deliver fabulous educational value.
Songs and movies, in fact, teach some of the most important lessons in our society and many teach them with elegance, quality and integrity.
But with all the good the Dramatic and Lyric styles of learning bring to society, the reality is that both free and enslaved societies in history have had Dramatic and Lyric learning.
In contrast, no society where the populace is sparsely educated in the Epics has ever remained free. Period. No exceptions.
And in the freest nations of history (e.g. Golden Age Greece, the Golden Age of the Roman Republic, the height of Ancient Israel, the Saracens, the Swiss vales, the Anglo-Saxon and Frank golden ages, and the first two centuries of the United States, among others), both the Epic and Dialectic styles of learning have been deep and widespread among the citizenship of the nation.
If we want to remain a free society, we must resurrect the use of Epic education in our nation.
Six Futures
Using Virgil's models of learning as a standard, I am convinced that we are now choosing between six possible futures for our societal education—and freedom. Our choice, at the deepest level of education, is to select one of the six following options (or something very much like them):
I. Epic Only.
Since all societies adopt Dramatic and Lyric methods of learning, this model would make Epic education official in academic institutions and leave the Dramatic and Lyric teaching to the artists. Such a model is highly unlikely in a world where career seriously matters and has only been applied historically in slave cultures with strong upper classes.
(Theoretically, this model might be offered to all citizens in society instead of the more elitist model of history. But without career preparation, some in the lower and middle classes would be lacking in opportunity regardless of the quality of their Epic education.) This model is very bad for prosperity and freedom.
II. Dialectic Only.
Again, such a society would have non-school Dramatic and Lyric offerings and schools would emphasize career training, job preparation, and basic skills for one's professional path.
Business, leadership and politics would be run by trained experts and citizens would have little say in governance. Like the aristocracies of history, this model is not friendly to freedom — though it can support prosperity for a short time.
III. Dramatic and Lyric Only.
Only tribal societies have adopted such a model, and they were easily conquered by enemies and marauders. This model is not good for prosperity or freedom.
IV. Epic and Dialectic Together.
Again, the Dramatic and Lyric would still be part of the society but not a great part of the schools. Unfortunately, without the Dramatic and Lyric taught together with the Epic and Dialectic, the Epic is greatly weakened.
Societies which have tried this, like modern Europe and North America, have seen the Epic greatly weakened and the Dialectic take over nearly all education. This is bad for freedom and long-term prosperity.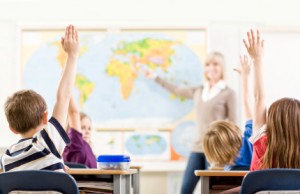 V. All Four Types as Separate Specialties.
In this model, young students would receive only a basic broad education and would focus on a specialty early on. Each type of learning could be very well developed, but each person would only be an expert in one (or, rarely, two).
This was attempted by many nations in Western Europe, and to a lesser extent Canada and the U.S., since World War II. The results were predictable: freedom and prosperity suffered for all but the most wealthy (who got interconnected Epic, Dialectic, Dramatic and Lyric education in private schools).
VI. All Four Types as Interconnected Learning.
This combines great Epic, Dialectic, Dramatic and Lyric learning together—for nearly all students in society.
Moreover, all four options are available to all students in public schools and the laws also allow for numerous private, home and other non-traditional options with parents as the decision makers.
An additional natural effect of this system is that the adult citizens of society are deeply involved in learning throughout their lives — using all four types of learning and applying all knowledge to their roles as citizens and leaders. This model has been the most beneficial to prosperity and freedom throughout history.
The choice between these types of education is being made today. During the Cold War, especially after the Soviet Union launched Sputnik in 1957, American leaders determined to de-emphasize Epic education and focus on the Dialectic.
Then they further weakened this choice by dumbing down the textbooks and workbooks when they removed much of the actual dialogues which formed the basis of each field of human knowledge.
Later, facing the increasing popularity of career-focused schooling, states and school boards took much of the Dramatic and Lyric out of the schools. Indeed, the last two generations of students were mostly educated in a shallow version of the Dialectic Only.
The consequence to freedom has been consistently negative for at least four decades. It has also widened the gap between "the rich" and "the rest" and reduced general economic opportunity.
Today, we must make the choice to resurrect truly quality education. If we make the right choice, we will see education and freedom flourish. If not, we will witness the decline of both. Indeed, we simply must make the right choice.
We must also realize that this is not a choice for the experts. If the educational or political experts make this choice alone, it will mean that the people as a whole have not chosen to be educated as free citizens.
We must all do better in studying all four styles of learning, and in engaging the technology of our day to learn from diverse views and spread important ideas far and wide — to all groups and people, not just some narrow clique.
It is time for a new type of citizen to arise and earn our freedoms. As Virgil put it long ago:
Now the last age…
Has come and gone, and the majestic roll
Of circling centuries begins anew;
Justice returns…
With a new breed of men sent down from heaven…
Assume thy greatness, for the time draws nigh
***********************************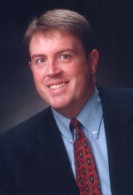 Oliver DeMille is the founder and former president of George Wythe University, a co-founder of the Center for Social Leadership, and a co-creator of TJEd Online.
He is the author of A Thomas Jefferson Education: Teaching a Generation of Leaders for the 21st Century, and The Coming Aristocracy: Education & the Future of Freedom.
Oliver is dedicated to promoting freedom through leadership education. He and his wife Rachel are raising their eight children in Cedar City, Utah.
Connect With Oliver: