This is part 4 of a 5-part article.
Read Part 1 Here
Read Part 2 Here
Read Part 3 Here
Read Part 4 Here
Thus far, I have proposed a specific solution to a specific problem.
This trend towards federalism, and the opportunity it provides jurists and scholars to empower mediating entities gives me hope for a unified America.
But I conclude by sharing why there is a greater hope for these mediating entities and the future of our society than a potential shift in the Supreme Court's jurisprudence.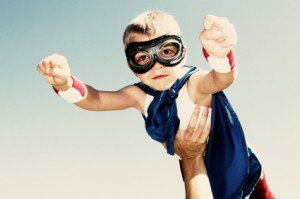 There is hope for the future of our families, schools, neighborhoods, churches and political institutions because of a growing number of family-oriented, community-minded people who are raising their children to be leaders.
These future leaders will know how to create unity in an extraordinarily individualistic society because they are now experiencing unity in their homes.
They will know how to make personal sacrifices for the benefit of their communities because they are being asked to make sacrifices for their families right now.
They will deal with the complexities of a pluralistic society by finding the strengths of diverse cultures, ethnicities, religions, and backgrounds because they are reading about the great men and women from these cultures, ethnicities, religions and backgrounds right now.
They will understand good forms of government because theories of government are part of their studies; and they will implement these forms because they are now living under well-implemented forms of good family governance.
They will demand more from their political parties because they are demanding more from their study groups, scout troops, and religious organizations right now.
They will want to protect our educational institutions, neighborhoods, churches, and communities because they are invested and involved in these groups right now.
Because they are now learning to find balance in life despite powerful and diverse external pressures, they will bring balance to society in the future.
They will be inspiring because they have been inspired, hopeful because they have grown up with faith, and they will know their limits because they have been pushed to them.
Regardless of whether the New Federalism takes hold, these future leaders will be the glue that holds society together.
Their involvement will compensate for the general sense of national complacency and selfishness.
Maybe some of these future leaders are in your very home — or maybe you yourself are one of these leaders.
****************

James C. Ure, Esquire is a mentor of Constitutional Case Law at George Wythe University and the owner and headmaster of Williamsburg Academy, an accredited, private, online high school with an emphasis in leadership, classical works and the outdoors.
James received his B.A. in English from Brigham Young University and graduated magna cum laude from South Texas College of Law. In law school, James served as President of the Federalist Society, the J. Reuben Clark Law Society and hosted speeches or debates with prominent judges and professors from around the country. He also served on the South Texas Law Review, which published an article of his on the structure and powers of the U.S. Constitution.
He has been a small business owner, clerked for a Texas state court judge and a law firm, and served as an intern in the Utah House of Representatives for the majority whip. He is married to the former Angela Stott. They have three children and reside in Cedar City, Utah.