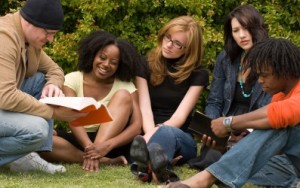 Education today is at a crossroads, and the options are fascinating.
Certainly the rise of the Internet has revolutionized most industries, and its impact on education is expected to be significant. But the change in technology isn't the only major shift which is impacting schooling.
The end of the Cold War ushered in a new era of world politics — and of course, politics always impacts education.
Also, economic struggles have caused nations to put a premium on expenses, with the result that education is being asked to meet higher standards in order to justify its cost.
All of this would seem to indicate the need for broader, more inclusive and expansive education, with a focus on quality teaching and increased excellence.
Instead, these three trends have combined to create a surprising result.
Where increased Internet connections at first promised to bring more understanding, tolerance and cooperation between groups, the opposite has too often occurred.
Though we have the world at our online fingertips and the ability to interact directly with those of differing views, ideas and values, too many people are joining cliques that promote a narrow mindset and exclude and mistrust all others. The defensive posture occasioned by economic challenges and world events seems to increase this tendency.
Where is the Melting Pot?
The 18th and 19th century ideal of a melting pot doesn't seem to be spreading enough online. In the 1970s it sort of evolved into the salad bowl idea, where differences were welcome as we all mixed together in a single serving.
Now we're lucky if the clans in society agree to occupy a separate station at the same smorgasbord.
The danger to freedom is significant, maybe even extreme. James Madison taught in Federalist 10 that numerous factions would benefit freedom by keeping any one or two groups from becoming too powerful.
All decent groups would have a say in the world in this model, Madison argued. This benefit still remains in the Internet era.
But Madison also argued that people would come together when great cooperation was needed, that people and groups would put aside differences and collaborate on the important things.
Unfortunately, this powerful cultural model is unraveling in our time.
The reason is simple: As people increase their connections with those who agree with them on most things, they begin to fall into groupthink, a malady where most of those you communicate with agree with you on most things and disagree with you on little. Each member of the group learns how to more effectively argue the clique's talking points, and nearly everyone stops listening to other points of view.
From Madison's day until the Internet age, such natural bonding with groups was always tempered by geography. No matter how hard people tried to interact only with like thinkers, no matter how hard they worked to keep their children free from diverse views, neighbors nearly always ruined this utopian scheme.
The debate, the discussion, the conversations amongst diverse peoples all living in a free society — these helped individual citizens become deep thinkers and wise voters, and it helped ensure that negative traditions slowly were replaced with better ones. Without such progress, no free society can retain its freedoms.
But in the virtual age, no such checks or balances are in place. Youth and adults in all educational models and work environments are able to avoid deep conversations about important topics like politics, beliefs and principles with all who disagree with them.
This is facilitating a clique mentality. Social networks, email, cell phones and the other emerging technologies all strengthen this trend away from diverse and connected communities and toward homogenous and exclusive cliques.
The problem is that such cliques are by their very nature arrogant, overly sure of their own correctness on nearly everything, and vocally and even angrily opposed to pretty much everyone outside of their own clique.
Unfortunately, they too often spend a great deal of energy and effort demeaning other people, groups and ideas. Such cliques typically refuse to admit their own weaknesses while they label and vilify "outsiders."
On the positive side, this is one reason there are now more independents than either Democrats or Republicans: a lot of people just got tired of too much hyper-partisan rhetoric.
But this problem goes far beyond politics, and impacts nearly every segment of our society. It is like adopting Elementary or High School culture among the adults in our world.
Dangerous Cliques
Since education is always an outgrowth of society, this trend is a major concern. The rebirth of tribes in our time, many of them online tribes made up of people who find common ground and like to work together, is the positive side of this same trend.
Indeed, using technology to interact and connect with people you like and learn with is certainly constructive. Leaders are needed to help increase the positive melting pot on line and in social networks.
Hopefully this will continue to grow. But its negative counterfeit is an increasing problem.
A first step in dealing with the growing "High School-ization" of our adult society is to simply identify the difference between the positive New Tribes and the opposing trend of growing cliques:
| | |
| --- | --- |
| New Tribes | Cliques |
| Tolerant, Inclusive, Friendly | Intolerant, Arrogant, Exclusive |
| Respectful of Other Views | Angry and Overly Critical of Other Views |
| Market by Helping You Find the Best Fit for You, From Them or Their Competitors | Market by Tearing Down Competitors to Build Themselves |
| Respect Your Ability to Make the Best Choices for You | Act As If You Need Their Expertise to Succeed and Will Fail Without Them |
| Offer to Help You Meet Your Needs | Try to Convince or Sell You to Act "Now" in the Way They Want, or You'll Fail |
In short, the positive New Tribes offer you more freedom, empower you, and give you opportunities and options in a respectful and abundant way, while the clique mentality thinks it must "sell" you, convince you, and tear down the competition.
The New Tribes are relaxed, supportive and open, while cliques are closed, scarcity-minded and disrespectful of the competition and all "others."
Ruining the Game
When my son was young he wanted to join a sports team, so I took him to watch a number of sports in progress. He ended up engaging karate, which became a long-term interest in his life.
During the visits to various sports venues, he witnessed an angry father at a little league baseball game. While most of the parents in attendance probably hoped their child would win, they seemed to find value in the game regardless of wins and losses; they apparently felt that the game was a positive experience for all the kids — for other children as well as their own.
One man took a different approach. He yelled and swore at each umpires' calls that went against his child. He quite vocally demonized the other team and the other team's coach. He stood behind the backstop when the other team was pitching and tried in many ways to distract the opposing pitcher.
He went after this 10-year-old pitcher from the other team like he actually wanted to hurt him. The boy's coach had to go reassure the pitcher several times. I don't know if the boy was afraid of the angry man, but he looked like it.
Most of the parents in the crowd were upset with this man, but they remained polite. After about 30 minutes of this, my eight-year-old son asked if we could leave. He was uncomfortable with the situation even as a mere spectator.
He never asked to go back to a baseball game, and we didn't stay long enough to see if anything was done to help this man calm down. From the conversations in the crowd, it was clear that the man did this at every game.
I do believe that this man cared for his son and wanted to help him. He may have had many good intentions, and he certainly had some positive intentions. But he acted in the clique mentality. He did it without respect or proper boundaries.
(A new thought: I'm pretty sure he soured my son to playing baseball, but only now as I write this does it occur to me that maybe he also helped interest my son in karate for his own defense!)
A High-School-ization of Society
If you are this kind of a sports parent (or sports fan in high school, college or professional sports), you know who you are.
But do we not also see these clique behaviors too often in business, work, politics and even education?
Clearly the impact on education is significant. More to the point, the future of education can't avoid being impacted by the High School-ization of culture.
Cliques are negative in many ways. And: they are just plain mean. They can do lasting damage even among youth; so imagine their potential impact when adopted by a significant and increasing number of adults of our society.
In short: the Cold War is over and we tend to look for enemies within rather than outside of our own nation; economic struggles of the past years have made most people less tolerant and more self-centered and even scared; and the technology of the day has made it easier than ever to connect with and only listen to a few people who tend to agree with us on almost everything.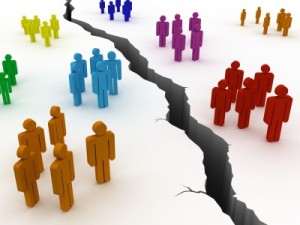 The result is more frustration, anxiety, and anger with others. More people are thinking in terms of "us versus them," and most of our society has stopped really listening to others.
Unless these tendencies change, things will only get worse. The future of education is closely connected with these trends, tendencies and perspectives.
In politics, the response to these challenges has been the rise of the independents. In business, it has been a growing rebirth of entrepreneurship.
And in marketing, it has been a focus on Tribes as the new key to sales. But in education, no clear solutions have yet arisen. I propose the principles of Leadership Education as part of the answer.
Modern versus Shakespearean Mindsets
The great classical writer Virgil provides some insight into the challenge ahead for education. In our day we tend to see the world as prose versus poetry. Some might call this same split the left brain versus the right brain, science versus art, or logic versus creativity.
Using this modern view of things, some educational thinkers see the future of education as the continuing split between the test-oriented public and traditional private schools versus the eclectic personalization of charter, the new private and home schooling movements.
Or we may see the intermixing of these two models as traditional schools become more creative and new-fangled education becomes more test-focused.
In an earlier age, the Shakespearean world tended to divide learning into three categories: comedies, tragedies and satires.
Comedies show regular people working in regular circumstances and finding love or happiness in regular life.
Tragedies pit people against drastic challenges that test them beyond their limits and bring major changes to their lives and even the world.
Satires emphasize the futility of our actions and show us the power of fate, destiny and other things we supposedly cannot control.
Applying this mindset, one would expect to see a future of education with all three outcomes. Comedic approaches to education try to make sure everyone gets basic literacy and that all schools meet minimum standards. No child can be left behind in this education for the regular people — and we're all regular people.
In contrast, some will seek for a truly great education and to make a great difference in the world. If they fail, the tragedy is the loss of their potential greatness to the world. If they succeed, the world will greatly benefit from their leadership, contributions and examples.
All education should be great, this view maintains, and all people have potential greatness within. If I thought the Shakespearean worldview was driving our future, I would be of this view.
A satirical stance would argue that some people will get a poor education and yet do great things in their careers and family. Others, according to this view, will get a superb education and then either fail to accomplish much of anything or do many bad things with their knowledge.
Education has little correlation with life, the satirist maintains. Fund education better, or don't; increase standards, or not; emphasize learning or just ignore it—none of this matters much in the satirical view. A few will rise, a few will fall, most will stay in the middle, and education will have little to do with any of this.
I disagree with this perspective, and I believe that history is proof of its inaccuracy. There are, of course, a few exceptions to any system, model or rule; but for the most part a quality educational model has a huge impact on the freedom and prosperity of society.
To be continued…
***********************************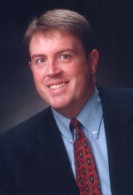 Oliver DeMille is the founder and former president of George Wythe University, a co-founder of the Center for Social Leadership, and a co-creator of TJEd Online.
He is the author of A Thomas Jefferson Education: Teaching a Generation of Leaders for the 21st Century, and The Coming Aristocracy: Education & the Future of Freedom.
Oliver is dedicated to promoting freedom through leadership education. He and his wife Rachel are raising their eight children in Cedar City, Utah.
Connect With Oliver: