This is part 1 of a 3-part article. Subsequent segments will be published daily.
SETH GODIN'S RUNAWAY BESTSELLER Tribes took a quaint anthropological label and turned it into a pop culture buzz-word.
And while his timely ideas helped articulate a fresh and needed approach to marketing and beyond, the power of tribal culture is far greater than any publishing or sales phenomenon.
Whether he realized it or not, Godin swerved into a truth of huge ramifications — far more significant than social networks or marketing wizardry.
Tribes are not only the shape of our past, but the key to our future; and they have everything to do with freedom.
Several millennia of history seem to argue that there is something both natural and functional about tribal society for human beings. And yet most moderns have little sense of its value, nor less, its relation to our freedom and our future.
Our Tribal Roots
On many occasions I have asked well-read college students, including executives and masters/doctoral students, to diagram the American government model which established unprecedented levels of freedom and prosperity to people from all backgrounds, classes and views.
It's turned out to be something of a trick question, as they usually do it in the wrong order — and they invariably get the most important part wrong.
Specifically, they start by diagramming three branches of government (a judicial, an executive and a bicameral legislature) and then sit down, thinking they've done the assignment.
When I ask, "What about the rest?" they are stumped for a few seconds.
Then, some of them have an epiphany and quickly return to the white board to diagram the same thing at the state level. This time they are sure they are done.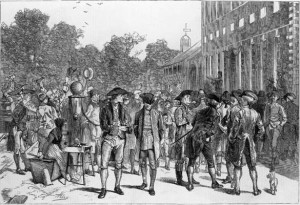 "What level of government came first in the American colonies?" I ask.
After some debate, they agree that towns, cities, counties and local governments were established, many with written constitutions, for over two centuries before the U.S. Constitution and many decades before the state governments and constitutions.
"So, diagram the founding model of local government," I say.
They usually diagram a copy of the three-branch U.S. Constitutional model — which is entirely incorrect. This little exercise would be a whole lot more amusing if its implications were not so troubling.
This sad lack of knowledge indicates at least one thing: Americans who have learned about our constitutional model have tended to memorize it largely by rote, without truly understanding the foundational principles of freedom.
We're like apes at the switch: highly trained, but with no earthly idea what all the machinery is for — or any sense of our lacking.
***********************************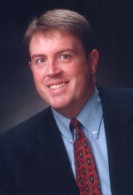 Oliver DeMille is the founder and former president of George Wythe University, a co-founder of the Center for Social Leadership, and a co-creator of TJEd Online.
He is the author of A Thomas Jefferson Education: Teaching a Generation of Leaders for the 21st Century, and The Coming Aristocracy: Education & the Future of Freedom.
Oliver is dedicated to promoting freedom through leadership education. He and his wife Rachel are raising their eight children in Cedar City, Utah.
Connect With Oliver: