This is part 3 of a 5-part article.
Read Part 1 Here
Read Part 2 Here
Read Part 4 Here
Read Part 5 Here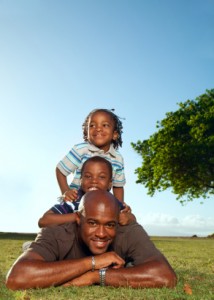 President Obama said in his 2008 Father's Day Speech that fathers are critical to the foundations of the family:
"They are teachers and coaches. They are mentors and role models. They are examples of success and men who constantly push us toward it."
Kids who are raised without fathers are five times more likely to commit crime or live in poverty and nine times as likely to drop out of school. But these statistics are all in debate, and no clear conclusions are accepted by the researchers.
In fact, as the author of Parenting, Inc., Pamela Paul, put it,
"The bad news for Dad is that despite common perception, there's nothing objectively essential about his contribution. The good news is, we've gotten used to him."
Such tepid support for the role of fathers is becoming the norm. As Don Peck wrote:
"In Identity Economics, the economists George Akerloff and Rachel Kranton find that among married couples, men who aren't working at all, despite their free time, do only 37 percent of the housework, on average. And some men, apparently in an effort to guard their masculinity, actually do less housework after becoming unemployed.

"Many working women struggle with the idea of partners who aren't breadwinners. 'We've got this image of Archie Bunker sitting at home, grumbling and acting out,' says Kathryn Edin, a professor of public policy at Harvard, and an expert on family life….It may sound harsh, but in general, [Wilcox] says, 'if men can't make a contribution financially, they don't have much to offer.'

"Two-thirds of all divorces are legally initiated by women. Wilcox believes that over the next few years, we may see a long wave of divorces, washing no small number of discarded and dispirited men back into single adulthood.

"Among couples without college degrees, says Edin, marriage has become an 'increasingly fragile' institution. In many low-income communities, she fears it is being supplanted as a social norm by single motherhood and revolving-door relationships. As a rule, fewer people marry during recession, and this one has been no exception."
More people are putting off marriage and just deciding not to marry.
One result of all this is that more communities are filled with unmarried, unemployed, underemployed, increasingly less educated, frustrated and unproductive males.
Even among educated men who are married and employed, there is increasing confusion about the ideal and proper role of men.
Few men are willing to voice a strong opinion about the roles of men and women any more, though it is a frequent topic among women.
Even those men who do share an opinion most often begin or end, or both, with a disclaimer along the lines of, "but what do I know? I'm just a man, after all."
We are at an interesting place in gender relations in America. Hanna Rosin wrote:
"Throughout the '90s, various authors and researchers agonized over why boys seemed to be failing at every level of education, from elementary school on up, and identified various culprits: a misguided feminism that treated normal boys as incipient harassers (Christina Hoff Sommers); different brain chemistry (Michael Gurian); a demanding, verbally focused curriculum that ignored boy's interests (Richard Whitmire).

"But again, it's not all that clear that boys have become more dysfunctional—or have changed in any way. What's clear is that schools, like the economy, now value the self-control, focus, and verbal aptitude that seem to come more easily to young girls."
I have suggested for many years that girls are a couple of years ahead of boys and that we do much harm by pushing boys into academics too early.
In fact, until they have a love of learning (which comes early) and then a love of studying (which usually comes to boys shortly after puberty), requiring them to do a lot of typical school work is often very destructive to their long-term education.
By establishing grade levels by age, rather than as phases that come to different children at their own pace, society often labels boys as "dumb," "not smart," "less gifted," and "behind," when in fact they just aren't yet ready to meet some arbitrary standard called a grade level.
Some boys, and some girls, may develop more slowly than the "established norm," but they are still fully capable of superb performance when they are allowed to move at their own pace.
Unfortunately, this flies in the face of the "expert" wisdom and is largely discounted by most.
One suggested solution by those currently dealing with this trend of "underperforming" boys is to create gender-oriented tests instead of standard exams. This strikes me as sad and frustrating, since I have been promoting personalized, oral exams instead of standardized tests for years.
Another proposal is to allow boys to walk around during class in order to get out their nervous attention and allow them to concentrate like girls or older students.
Again, I have taught for nearly two decades that younger children aren't quite ready for the academic environment we have forced them to endure.
Some experts want to establish all-boys classrooms and even all-boys school, and to focus on the needs of boys instead of requiring them to fit into standard classrooms.
I agree with Rosin:
"It is fabulous to see girls and young women poised for success in the years ahead. But allowing generations of boys to grow up feeling rootless and obsolete is not a recipe for a peaceful future."
Unfortunately, the pro-men and pro-boy movements that are now happening are either discounted by many as too religious, too extreme, or too angry and anti-women.
In short, the only thing which really seems to work in raising boys toward ideal manhood, regardless of what the experts are saying, is the intimate and ongoing example of fathers, grandfathers, uncles and other key male role models.
Read Part 1 Here
Read Part 2 Here
Read Part 4 Here
Read Part 5 Here
***********************************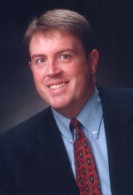 Oliver DeMille is the founder and former president of George Wythe University, a co-founder of the Center for Social Leadership, and a co-creator of TJEd Online.
He is the author of A Thomas Jefferson Education: Teaching a Generation of Leaders for the 21st Century, and The Coming Aristocracy: Education & the Future of Freedom.
Oliver is dedicated to promoting freedom through leadership education. He and his wife Rachel are raising their eight children in Cedar City, Utah.
Connect With Oliver: