This is part 1 of a 5-part article.
Read Part 2 Here
Read Part 3 Here
Read Part 4 Here
Read Part 5 Here
AT THE CENTER OF ALL SOCIETIES sits the family, and when family culture drastically and irreversibly changes, the whole civilization is impacted.
Our politics, economy, relationships and character are going to be different based on the major family shift now occurring.
What could cause such an all-encompassing change? What exactly is happening right now that is altering our societal future?
The answer is: The shift to a matriarchal society.
And whether this actually happens in full or we are simply witnessing a slight move in this direction, the consequences are momentous.
In short, this boils down to four major trends that are remaking our society:
The rise of matriarchal society
The decreasing popularity of marriage
The growing confusion about manhood
The opportunity for masculine nurture
The Rise of Matriarchal Society
The Great Recession is touted by many as having brought the end of male dominance in our culture, and of ushering in a new era of matriarchal supremacy.
As Don Peck writes in The Atlantic:
"The Great Recession may be over, but this era of high joblessness is probably just beginning. Before it ends, it will likely change the life course and character of a generation of young adults….It could cripple marriage as an institution in many communities….Ultimately, it is likely to warp our politics, our culture and the character of our society for years come…

"[J]oblessness corrodes marriages, and makes divorce much more likely down the road. According to W. Bradford Wilcox, the director of the National Marriage Project at the University of Virginia, the gender imbalance of the job losses in this recession is particularly noteworthy, and—combined with the depth and duration of the job crisis—poses 'a profound challenge to marriage'…

"'We could be headed in a direction where, among elites, marriage and family are conventional, but for substantial portions of society, life is more matriarchal,' says Wilcox. The marginalization of working-class men in family life has far-reaching consequences.

"Marriage plays an important role in civilizing men. They work harder, longer, more strategically. They spend less time in bars and more time in church, less with friends and more with kin. And they're happier and healthier."
Women are now the majority of the paid workforce for the first time in history, the majority of managers are now women, and significantly more women than men now get degrees.
"For years, women's progress has been cast as a struggle for equality. But what if equality isn't the end point? What if modern, postindustrial society is simply better suited to women?"
As Hanna Rosin outlined in a an article on "the unprecedented role reversal now under way—and its vast cultural consequences," couples at fertility clinics are now requesting more girls than boys, three quarters of the jobs lost in the Great Recession were lost by men, many college women now assume that they will earn the paycheck while their husbands stay home and mind the kids, and women now earn 60 percent of all bachelor's and master's degrees.
Ask Rosin:
"What if the economics of the new era are better suited to women? Once you open your eyes to this possibility, the evidence is all around you….Indeed, the U.S. economy is in some ways becoming a kind of traveling sisterhood: upper-class women leave home and enter the workforce, creating domestic jobs for other women to fill.

"The postindustrial economy is indifferent to men's size and strength. The attributes that are most valuable today—social intelligence, open communication, the ability to sit still and focus—are, at a minimum, not predominately male….

"The economic and cultural power shift from men to women would be hugely significant even if it never extended beyond working-class America. But women are also starting to dominate middle management, and a surprising number of professional careers as well."
Of the top 15 careers projected to grow in the decade ahead, says Rosin, only two—janitor and computer engineer—are filled by a male majority. And the trend is not limited to the United States: both China and India boast similar indicators.
College statistics show "with absolute clarity that in the coming decades the middle class will be dominated by women."
Read Part 2 Here
Read Part 3 Here
Read Part 4 Here
Read Part 5 Here
***********************************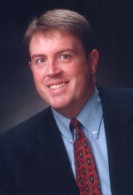 Oliver DeMille is the founder and former president of George Wythe University, a co-founder of the Center for Social Leadership, and a co-creator of TJEd Online.
He is the author of A Thomas Jefferson Education: Teaching a Generation of Leaders for the 21st Century, and The Coming Aristocracy: Education & the Future of Freedom.
Oliver is dedicated to promoting freedom through leadership education. He and his wife Rachel are raising their eight children in Cedar City, Utah.
Connect With Oliver: