This is part 2 of a 5-part article.
Read Part 1 Here
Read Part 3 Here
Read Part 4 Here
Read Part 5 Here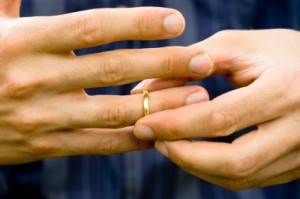 At the same time, and certainly not unrelated, many women are finding marriage less attractive.
Sandra Tsing Loh writes that:
"for women, obsession with real estate is replacing obsession with love and marriage….Whatever the emotional need, we women can engineer the solution. But such continual resculpting may be irksome if the vessel of our current and future happiness is an actual male….

"So what if, in comparison with Jane Austen's time, when the heroine's journey was necessarily Girl Meets Boy, Girl Marries Boy, Girl Gets Pemberley, 200 years later our plots are Woman Buys Pemberley, Pemberley Needs Remodeling, Woman Hires Handsome, Soulful, Single Architect to Find Perfect Farmhouse Sink but After Whirlwind Affair Boots Him Out Anyway Because She Hates His Choice of Carpeting…?

"Whether you wish to chant 'Our houses, our selves' or 'We have houses, hear us roar,' for us women, home is where the heart is."
Loh suggests that "middle-aged female readers' tastes," at least, "are shifting away from the marriage plot."
She cites such current female classics as Committed by woman's icon Elizabeth Gilbert, Life Would Be Perfect If I Lived In That House by Meghan Daum, and Radical Homemakers: Reclaiming Domesticity From a Consumer Culture by Shannon Hayes.
About The Three Weissmanns of Westport by Cathleen Schine (which the New York Times Book Review called "an update of Sense and Sensibility"), Loh said that it is
"less about who ends up with the men than who ends up with the real estate….

"As the years grind on, Sheldon ['bald and in bow ties'] will only continue to physically collapse, as opposed to a house, whose luster just improves with age. A 100-year-old farm house? Make it 200! Even 300! Original hardware! Wide-plank floors! And what's more fun than falling madly in love with a piece of real estate?"
Quoting Meghan Daum:
"Moving, like chocolate and sunshine, stirs up many of the same chemicals you ostensibly produce when you're in love. At least it does for me. Like a new lover, a new house opens a floodgate of anticipation and trepidation and terrifying expectations fused with dreamy distractions. It's all encompassing and crazy making. You can't concentrate at work…"
And about Hayes's book:
"I am raptly studying the New York Times piece on lefty stay-at-home mothers in Berkeley who raise their own chickens. In a house with no cable…the only entertainment we have is reading….Evenings go by so slowly, I'm already halfway through my every-four-years read of Anna Karenina…

"I'm intrigued by the stay-at-home-mom chicken-slaughtering because on my rickety nightstand (flea market—$8!) is my new bible, Shanon Hayes's Radical Homemakers. Sure, it has some of the usual tropes one would expect from a crunchy-granola rebel seeking to live off the land: Hayes's daughters have lyrically daunting names like Saoirse and Ula; there is copious homeschooling; there are hushed-voice, enigmatic, and unironic biographical descriptions like 'She raises and forages most of her food in the heart of the city' (Chicago). More timid souls might balk at maybe limiting their diet to venison, figs, and prickly pear cactus; melting beef tallow for soap….And yet, I find myself dog-earing page after page, exclaiming 'Aha!' and circling passages….

"What a heady brand of feminism—self reliance in the home is a path to more authentic macro-freedom; freedom from government, freedom from corporations, freedom from a soul-diminishing economy! Like early American rebels who freed themselves from dependence on the British by pairing turkey not with imported jam but with locally grown cranberry sauce, we, too, can start a revolution in the kitchen!"
A much more direct new feminism, according to Rosin, comes from leaders like Iceland's female Prime Minister who campaigned by promising to put an end to "the age of testosterone."
And many women are simply foregoing marriage. Says Rosin:
"In 1970, 84 percent of women ages 33 to 44 were married; now 60 percent are….[T]he most compelling theory is that marriage has disappeared because women are setting the terms—and setting them too high for the men around them to reach."
In all of this, men are often seen as dull, stulted, unimaginative and unable to cope with change, while women are seen as naturally innovative, able, creative, adaptive and ready to deal with and overcome anything.
When challenges come, men are expected to mope, but the women assess the situation, develop solutions, and then muster resources and support to turn challenges into triumphs.
In this new worldview, the stereotypes are significant: men are naturally needy and dependent while women are bright, engaged and full of initiative.
Why would women even want to marry in such an environment? Many college women, according to Rosin, see men as "the new ball and chain."
Read Part 1 Here
Read Part 3 Here
Read Part 4 Here
Read Part 5 Here
***********************************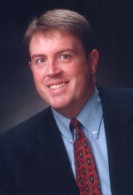 Oliver DeMille is the founder and former president of George Wythe University, a co-founder of the Center for Social Leadership, and a co-creator of TJEd Online.
He is the author of A Thomas Jefferson Education: Teaching a Generation of Leaders for the 21st Century, and The Coming Aristocracy: Education & the Future of Freedom.
Oliver is dedicated to promoting freedom through leadership education. He and his wife Rachel are raising their eight children in Cedar City, Utah.
Connect With Oliver: