This is part 2 of a 3-part series, which is continued from this series.
Read Part 1 Here
Read Part 2 Here
At this point, we should note that while traditional tribal culture does have much to teach us from its idyllic simplicity, it is far from perfect. Studying its pitfalls and common flaws is also instructive.
When tribes are run by small councils of all adult members, these weaknesses can be mitigated.
But when tribes don't follow the leadership of councils of all adults, they turn against themselves; whatever other form of government they adopt, it becomes corrupt.
When this happens, various problems arise. The problems that follow are the normal for tribes that are not led by councils of all adults.
Economic Control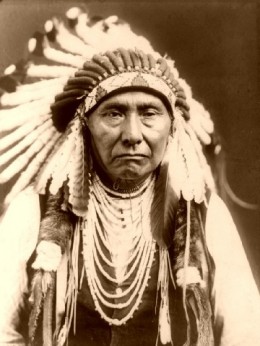 Tribal culture generally gives a great deal of economic power to tribal leaders.
Interestingly, most tribes distribute political power well between the executive (who gets power only in the face of external challenges and only for the duration of the challenge), the judicial (often a shaman and in many cultures left to families⎯both of which are usually independent of the executive and legislative), and run by the legislative (sometimes councils of elders, sometimes the combined adults of the tribe, sometimes both).
Of course, there are tribes that fail to follow these models, but the freest tribes use these basic systems.
Still, even with political freedoms, few historical tribes have economic freedoms.
The trust of the chief, the head elder (male or female) or the shaman is often absolute.
And, indeed, such leaders often adopt a sort of royal mentality where they believe that what is good for the leader's finances is good for the whole tribe. In this form, nobody sees undue control of everyone's finances and ownership as a negative.
But often, it creates the loss of political freedom—including parental choices, like who should marry whom—and a strict caste system with no economic or social mobility.
Many tribes face long-term poverty for most members of the tribe. Such poverty never persists in a truly free-enterprise model, which includes both freedom and opportunity.
Often tribal leaders see this as a threat to their power and, by extension, the tribe's security and viability.
Emerging tribes with a charismatic leader who seeks control over individuals' and families' finances are cultish, and history is littered with the tragedies that such arrangements can lead to.
If a tribe wants to sell things, that's great. But trying to pool resources or give up control of personal property should of course be met with serious suspicion.
This discussion also exposes a national-culture flaw: the idea that in learning from other cultures we should not judge their systems, traditions and behaviors.
Perhaps this is true when the goal is to maintain purity and academic objectivity in anthropological studies, but it certainly not true when our purpose is to learn and apply the best of tribal (and national) cultures to the tribally-nationalistic-globally-connected societies of the future.
If some calamity changes the world drastically, the same lessons will need to be applied in the new local societies that will be forged.
We need to measure the parts of each culture by how well they promote and support an environment of freedom, prosperity and happiness for all.
Interpersonal Politics
In a small group, political power is often swayed by personalities, likes and dislikes, trysts and history, baggage and personal weaknesses. Nothing can keep this from happening, and in a free system and voluntary tribes it doesn't matter much.
In a local or official tribal system where the government has actual power over life, death, imprisonment, finances, etc., systems should always be established that keep this from happening.
By "systems" I mean written constitutions with separation of powers, checks and balances well-structured.
Class Power
Most tribes are aristocracies. This is a problem, because the class system is usually established by those in power and dominated by certain families.
In a local structure, or any model where the tribe or community is non-voluntary and/or actually has government power, the solution to this is to establish a legislature of all adults in the tribe.
As the tribe grows in size and geographical scope, local councils representing perhaps no more than 150 households continue to govern themselves, and may send representatives to a regional council to manage affairs of mutual interest to the coalition of local councils.
Conformity
Tribes often flounder economically and fail to grow because the people become too socially conformist. When tribes demand sameness on many levels and in nearly every aspect of life, they shut down creativity, leadership, wisdom and progress.
This is natural to any group, and in national cultures it is often called "groupthink."
It is important for any group to continue learning, thinking, risking and trying.
Of course, certain violent and anti-social behaviors from rape to murder and so on cannot be tolerated. But stopping criminal behavior is far different from scripting people's lives and socially enforced hyper-conformity.
This also translates to a socially-enforced closed-mindedness with respect to new ideas and a lack of tolerance for diversity, which lead to a stagnation of creativity and a tendency toward thought-policing.
Lack of Diversity
These conspire to cause narrowness of thinking, along with many of the other problems listed above. On the one hand, the whole point of tribe is joining together based on commonalities.
But the thing which makes tribes flourish is truly caring about each other, connecting, bonding. And connections based on both commonality (such as the shared value of freedom of choice) and diversity (such as the shared value of freedom of conscience) weave a much stronger fabric than one based on sameness.
Conclusion
The New Tribes of the 21st Century would do well, of course, to avoid these pitfalls. As stated, nearly all of these go away when a tribal society is governed by small councils of all adults in the tribe. If the tribe is too large for everyone to have a voice, smaller sub-councils are needed.
Historical tribes do have their weaknesses, but these also have much to teach us. Our generation of citizens needs to understand the good and the bad from the great tribes, nations and societies of history.
***********************************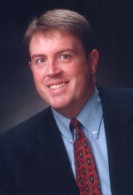 Oliver DeMille is the founder and former president of George Wythe University, a co-founder of the Center for Social Leadership, and a co-creator of TJEd Online.
He is the author of A Thomas Jefferson Education: Teaching a Generation of Leaders for the 21st Century, and The Coming Aristocracy: Education & the Future of Freedom.
Oliver is dedicated to promoting freedom through leadership education. He and his wife Rachel are raising their eight children in Cedar City, Utah.
Connect With Oliver: