This is part 4 of a 4-part article.
Read Part 1 Here
Read Part 2 Here
Read Part 3 Here
The Growing Popularity of Producer Education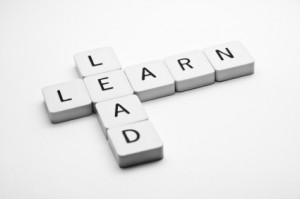 Consider what leading thinkers on the needs of American education and business are saying.
In Revolutionary Wealth, renowned futurist Alvin Toffler says that schools must deemphasize outdated industrial-style education with its reliance on rote memorization, the skill of fitting in with class-oriented standards, and "getting the right answers," and instead infuse schools with creativity, individualization, independent and original thinking skills, and entrepreneurial worldviews.
Harvard's Howard Gardner argued in Five Minds for the Future that all American students must learn the following entrepreneurial skills: "the ability to integrate ideas from different disciplines or spheres," and the "capacity to uncover and clarify new problems, questions and phenomena."
John Naisbitt, bestselling author of Megatrends, wrote in Mind Set! that success in the new economy will require the right leadership mindset much more than Industrial-Age credentials or status.
Tony Wagner wrote in The Global Achievement Gap that the skills needed for success in the new economy include such producer abilities as: critical thinking, problem solving, collaboration, leading by influence, agility, adaptability, curiosity, imagination, effective communication, initiative and entrepreneurialism.
Former Al Gore speechwriter Daniel Pink writes in A Whole New Mind that the most useful and marketable skills in the decades ahead will be the entrepreneurial abilities of high-concept thinking and high-touch leading.
Seth Godin makes the same case for the growing need for entrepreneurial-style leaders in his business bestsellers Tribes and Linchpin.
Malcolm Gladwell arrives at similar conclusions in the bestselling book Outliers.
There are many more such offerings, all suggesting that the future of education needs to emphasize training the rising generations to think and act like entrepreneurs.
Indeed, without a producer generation, the Information Age will not be a period of freedom or spreading prosperity. Still, few schools are heeding this research.
CNN's Fareed Zakaria has shown in The Post-American World that numerous nations around the world are now drastically increasing their influence and national prosperity.
All of them are doing it in a simple way: by incentivizing entrepreneurial behavior and a growing class of producers.
Unlike aristocratic classes, successful entrepreneurs are mostly self-made (with the help of mentors and colleagues) and have a deep faith in free enterprise systems, which allow opportunity to all people regardless of their background or starting level of wealth.
Entrepreneurs and Freedom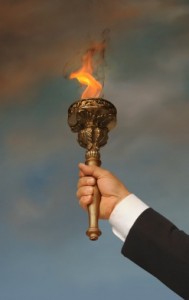 History is full of anti-government fads, from the French and Russian revolutionists to tea-party patriots in Boston and anti-establishment protestors at Woodstock, among many others. Some revolutions work, and others fail.
The ones that succeed, the ones that build lasting change and create a better world, are led by entrepreneurial spirit and behavior. As more entrepreneurs succeed, the legal system naturally becomes more free.
As more people take charge of their own education, utilizing the experts as tutors and mentors but refusing to be dependent on the educational establishment, individualized education spreads and more leaders are prepared.
With more leaders, more people succeed as producers, and the cycle strengthens and repeats itself.
Freedom is the result of initiative, ingenuity and tenacity in the producer class. These are also the natural consequences of personalized leadership education and successful entrepreneurial ventures.
For anyone who cares about freedom and wants to pass the blessings of liberty on to our children and grandchildren, we need to get one thing very clear: A revolution of entrepreneurs is needed.
We need more of them, and those who are already entrepreneurs need to become even better social leaders. Without such a revolution, freedom will be lost.