This is part 3 of a 4-part article.
Read Part 1 Here
Read Part 2 Here
Read Part 4 Here
The Power of Entrepreneurship
The wooden stake that overcomes the vampire of an inelastic class system is entrepreneurial success.
Becoming a producer and successfully creating new value in society helps the entrepreneur surpass the current class-system matrix, and also weakens the overall caste system itself.
In short, if America is to turn the Information Age into an era of increased freedom and widespread economic opportunity, we need more producers.
How do we accomplish this Freedom Shift?
First of all, we must get past the obvious wish that Congress should simply equalize investment laws and allow everyone to be equal before the law.
Neither government nor big business has a vested interest in this change, and neither, therefore, does either major political party.
Nor does either side see much reason to change the public education system to emphasize entrepreneurial over employee training.
Either of these changes, or both, would be nice, but neither is likely.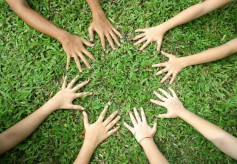 What is more realistic is a grassroots return to American initiative, innovation and independence.
Specifically, regular people of all classes need to become producers.
A renaissance of entrepreneurship (building businesses), social entrepreneurship (building private service institutions like schools and hospitals), intrapreneurship (acting like an entrepreneur within an established company), and social leadership (taking entrepreneurial leadership into society and promoting the growth of freedom and prosperity) is needed.
Along with this, parents need to emphasize personalized, individualized educational options for their youth and to prepare them for entrepreneurship and producership, rather than cultivating in them dependence on employeeship.
If these two changes occur, we will see a significant increase in freedom and prosperity.
The opposite is obviously true, as well: The long-anticipated "train wreck" in society and politics is not so difficult to imagine as it was twenty years ago.
The education of the rising generation in self-determination, crisis management, human nature, history, and indeed, the liberal arts and social leadership in general, is the historically-proven best hope for our future liberty and success.
If entrepreneurial and other producer endeavors flourish and grow, it will naturally lead to changes in the commercial code that level the playing field for people from all economic levels and backgrounds.
Until the producer class is growing, there is little incentive to deconstruct the class system.
More than 80 percent of America's wealth comes from small businesses, and when these grow, so will our national prosperity.
Today there are numerous obstacles to starting and growing small businesses. There will be many who lament that the current climate is not friendly to new enterprises.
Frontiers have ever been thus, and our forebears plunged headlong into greater threats. What choice did they have? What choice do we have? What if they hadn't? What if we don't?
The hard reality is that until the producer class is growing there will be little power to change this situation.
As long as the huge majority is waiting for the government to provide more jobs, we will likely continue to see increased regulation on small business that decreases the number of new private-sector jobs and opportunities.
The only realistic solution is for Americans to engage their entrepreneurial initiative and build new value.
This has always been the fundamental source of American prosperity.
***********************************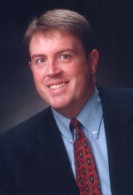 Oliver DeMille is the founder and former president of George Wythe University, a co-founder of the Center for Social Leadership, and a co-creator of TJEd Online.
He is the author of A Thomas Jefferson Education: Teaching a Generation of Leaders for the 21st Century, and The Coming Aristocracy: Education & the Future of Freedom.
Oliver is dedicated to promoting freedom through leadership education. He and his wife Rachel are raising their eight children in Cedar City, Utah.
Connect With Oliver: