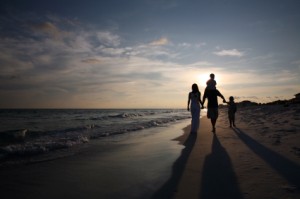 Life's journey has two paths to choose between: the Sacred Path or the scared path. Notice how close the two words are: the "c" is in a different place and yet the two words have opposite meanings.
Just as the two words have opposite meanings, so do we get opposite results when we choose one over the other. The Sacred Path leads to creation; the scared path leads to reaction.
Interestingly enough, the two words "creation" and "reaction" also use the exact same letters, and also have opposite meanings.
Of all the choices we make constantly, this one choice alone is the single biggest determinant of our results in life. We can enjoy incredible lives of love, fulfillment, service, and contribution, or we can suffer lives of hatred, bitterness, selfishness, and mediocrity. The choice is up to each individual.
Although it is certainly not easy to choose the Sacred Path in all situations, we become empowered when we raise our conscious awareness and realize that we have the power to choose regardless of our external circumstances.
The choice between the two paths is made every moment of every day. This is so because all of us have essentially two "selves" that conflict: the egoself and the Godself. The egoself is ruled by fear, desire, anger, pride, and selfishness; the Godself is governed by love, acceptance, and humility.
The Godself is the highest and greatest version of you, and it exists right now within every one of us.
It is necessary for one to operate in the spiritual realm to fully realize their Soul Purpose. Soul Purpose exists fully formed in the nonlinear domain of the spirit. Everything we see on the physical plane is a function and byproduct of the spiritual realm; the more in touch with our Soul Purpose we are, the more evidence we will see of it in the physical world.
And yet it all begins by transcending both the physical and mental realms and accessing the spiritual realm.
Who Are You?
We begin the journey to the spiritual realm, the Sacred Path, by understanding the "I Am."
Who are you? Are you your body? Are you the thoughts in your mind? Are you your personality? In actuality you are none of these things.
You are a spirit, in a body, that has a mind. The essence of who you are is beyond what you can see, touch, hear, smell, and taste and it is beyond your mental thoughts.
Those who never fully attain their Soul Purpose are those who place far too much importance in the physical and mental realms, and not enough on the spiritual realm (if at all).
Our potential for creation is limitless if we operate from the spiritual realm.
When you choose love, you're taking the Sacred Path. When you take the Sacred Path, you become stunningly creative. And then you apply and realize that creativity by following things you love to do and sharing that love with other people and creating value for them.
What is Love?
I define love as choosing to create the greatest, highest, and most magnificent version of who you really are. Love isn't what we feel or even what we do; it's who we are.
What we feel and what we do flow from who we are; if we are love, if we are the greatest version of ourselves, we cannot help but show that love through how we interact with others.
Another way to view love is as an acronym which says, "limitless omnipotent vibrations everywhere." There is abundance, possibility, creativity, sacredness, potential everywhere all around us. The more in tune to those vibrations we are, the more powerful and enlightened we become.
What is Value?
Value is a feeling of significant worth and deep meaning that, when provided for another, creates enhanced joy in both parties.
When we understand that love is what we already are, we realize that the journey on the Sacred Path is not about learning how to think, act, or be a certain way; it is actually a process of unlearning the falsehoods and lies that we have come to operate under through social programming. It is about unlearning limiting beliefs that push us into fear, doubt and worry.
Our Soul Purpose is not so much something that we develop, as it is something that we discover and uncover. It is already there, quietly awaiting us to choose the Sacred Path.
Now is your chance to make the decision to turn inward and choose the Sacred Path. James Allen wrote that, "Men are anxious to improve their circumstances but are unwilling to improve themselves; they therefore remain bound."
It is your choice to cast off the shackles of the scared path that hold you captive. Now is your time to awaken to your Godself and realize your Soul Purpose, to become a co-creator with your Creator in making the world the ideal place in which you want to live.
*********************************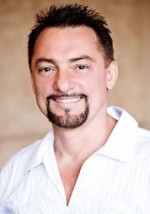 Steve D'Annunzio is the founder of the Soul Purpose Institute, the author of The Prosperity Paradigm, and a productivity trainer and life success coach to Fortune 100 executives, professional athletes, and high-performance entrepreneurs. For twenty years, he has been helping people identify their passion, develop it into a business idea, and deliver it to the world.
A member of the Transformational Leadership Council, Steve has shared the stage with world-changers like Dr. Deepak Chopra, Dr. Wayne Dyer, Marianne Williamson, Jack Canfield, and Barbra-Marx Hubbard.
He uses principles of higher awareness to inspire others to be far greater versions of themselves than they ever knew to be possible. By combining scientific and spiritual truth, he co-creates inner transformations for people to experience more outer prosperity in their life.
He is an author and composer of many books, paradigms, and artistic projects that have the common theme of alleviating human suffering and enhancing joy.
Steve lives with his family in Rochester, New York.
Connect With Steve: