This is a follow-up article to this article.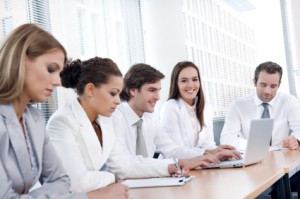 The Rise of Women
In 2010 America saw more women than men in the paid workplace for the first time. In the wake of this major development, business is evolving in several significant ways.
For example, columnist Jennifer Braunschweiger has outlined many changes ahead, including the following:
The growing popularity of replacing flextime with "Customized Career Lattices" where employees can increase their work responsibilities for a time or scale back to emphasize family or other life events for a time.
The widespread growth of home offices. This is a huge trend, and according to Braunschweiger, some companies (such as IBM) have as much as 40 percent of their labor force working off-site.
A move from face-to-face to results-based evaluations which downplay the "old-boy network" and emphasize actual performance on the tasks assigned.
An increase in parent-friendly laws that allow employees the latitude to care for family needs first.
Another author suggests to women employees: "do your most important task first thing" and schedule your day so you can leave work early. And it is now considered okay for women to wear the same exact outfit on Tuesday that they did last week.
These represent a growing mental shift in America's corporate culture, but the office isn't the only place changing in order to accommodate the rising influence of women. The newly popular buzzword "femivore" is defined as: "A highly educated opt-out mom who stays home to raise the kids, vegetables and, increasingly, chickens."
More and more such women are having an impact on society in the home and beyond, and numerous publications provide on-going advice, recommendations and tips for the femivores and the millions of work-at-home women careerists. These include Family Circle, Woman's Day, Country Living, Whole Living, Better Homes and Gardens, Real Simple, Redbook, More, and many others.
For example, each month "The Careerist" column in Marie Claire gives advice on work.
The November 2010 focus is on "The Careerist @ Home," and provides a number of guidelines for work-at-home women, including how to best show off your books to visitors and keep all electronics in one area to increase floor space5 — and perhaps also to separate work from private life. The next page provides guidelines for an efficient and effective wardrobe for those who work from home.
Another article proclaims that
"…women are on a tear right now, shrinking the wage gap and even out-earning men at the entry level," and then outlines various tips for wise female financial planning in challenging economies: don't use debt; freelance on the side; sell yourself; plan for retirement; sell your old and unused books, dvds and cds online; be upfront about your goals; scale back; and sell overpriced gadgets like your iPhone.
The trend of the "two-half-income household" is returning — where partners both work half time and take care of the home half time, and participants say such an arrangement reduces stress and increases the quality of life for both men and women.
Another significant trend is the growth of "Intentionals," who sometimes call themselves "non-moms" for their choice to not have children. There are over 1.5 million American Intentionals, and the non-mom fashion is articulated in books like Two is Enough, The Childless by Choice Project, and Childfree and Loving It.
These trends show that women have more options than ever. At home and in the workplace, the status of women is rising across America. Some would say, "It's about time!" and most men and women agree that increasing opportunities for women is a great accomplishment in the modern United States.
On the world scale, some major philanthropic organizations, including the Carter Center and Buffett's NoVo Foundation, emphasize donations that empower women and girls. A donation to a woman, according to Peter Buffett, "ripples out in ways that it just doesn't when you give the dollars to a man."
As for women in business and government, when asked if they are generally different than men, French Finance Minister Christine Lagard said:
"Yes…I think we inject less libido, less testosterone, into the equation….It helps in the sense that we don't necessarily project our own egos into cutting a deal, making our point…convincing people, reducing them to, you know, a partner that has lost in the process….

"I honestly believe that there is a majority of women in such positions that approach power, decision-making processes, and other people in the business relationships in a slightly different manner."
She noted that there are male and female exceptions to the rule, but that these generalizations are usually accurate.
Gender Roles in Pop Culture
Popular culture is alive with changes in this Rise-of-the-Women era. Women, whether at work or home, are bonding in increasingly high numbers via e-relationships. The old cliché that when men stress they go somewhere alone and when women stress they meet together and bond is being leveraged by the Internet.
On average, women visit a social networking site 5 times a day, 64 percent of women consider themselves a bit addicted to such sites, and most women have between 100 and 300 friends on their sites. The average young working woman spends over 2 hours a day surfing the Web and another 90 minutes a day emailing. Surfing the web at work is good for your career, women are assured.
Women's clout is on the rise at home too. With over thirty years of the pro-choice/pro-life debate putting women firmly in charge of pregnancy, some men now complain that they want more children but their wife has the uterus and all the power.
A heralded new book, Cleopatra: A Life by Stacy Schiff, reintroduces perhaps the greatest classical feminist of Western Civilization, and the movie "Easy A" takes The Scarlet Letter to a new generation — with a very different cultural spin.
As for men, this year's pop culture is rolling out Boardwalk Empire (an HBO series about male-dominated 1920s Prohibition culture), Lonestar (about a con artist lying to the two women in his life; critically acclaimed by the experts but cancelled after just two weeks), and Michael Douglass as the iconic man at his worst in "Wall Street: Money Never Sleeps" (where he and others play the Wall Street "fat cats" storyline right out of the White House's worst nightmares).
The stereotypes are captured in the comedy Running Wilde: responsible, capable woman meets playboy, self-centered man. It's the same concept as the hit Cougar Town.
This theme is repeated often in each week's primetime television: Castle, The Good Wife, Psych, Lie to Me, The Mentalist, Modern Family, Bones, Parenthood, Life Unexpected, House, 90210, 30 Rock, and many others. In Glee and Desperate Housewives the stereotypes are epic.
The overall message? Men are flawed, and women are strong and responsible but need several good friends to make everything all right. Book titles cited in recent women's magazines include:
Best Friends Forever: Surviving a Breakup with Your Best Friend ;
Best Friends: the Pleasures and Perils of Girls' and Womens' Friendships ;
The Decision Tree: Taking Control of Your Health in the Era of Personalized Medicine (features guidelines for including your online network of friends in your health choices);
The Positive Power of Negative Thinking (celebrating the idea that venting to friends can help women in many ways)
The Twisted Sisterhood: Unraveling the Dark Legacy of Female Relationships.
Girls' magazines also offer articles on dealing with your BFF, BGF, and ongoing "Friend Maintenance."
For any guys who don't know these terms, they stand for Best Friend Forever, Best Guy Friend (not a boyfriend or involved with the girl in any kind of romantic relationship), and the ongoing necessity of working on, planning, fixing, and sustaining relationships with close friends. The to-do lists are long and impressive.
Women work on average nine hours more per week than they did in 2004, 20 while still doing as much non-employee work in the home. Men, on the contrary, do less housework when they are unemployed or underemployed. And as a result of the Great Recession and high unemployment, this is impacting a lot of households.
Pop culture does have a few men who are "the good ones"—like Chuck, Smallville's Clark Kent or "McDreamy" on Grey's Anatomy. But good men are rare, the current plot assures us, as most males are selfish, uncommitted, cheating and a lot like "Mad Men" characters.
Fortunately, in the new post economic-collapse culture, women have their group of friends to depend upon. Such friends are mostly other women, but can also include a close, platonic guy friend like on "Hellcats," "Stargate Universe" and nearly all reality shows.
New Rules
In the entire top-tier movie and primetime schedule it is rare to find functional, happy, supportive married couples. Instead, the following rules seem to guide our current entertainment culture:
Marriage is the end of romance, or at least the end of high ratings (this has a long history in primetime television);
The exception is where marriage is a place of cheating or other major conflicts (e.g. Glee, Life Unexpected, Private Practice, The Good Wife, Desperate Housewives, Brothers and Sisters, Modern Family, Parenthood, Stargate Universe, Undercovers, Covert Affairs, etc.).
If a marriage is working, some big problem — usually secret to all but the viewer — is lurking or exploding the relationship (e.g. Grey's Anatomy, Private Practice, Undercovers, No Ordinary Family, Friday Night Lights, Covert Affairs, Gossip Girl, 90210, One Tree Hill, etc.)
Single life is more romantic, a lot more fun, and, frankly, better than married life (see Desperate Housewives, Brothers and Sisters, all the CSI and NCIS programs, Hawaii Five-O, The Event, Gossip Girl, 90210, House, Chuck, Chase, Castle, Bones, Parenthood, Life Unexpected, and pretty much every reality show).
These themes are reinforced by nearly all primetime programs. In wikinomics terms, the overwhelming presence of these themes and the rareness of counter examples is a major message. In short, primetime television has adopted the culture of daytime TV. We are way past the "nudge" or "tipping point" which sways culture with little things. The trend is now the culture.
The men and women in Bachelor Pad, Jersey Shore, The Apprentice and Survivor seem to have it all figured out — just be selfish. Or even more profound, the lead character in "Wall Street: Money Never Sleeps" talks about money like it is a lover. He refers to money as "she," and describes the challenges of making relationships work.
Maybe drawing conclusions about male or female roles from the entertainment industry is dangerous, but even Napoleon knew that a nation's music and stories are more powerful than its armies. These movies and TV programs are popular for a reason, and even if most Americans don't adopt the values they enjoy watching, certainly some things do rub off on the culture.
The End of Marriage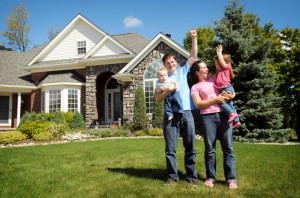 Why then is marriage portrayed as so unromantic? Undesirable? To be avoided?
We have to ask ourselves if this is a new feminism: "We don't need men in our lives. We get more degrees than men do, we have more jobs than men do, and more of us are managers.
Many of us get paid more than our men, and eventually as a group we'll get paid more than men in general. So, men have a choice: They can be what we want them to be, or they can hit the road."
The story is frequently repeated in our entertainment: see Private Practice, Cougar Town, Fringe, Human Target, Eureka, No Ordinary Family, Desperate Housewives, 90210 and so many others. Repetitive, perhaps; but these are our prime time. It is what it is. We watch what we watch.
But, on the other hand, could the marginalization and vilification of marriage be a new paternalism of some sort? Is it men saying, "Fine. You want to be equal? Well, why don't you just be in charge? We never liked responsibility anyway. We'll just make money and play — through our twenties, thirties, forties and, in fact, always. Good luck with that equality thing…"
Historically many analysts felt that marriage tamed men, made them less selfish and more helpful to the women and children in their lives. It had its share of structural problems too, most obviously from dominating men who were tyrants in the home or at work.
But is the new view of romantic and married culture rewriting the ideal for man as well-funded playboy? And if so, is this new version something women (or men) really want?
Popular entertainment portrays flirting as romantic, dating as romantic, and even weddings as romantic. But marriage after the wedding is rarely depicted as a romantic endeavor.
And how about the commercial advertisements that appear in between scenes of the programming? In fact, very often marriage is represented on screen as the end of romance. Marriage is rendered as full of problems, hard, and more often than not just plain bad.
In the male/female debate, it seems we've lost the main point. The older version of equality feminism, whether you liked it or not, at least had the merit of believing that a woman could "have it all." It was at the very least adult: Men had responsibility and power, and women wanted the same opportunities.
In contrast, today's model says a woman can have a career, money, power and friends, or kids, vegetables, friends and chickens, but why on earth would she want the complication of a husband?
And as for men, well, "boys will be boys" — let them play, spend away their money pursuing fun, and depend on them for nothing. Men may "want to be in relationships," but marriage is another issue.
This is a sad brand of feminism indeed! If men and women have lost the dream of marriage as the ultimate romantic love, if real estate, promotions, more money or even raising the kids have become the ultimate ideal, then our society has truly lost something of great value.
According to the new values, there seem to be three great overarching rules for women: 1) never date someone who ever dated your best friends, 2) your girlfriends are the only ones you can really depend on, and 3) you have to be selfish in romantic relationships to avoid getting hurt.
The result? Pretty much everybody gets hurt. A lot.
To be continued…
***********************************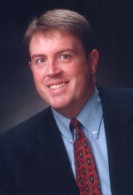 Oliver DeMille is the founder and former president of George Wythe University, a co-founder of the Center for Social Leadership, and a co-creator of TJEd Online.
He is the author of A Thomas Jefferson Education: Teaching a Generation of Leaders for the 21st Century, and The Coming Aristocracy: Education & the Future of Freedom.
Oliver is dedicated to promoting freedom through leadership education. He and his wife Rachel are raising their eight children in Cedar City, Utah.
Connect With Oliver: