By Chris Brady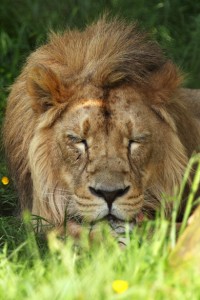 On the wall of my garage I have posted a photo of a lion. It contains the message of how a lion awakes in the morning and begins hunting for a gazelle.
It also shows a distant gazelle and states how it must be ready to run to escape the lion. The message is that when the sun comes up, lion or gazelle, each must awake ready to run.
I believe it is that way with winners. Driven by the purpose for which they were born, winners awake running their race.
It only requires a moment of observation to realize that most people do not live this way. Instead, they awake to drudgery, plow through a day uninspired, and chalk it up to "earning a living."
Sad.
Perhaps money is the culprit. Everything is fine until money gets involved. Then all sorts of weirdness breaks out. People surrender their freedoms, their dignity, and sometimes both, just to obtain the illusion of security that income brings.
There are very few things more unsightly than someone bent on economic gain at the price of their honor.
True champions, however, deal in the currency of purpose. They trade their time and effort for greater contribution. Their blood, sweat, and toil is invested in the pursuit of a God-given calling.
And for those true to their inner voice, they never actually "work" at all, because everything they do is in line with their highest picture of themselves.
Separate yourself from the herd. Step out from the crowded chamber of complacency. Dare to live the life you've always known you could, and should.
If you don't try, you'll never know. If you don't risk, you'll always wonder.
Live your purpose and pursue your calling. Be about your business.
And when the sun comes up, we'll look for you among the champions. I'm sure we'll find you, like the lion and the gazelle, running.
*******************************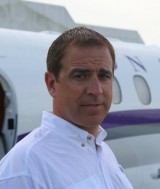 Chris Brady co-authored the New York Times, Wall Street Journal, Business Weekly, USA Today, and Money Magazine best-seller Launching a Leadership Revolution.
He is also in the World's Top 30 Leadership Gurus and among the Top 100 Authors to Follow on Twitter. He has spoken to audiences of thousands around the world about leadership, freedom, and success.
Mr. Brady contributes regularly to Networking Times magazine, and has been featured in special publications of Success and Success at Home. He also blogs regularly at Chris Brady.
He is an avid motorized adventurer, pilot, world traveler, humorist, community builder, soccer fan, and dad.
Connect With Chris: