In today's highly competitive market there are fewer and fewer ways to separate your company and your products from the competition. All products offer the latest features and all companies offer guarantees.
What makes some companies and some individuals always near the top of the pack?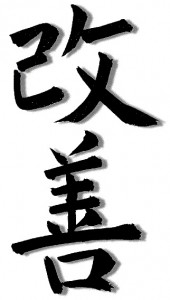 The biggest differentiator in the new economy is a constant and never-ending quest for excellence. The Japanese have a word for this: "kaizen."
Do you practice kaizen in your personal and professional life?
If you were hiring a doctor, lawyer, builder or accountant—wouldn't you hope they were practicing constant and never ending improvement in their personal and professional lives?
If you discovered they were not interested in excellence would you think of hiring someone else?
I am shocked by how many people are accepting of the mediocrity in their personal lives and yet expect excellence in others.
We would be upset if the waiter or waitress does not refill our water when it is empty, but think nothing of giving less than 100% on our own jobs or businesses.
Why the double standard?
Let's decide today to live our lives in all areas to a standard of excellence in all that we do.
Anyone desiring to live a life of excellence must declare war on average.
If you can do better, then it is time to start giving the world your better on your way to best.
How can we possibly change others if we will not do the hard work of changing our own average habits?
The world will flock to a man or woman who is focused on giving their absolute best to their chosen profession.
If you wish to get more—you must begin by giving more!
In fact, I would tell you to give more even if you never get more. Success is an inside job and the satisfaction obtained from knowing you did your personal best is the ultimate reward.
My attitude anytime I speak, write, or mentor is to give my personal best. Regardless of whether anyone recognized it or not—I still feel great because I know I did my personal best.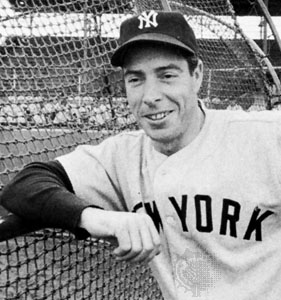 There is a story told of Joe DiMaggio of New York Yankee fame that exemplifies this principle.
Joe was one of the greatest hitters of all time and Hall of Famer.
In a spring training game that did not count in the standing or statistics—Joe drove a ball down the first baseline.
Instead of jogging to first with a single, Joe sprinted around first and dove head first into second just ahead of the outfielder's throw.
Joe hit a double in a meaningless game that did not count in the record book.
Yet it looked like Joe was playing in a World Series game and not a spring training exhibition.
Why did Joe do that? A reporter after the game asked the same question, wondering why Joe sprinted out a double and risked injury in a spring training game.
Joe's answer ought to be taught to every person in every profession.
Joe said he couldn't help but think that some mother or father had brought their young daughter or son to the game. Maybe this was the only time they would ever see Joe DiMaggio play the game of baseball.  He wanted to be sure to give them something to remember.
Wow! That gives me goose bumps just thinking about it!
In your life, are you giving people something to remember? Are customers raving about your quest for excellence in all that you do?
Many people remember watching Joe play the game because he was in a quest for excellence in his chosen field.
Joe understood that success was from the inside out and if he played baseball he would play it at his high standards.
I encourage you today to live a life in a quest for excellence. Listen to your customers and seek ways to improve their satisfaction with your service.
The more you have them raving about what you do, the easier it is to market your profession.
A satisfied customer is the best advertisement for what you do.  An unhappy customer is the worst advertisement for what you do.
You will never make everyone happy, but you must start with making yourself happy with your efforts. If you are not happy then it is no surprise that others are not.
Today is the day to make your life a quest for excellence and live kaizen in your life.
****************************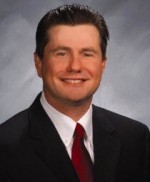 Orrin Woodward is the co-founder of Team, a leadership development and training company, and the New York Times best-selling co-author of Launching a Leadership Revolution.
Named by the International Association of Business as a Top 10 Leadership Guru, he is dedicated to building leaders and entrepreneurs and promoting freedom and prosperity.
Orrin blogs regularly at Orrin Woodward. He lives in Port St. Lucie, Florida with his wife and four children.
Connect With Orrin: