There is an occupation that is experiencing significant growth.
It has low entry requirements and can be had by literally anyone.
Hordes are stampeding in that direction with noses acutely tuned to the smell of the gravy train.
The position? That of a victim.
Playing the part of the victim is becoming America's national sport.
How could it be otherwise when it makes for such a perfect marriage between The State on one hand, and Victims on the other?
With a government fully vested in stoking the anger of its victim groups in order to secure more power for itself, institutionalization of victimhood is then well established.
The proposition is equally attractive for individuals because once claiming the status of a victim, one is relieved of any personal responsibility.
This is because victimhood bestows an entitlement to blame others, justify bad behavior, and escape the consequences of one's actions.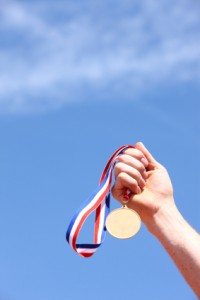 There is another occupation with many positions available immediately. There is very little competition to hold these posts, and again, anyone can apply.
The position? That of victor.
Becoming victorious after a mighty struggle in pursuit of worthwhile purposes has a long and glorious history. Significance, contribution, service, love, and achievement are the rewards.
Although many will give a silent head-nod in the direction of this occupation, few actually pursue it.
With victimization so profitable, what's the point?
Others languish in between, frozen between the two poles, wasting their time in complacent obscurity.
But there are those wonderful victors who choose to take personal responsibility and maximize their gifts by leaving the herd to pursue excellence. It is these who warm the rest of us to aspirations of our own.
May we ever be thankful for the victors and their example.
We all get to make the choice daily.
May we choose wisely and become part of the solution group of victors instead of the problem group of victims.
*******************************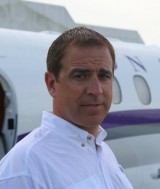 Chris Brady co-authored the New York Times, Wall Street Journal, Business Weekly, USA Today, and Money Magazine best-seller Launching a Leadership Revolution.
He is also in the World's Top 30 Leadership Gurus and among the Top 100 Authors to Follow on Twitter. He has spoken to audiences of thousands around the world about leadership, freedom, and success.
Mr. Brady contributes regularly to Networking Times magazine, and has been featured in special publications of Success and Success at Home. He also blogs regularly at Chris Brady.
He is an avid motorized adventurer, pilot, world traveler, humorist, community builder, soccer fan, and dad.
Connect With Chris: