This is Part 2 of a 2-part series.
Read Part One Here.
Problems with Grand "Tactics"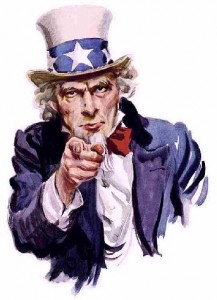 Generals lose when they fail to learn the lessons of past wars; generals also lose when they attempt to fight new wars with old strategies. This adage applies even more to statesmen.
To put this in context, each time a new grand strategy was needed in American history, many of the leading members of the establishment held on to the past strategy, just as the Clinton and Bush Administrations still pursued the status quo — an international world where the U.S. is top dog and capitalism keeps spreading new markets for U.S. companies.
The bad news is that no nation in history has ever maintained the status quo, even though big powers like Egypt, Babylon, Greece, Rome, France, Spain and Britain all tried.
Nations become top powers by seeking either to change or to obtain something — not by trying to keep things the same.
Big powers only stay big powers when they remake themselves, when they adopt a new grand strategy as needed like Rome and later Britain did.
The U.S. has remade its strategy three times, and all of them came from dealing with the big challenges, not the minor nations.
Bush's "Axis of Evil," while there is some truth to its argument, doesn't take nearly as much courage, grit or will as Reagan's "evil empire," FDR's choice to beat Hitler, Wilson's "world safe for democracy," Lincoln's decision to prove out the founder's experiment with blood, or the Washington generation's "lives, fortunes and sacred honor."
In short, statesmen are needed in the next decade to formulate and implement a grand strategy which requires virtue, wisdom, diplomacy and courage at Churchillesque, Ghandi-like and Jeffersonian proportions.
Idealism
Two other proposals are more strategic, offering a truly new view of America's future. Whether or not you like either of these strategies (and many people don't) they are certainly a new take on things rather than the mere tactical changes of the first three proposals.
A fourth proposed new grand strategy came with the re-entry of Gary Hart into the elite dialogue. He suggested that the best way for America to impact the world, and to remain both free and prosperous, is for the United States to focus on its most primary foundation: being good and promoting the great ideals.
This argument has a long history among Democratic politicians, including perhaps most notably Wilson, Franklin Roosevelt and John F. Kennedy, but it hasn't led the conversation for Democratic presidential candidates since Carter. And among recent Republican presidential nominees only Reagan pushed this theme.
In some ways, this idea rekindles a thesis pushed by the American founding era. If we are a great example of freedom, prosperity and success at home, other nations will want to learn from our model — history shows that this is so.
As they do, the paradigms of freedom, justice, checks and balances and other constitutional ideals, and a sense of unity and liberty will spread.
Simultaneously, our own nation will — by focusing on the basics that truly work — increase our levels of freedom, prosperity, opportunity and wise leadership. We benefit, and so does the world.
Hart is adamant, and I agree with him, that without a refocus on the intangibles that make freedom work — the great ideals of true liberty and justice for all — America will not continue to lead the world because it won't really deserve to lead.
This is a grand strategy indeed: Make the hard and vital changes to America that would make it truly the best it has ever been. The rest will naturally occur.
Of course, this is not a simple process, but neither is any grand strategy. Some will agree and disagree, as I do, with certain specifics in Hart's ideas, but as a grand strategy this one has real merit.
"Atlanticism"
A fifth, albeit informal, possible grand strategy seems to be gaining momentum in the Obama Administration. Such a strategy might be called the Atlantic strategy, because it entails making the United States more like the nations of the European Union.
Unlike NATO, which was built on the idea of American leadership with the U.S. and its allies guiding the world, the Atlantic strategy assumes that the parliamentary social-democracy system of Western Europe, especially France and Germany, is the model the United States and other allies of the EU should adopt.
In this view, our courts should build a common body of precedent with Europe and Canada, the focus should be on human rights rather than inalienable rights, and our constitution and institutions should evolve to be less rigidly separated, checked and balanced and more and more like the nations of Europe.
On economic matters, the government would abandon a free enterprise posture and become much more involved in regulating, running and owning businesses. Washington would adopt and run a nationwide industrial policy with the government in charge.
This would allow, the argument goes, the nations of Europe and North America to become more alike and increasingly cooperative.
Eventually, many elites hope, supra-national organizations might even take away some of the more "troubling" sovereign powers of individual nations.
Understandably, few politicians have come right out and suggested this direction. It would certainly cause a firestorm of political backlash.
Many Americans (myself included) would be strongly against this. But the policy and direction of the Obama Administration is definitely in line with such a course.
President Obama's position on many issues — from health care and national security, the bailouts and stimulus, to financial and environmental policy — has toed this European line. At times it has seemed almost purposely designed to impress European sensibilities.
And, in terms of popularity, it has worked in Europe and much of the world. Indeed, this move toward Europeanism has been the inclination and open objective of many American elites for quite some time.
Unfortunately, in an economy desperately in need of innovation, initiative, leadership among the citizenry, and a burgeoning entrepreneurial spirit (since these are the things which promote real and lasting freedom and prosperity), this "Atlantic" grand strategy seems destined, if adopted, to cause a significant American decline.
Finally, the great international-legal thinker Philip Bobbitt has suggested that the future of nations will likely de-emphasize national governments and put more focus on smaller, and possibly even virtual, economically-oriented governments that replace the traditional nation state.
If this does occur, it will not likely be a grand strategy for a long time. Bobbitt sees it growing in influence toward the 2050s, and indeed this may compete to be a future grand strategy shift in a later generation.
Conclusion
More immediately, in the years just ahead the United States will adopt a new Grand Strategy.
The old model of Internationalism, with the U.S. fighting to become and then acting as the world's sole superpower, supported by its group of allies, is past.
Europe has moved on, and the U.S. and Europe have in many ways moved apart. Simultaneously, a number of places have become growing competitors to U.S. economic dominance, including China, the EU, Canada, Brazil, India, Japan, and others. (We should be carefully studying and considering the grand strategy of these places — perhaps especially China.)
To top off the challenges to Internationalism, the American economy is struggling and the individual states and many businesses are barely hanging on.
If the U.S. is to maintain its prosperity, it must adopt a powerful new grand strategy and then pursue it effectively and courageously. And if it is to maintain and even regain its freedoms, it must simultaneously adopt a good grand strategy and the right one.
I am not at all convinced that any of these five options, or anything else I've read on the topic, are the entire answer. I do believe that Hart's strategy must be part of it.
In any case, it is time for statesmen (including the regular citizen-statesmen of our society) to begin to discover, present and promote the pros and cons of proposed and other possible grand strategies for the 21st Century.
If the patterns of history hold, we have less than 20 years to get the right ideas into the debate and influence the huge choice ahead.
***********************************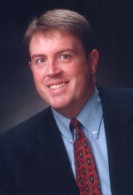 Oliver DeMille is the founder and former president of George Wythe University, a co-founder of the Center for Social Leadership, and a co-creator of TJEd Online.
He is the author of A Thomas Jefferson Education: Teaching a Generation of Leaders for the 21st Century, and The Coming Aristocracy: Education & the Future of Freedom.
Oliver is dedicated to promoting freedom through leadership education. He and his wife Rachel are raising their eight children in Cedar City, Utah.
Connect With Oliver: