This is part 2 of a 2-part article.
If the first step of decline is arrogance, the second is "a time of troubles" where the actions of society and its institutions too often fall short of the people's lofty ideals.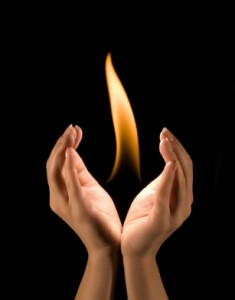 For example, consider the era when Americans saw themselves as the land of the free, the best place in the world — but they were besieged with problems like youth revolution, Vietnam, the struggles of minorities and women, Watergate and other political corruptions, and so on.
A third major step toward decline occurs when the "…creative minority degenerates into a dominant minority which attempts to retain by force a position that it has ceased to merit…"
Nurturing the Creative Minority
Societies achieve all the steps of self-determination, growth and power through a partnership of the masses and the "creative minority" — the group of leaders who envision, articulate and guide the civilization to progress and success.
In American history, for example, the creative minority included the American founders and framers, the educated class through most of the 19th century and the wealthy classes in much of the 20th century.
They are Jefferson's "natural aristocracy."
In times of societal growth, the creative class leads, overcomes challenges, builds institutions and
wealth, and helps pass on core values and ideals to the rising generations.
It succeeds because it is fundamentally creative, entrepreneurial, enterprising and innovative. It leads, and the masses partner with its creativity and help the nation grow.
Unfortunately, when arrogance and attachment to institutionalism set in, this leadership minority stops building through creativity and begins trying to maintain its status and dominance.
Solutions are less important than votes, and staying in power trumps overcoming our challenges.
Today this group is what Arthur Brooks has called the 30 percent elite class that rules the 70 percent in our nation.
Diagnosing the Decline
At this point in decline, the masses divide themselves into two groups: 1) those who don't want anything to change, who want everything to go back to how it was in their youth, and 2) those who loudly and sometimes violently demand change and different leaders.
Toynbee calls this period "…the failure of administration and the ruin of the middle class."
A next step comes when the people, masses and leaders alike, begin to "…ascribe their own failure to forces that are beyond their control." This comforting (sort of) thought turns out to be false, but the people usually stick with it and accelerate the decline.
Despite the widespread feeling of despair a society feels at this point, Toynbee goes to great lengths to show, using numerous historical examples, that decline is not caused by Acts of God, environmental or natural disasters, failures of business or technology or even government, nor from foreign attack or dangers.
Stagnation
Decline is not a homicide, but always suicide from within the society itself, and it has two main causes.
First, the creative minority that leads the economy and government builds creative institutions which eventually become too big and unwieldy to achieve their original purposes.
Instead, they focus on bureaucratic survival and budgetary growth instead of their initial mission.
In this environment, leaders become so stifled by attachments to institutional policy, methods and personnel that they stop making effective, efficient, innovative or commonsensical decisions.
Toynbee:
"Indeed, the party that has distinguished itself in dealing with one challenge is apt to fail conspicuously in attempting to deal with the next."
He says that leaders fail when they start to depend on the successes of past institutions and techniques. They stop being leaders and start just trying to keep their power.
As a result, problems remain unsolved even while new challenges continue to pile on.
Second, as a result of the first problem, the masses lose faith in the leadership minority and refuse to support them. The elites respond by trying even harder to maintain their power, and nearly all the energy is spent on being dominant rather than on leadership.
Of course, in this environment, the problems get worse and worse.
The next step is for the power minority to attempt to justify its own leadership existence by engaging multiple military conflicts abroad.
Since it has much greater power in military force than it does to solve its own internal challenges, the dominant minority (whatever political party it represents) energetically engages (and escalates) its international conflicts.
As the society becomes more militaristic, the government naturally begins to turn a wary eye toward its own citizens.
Internal freedom decreases, and the split increases between the dominant minority, the non-dominant minorities who wish they were in power, the masses who want to quietly leave things to the experts, and the masses who want to vocally and forcefully cause things to change.
If all this sounds familiar, remember that Toynbee outlined this scenario in the mid 1940s. It is not prophecy, scenario planning, or simply a summary of current events.
This outline is based on the patterns of history, and as Santayana famously said, if we don't know this history we are bound to repeat it.
Six Choices For Citizens
The good news is that Toynbee's book is widely available. We only need a citizenry that will read it, ponder, consider what does or doesn't apply to our situation, and take appropriate action.
I don't agree with everything in Toynbee, but there is much for our generation to learn. Specifically, Toynbee tells us that we must make six major choices if we want to turn our current challenges into a great future rather than a declining society.
Note that these are choices for the citizens—the regular people—not just for those in power.
These choices are brilliant. They really do offer a chance for us to turn our struggles into a solid foundation for a free, prosperous and happy America.
I could outline these six choices, share my views on them, and discuss how I think they apply to our world today.
Unfortunately, such commentary would probably be just one more opinion.
Next Steps
What we really need in our day is a citizenry which reads the originals, thinks about them, and applies them.
We need a new creative minority that engages wise study, deep thinking, innovation, initiative and creativity.
I am anxious to discuss the potential in Toynbee's commentary with others who have also read the original.
His six choices are found in chapter 19, and in chapter 20 he shares several warnings that are relevant and vital in our day. The title of his great book is A Study of History. I hope you will read it.
Toynbee's six choices offer real solutions to current challenges, and I hope that more and more regular citizens will read Toynbee and other great classics and apply their ideas to modern concerns.
Successful societies progress from strong foundations to challenging growth, and then they face a period of decline. They can come out of this decline—or not—depending on the choices of the citizens.
Note that the traditional leaders of society always stop really leading at some point during decline, and that it is then up to the citizens to restart the nation toward success.
I firmly believe we are that point.
If we, as regular citizens, choose wisely on all six decisions, or even most of them, we will help build a more free and prosperous future.
Otherwise, we are following all the historical patterns of serious national decline.
But, as Toynbee put it:
"The divine spark of creative power is still alive in us, and, if we have the grace to kindle it into flames, then the stars in their courses cannot defeat our efforts to attain the goal of human endeavor."
The poet Shelley wrote:
The World's great age begins anew,
The golden years return,
The Earth doth like a snake renew,

Her winter weeds outworn:
Heaven smiles, and faiths and empires gleam
Like wrecks of a dissolving dream…
To make another great and gleaming age, we need to make six important choices.
***********************************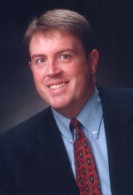 Oliver DeMille is the founder and former president of George Wythe University, a co-founder of the Center for Social Leadership, and a co-creator of TJEd Online.
He is the author of A Thomas Jefferson Education: Teaching a Generation of Leaders for the 21st Century, and The Coming Aristocracy: Education & the Future of Freedom.
Oliver is dedicated to promoting freedom through leadership education. He and his wife Rachel are raising their eight children in Cedar City, Utah.
Connect With Oliver: