This is part 1 of a 2-part article.
Edward Gibbon's The History of the Decline and Fall of the Roman Empire is often cited by people trying to see where America is on the long path of her place in history.
Certainly the detail of Gibbon's work is full of specifics and nuance. But another work may be even more helpful.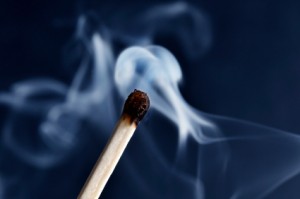 Although it is more general in treatment, Arnold Toynbee's great A Study of History covers many civilizations through history as he tries to understand the overall patterns and principles of societal successes and failures.
Neither Will Durant's The Story of Civilization nor Paul Kennedy's research on the rise and fall of great powers gets to the crux of things as well as Toynbee.
Why Societies Grow and Succeed
Toynbee shows that through history, certain things have helped civilizations grow and succeed, while other things haven't had such an impact.
For example, it is neither a society's institutions nor an economic division of labor that are responsible for success (as some historians have suggested).
Even societies that don't grow or succeed have their institutions and divisions of labor. Nor do race or environment cause success or failure, as some have erroneously argued. Neither are religion and beliefs the cause (more on this later).
The one thing all great civilizations in history have in common, the thing which has spurred them to greatness, is adversity.
Indeed, the challenges of the world are necessary, historically, for any people to become advanced.
Sometimes such challenges spring from environment, but in such cases it is the difficulty of the environment rather than its ease which incentivizes progress.
Likewise, religions which teach of a great battle between good and evil and elicit individual involvement in this battle serve as pacers of accomplishment.
Adversity may include the stimuli of hard countries, frontier, outside aggression, external pressures, and of weaknesses or failures. And, according to Toynbee, "the greater the challenge, the greater the stimulus."
As long as adversity doesn't actually destroy or cause a society to burn out, it is the major spur to growth, progress and success.
Three other things can cause a civilization to slow and eventually fail.
First, strong slave, caste or class systems ineffectively harvest the leadership/creativity pool and lead to failure.
Second, little success occurs where significant specialization creates a mass of focused workers and the managers of society are political and/or financial experts.
Third, a major challenge or crisis just as a people is becoming powerful can at times be insuperable.
This third eventuality, however, can also be the catalyst of much greater success, wealth, growth and power.
For example, in U.S. history, the Civil War had the potential to end the American experiment or solidify the U.S. as a major world influence.
Clearly the latter occurred, positioning the New World as the greatest global power less than a century later.
Becoming Powerful
In short, societies become powerful when they avoid caste and too much specialization, and overcome the various challenges they face.
Peoples who do these things grow, and growth means that formerly disparate individuals, families and tribes become a self-determining group.
"[S]elf-determination means self-articulation," for Toynbee, meaning that the people in a society share a common understanding of the past, unity against current challenges, and a vision of the future.
Moreover, they reform or establish their institutions to achieve the shared goals.
During the growth phase, societies go through various periods of "withdrawal and return," sometimes focusing on themselves (like America's isolationist periods of after the War of 1812 and World War I), and other times emphasizing major involvement with other nations (such as U.S. expansionary eras in the 1830s-40s and after World War II.)
During this long period of facing and overcoming challenges, sometimes turning inward and other times seeking broader interactions, the people grow, gain in power, and grow weary of the continual challenges.
A desire for utopia arises, and part of the shared societal vision for the future is a yearning
for a time of lasting peace, prosperity, kindness and ease.
Toynbee calls this the Second Coming motif.
Over time, a growing nation attempts to adopt many of the idealistic values of the utopian motif, and the society begins to see itself as a Great Society.
Eventually, it sees itself as the Great Society, and it starts to attempt to impose its views and models on the rest of the world.
The upside of this is that the society increasingly attempts to improve itself, adopting many positive practices and customs and serving more and more elements of society.
The downside is that during this phase people become arrogant.
To be continued…
*Links to Amazon throughout are affiliate links.
***********************************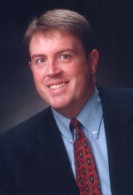 Oliver DeMille is the founder and former president of George Wythe University, a co-founder of the Center for Social Leadership, and a co-creator of TJEd Online.
He is the author of A Thomas Jefferson Education: Teaching a Generation of Leaders for the 21st Century, and The Coming Aristocracy: Education & the Future of Freedom.
Oliver is dedicated to promoting freedom through leadership education. He and his wife Rachel are raising their eight children in Cedar City, Utah.
Connect With Oliver: