This is part 1 of a 3-part article. Subsequent segments will be published daily.
Is our government broken?
More and more people think so. The current presidential administration makes periodic claims that we are in an economic recovery, but at the same time growth is still slowing and unemployment figures stay around ten percent.
With more American deaths in Afghanistan during the last week of July than any week to date, things seem to be deteriorating at home and abroad.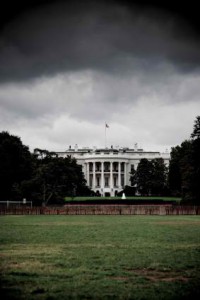 To make matters worse, few people believe that the opposing Republican Party has much more to offer than the Democrats.
With neither side poised to really fix things, few Americans have a lot of hope for the future of government leadership. Here a few of the issues vexing citizens.

A Missing Recovery
First, even though many politicians have been claiming that we are experiencing an economic recovery, it doesn't feel like it to most Americans.
The Obama White House doesn't seem very friendly to small business.
Most of the entrepreneurs and businesses who do hold cash aren't about to hire or expand in an environment where their taxes and regulatory burden could be increased at any point by an unfriendly Administration.
Ironically, Washington is responding by promising to increase taxes and regulations. Understandably, those who hire are skittish.
Treasury Secretary Timothy Giethner said in July that we've reached a point where private hiring—rather than government spending—is the answer to economic growth.
But until the government starts supporting small business, and as long as it refuses to incentivize free enterprise, the economy will struggle.
Author Arthur Brooks argues that the nation is 70% in favor of free enterprise and about 30% opposed, but that the 30% are in charge.
The 30% has gained much influence over citizens by convincing them that it was private business that caused the recession in the first place.
Somehow, this view has successfully convinced much of the public that the Bush Administration, big banks, Wall Street and all small businesses are the same group.
Those who read the fine print, however, are clear that policies from the Clinton and Bush Administrations led to the mortgage crisis.
Moreover, big government and big business together caused the recession. In the meantime, both ignored small business and continue to do so.
As a result, the 70% is confused and unable to keep the 30% in check. So more government policies hurt the economy and make it unwise or unfeasible for small businesses to hire and grow.
In the meantime, much of the Right is busy labeling Democrats as "socialists" rather than helping incentivize growth and prosperity.
Both sides seem to mean well, but one has unbounded faith in government and the other is preoccupied attacking that faith.
While the two sides posture, the plight of small business is sometimes discussed but remains unaided.
What the Citizens Want
Second, this problem is deeper than most people realize.
Since World War II, the United States has promoted a mixture of free enterprise and big government. In history, societies typically emphasized one or the other.
When big government ruled, enterprise was highly regulated and taxed; where free enterprise was the focus, taxes were small, regulations were minimal, and governments were limited in size, scope and budget.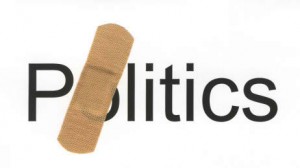 But in modern America, no politician from any party can claim success unless he/she has "done something in office."
And to nearly all Americans, "doing something" means increasing government action to benefit the pet cause or regional constituency.
If President Obama doesn't pass much of his agenda, his political friends and competitors alike will label him ineffective.
Americans in general want their politicians to do a lot and are disappointed when officials fail in this.
The irony of the American voter is that "doing a lot" immediately earns most politicians a place on the voters' list of officials to vote out.
Americans today want the impossible: low taxes and lots of government programs.
The Economist summarized it this way:
"In the end, the question of whether a country is governable turns on how much government you think it needs. America's founders injected suspicion of government not only into the constitution but also into the political DNA of its people. And even in the teeth of today's economic woes, at least as many Americans seem to think that what ails them is too much government, not too little.

"But there is a catch. However much Americans say they want a small government, they seem wedded to the expensive benefits of the big one they actually have…With deficits running at $1 trillion a year, and in order to stay solvent, they will have at some point to cut spending, pay more taxes, or both….To balance the books, politicians have sometimes to do things the people themselves oppose—even in America. That will be the true test of whether the country is governable."
Americans must either choose big government and be willing to pay for and submit to it, or they must move toward smaller, less intrusive government and be willing to enjoy fewer government programs.
When voters want the prosperity of freedom along with the bread and circuses of massive government, every election is a referendum on incumbents.
Eventually, though (and the day of reckoning appears to be close on the horizon), something will have to give.
Unfortunately, few societies make such hard choices until they are forced upon them by war, depression, pandemic or other major crises.
Sadly, few nations have the leadership or the fortitude to adopt the simple solution of spurring major growth and prosperity by de-regulating, de-taxing and freeing up the economy.
Freedom works, but few in history have been willing to adopt it.
***********************************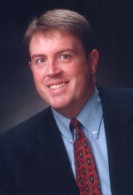 Oliver DeMille is the founder and former president of George Wythe University, a co-founder of the Center for Social Leadership, and a co-creator of TJEd Online.
He is the author of A Thomas Jefferson Education: Teaching a Generation of Leaders for the 21st Century, and The Coming Aristocracy: Education & the Future of Freedom.
Oliver is dedicated to promoting freedom through leadership education. He and his wife Rachel are raising their eight children in Cedar City, Utah.
Connect With Oliver: