This is part 4 of a 4-part article.
Read Part 1 Here
Read Part 2 Here
Read Part 3 Here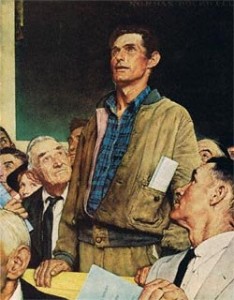 The answer to these questions is for citizens to begin to study and think a lot more about government and to stop ignoring freedom by leaving it to the political professionals.
Unless regular people realize that freedom is up to them, not the experts, and that they need to learn more and take more action to make a real difference, they are unlikely to become true citizens.
When a person does make these realizations, however, he or she drastically changes. He becomes excited about impacting freedom.
There are three major ways to do this, and the three are drastically different:
Populism
Activism
Independence
This is "the big decision" for free citizens who really want to maintain and even increase freedom.
Whether your political views are generally liberal, conservative, libertarian, progressive, green, or centrist, the big decision is a powerful way to start making a real difference.
Here are more thoughts on the three paths of the big decision:
1. Populism
This means openly and vocally fighting the system, pointing out its flaws, and actively participating in influencing change.
Populism has a long history in America, from the People's Party movement of the 1880s and 1890s which arose because many people felt that neither of the two major parties would listen to them, to the Progressives of the early 1900s, the Labor movement of the 1920s and 1930s, or the counter-Culture revolution of the 1960s and the counter-Populism of the 1970s.
More recent populism includes anti-incumbency, Tea Parties, Coffee Parties, and the Green movement, among others.
2. Activism
Activism consists of committing to one of the major political parties and really having a powerful influence on it.
While I strongly emphasize the rise of independents, it should not be understated how valuable truly independent-thinking citizens can be if they choose to maintain strong party ties.
This is not only a legitimate but a highly-needed role of promoting freedom in our society. Both major parties need more members who really study, analyze, independently think and participate in improving party communication, leadership and impact on society.
3. Independence
This means becoming your own, personal political party—a party of one citizen.
Today there are more independents in the United States than either Democrats or Republicans. Independents don't depend on any party but independently study, analyze, think, spread their influence and then vote for candidates and issues they feel will most help the nation.
Whatever your decision—whether you choose to help improve society through populism, activism or independence—note that is it vital to do certain things.
Those who simply depend on party experts leave these things to others, and the result is a loss of freedom. These things include:
Making a deep study of the principles of freedom and the U.S. Constitution.
Studying the history of freedom in order to truly understand current and future events within their context.
Studying and analyzing current issues in depth and from many different perspectives.
Considering the views of those who disagree with you and really understanding the points of merit (and not just your points of contention) in their ideas.
Drawing your own independent conclusions about proposals and policies after deep study.
Articulating and sharing your ideas with others.
Using your influence to impact the direction of the nation on specific issues and in general.
Populists are often criticized for not doing these things, but those who do can make a real, positive difference in populist circles.
Activists who commit to these things can greatly support party choices, and independents need to do these in order to have a meaningful impact.
The American founders wanted citizens to do these things, and predicted that the loss of such behaviors by the citizens would be the end of the republic.
If we want our freedoms to remain and even increase, we must be the kind of citizens who deserve such freedoms.
If we leave our future to the current power of Keynesianism, we will see more of the same: on-going crises, angry and ineffective politics, increased government spending and debt, increased taxes and regulations, continuing foreign conflicts and the loss of American lives, and an inability of government to solve our major problems.
The more the parties fight and the louder the conflict, the greater the power of Keynesianism. Keynesianism depends on heated arguments that drive the citizens to demand bigger government programs.
As long as the party of big business and the party of big government hold a joint monopoly on our society, voters will vote and little will change—except that debts, economic crises and problems will increase.
If this is the future we want for our country, we just need to leave politics to the politicians.
In contrast, the future of freedom depends on citizens who do a lot more than just vote and serve on jury duty. It depends on citizens who do the things which bring freedom—as populists, activists or independents, but all studying and thinking independently.
The American system was designed with the people as overseers of government. We all need to fulfill this role better.
We need a party of small business, a party of family, a party of entrepreneurial leadership, a party of the regular citizens, a party of freedom.
The American founders had a name for such a party: Citizens. Such a party naturally occurs and grows in free society when we do our true part as citizens.
***********************************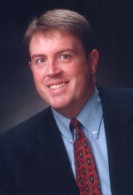 Oliver DeMille is the founder and former president of George Wythe University, a co-founder of the Center for Social Leadership, and a co-creator of TJEd Online.
He is the author of A Thomas Jefferson Education: Teaching a Generation of Leaders for the 21st Century, and The Coming Aristocracy: Education & the Future of Freedom.
Oliver is dedicated to promoting freedom through leadership education. He and his wife Rachel are raising their eight children in Cedar City, Utah.
Connect With Oliver: