This is part 5 of a 5-part article.
Read Part 1 Here
Read Part 2 Here
Read Part 3 Here
Read Part 4 Here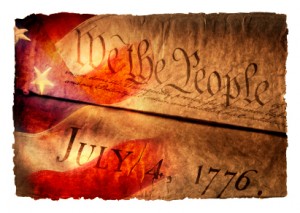 Our nation and world desperately needs a Party of Freedom.
Such a party would not be an official political party, since its goal would be to unite and build rather than to win or govern.
It would be made up of everyone who believes in all eight facets of freedom, and that we can work together to promote them, increase and spread them, and keep them protected and safe in a dangerous world.
It would be full of people who approach the world in an attitude of hope and help.
The idea of a freedom party is made realistic by the technology of the day, which allows people from all places and walks of life to connect and cooperate.
Such a party would have a higher-than-usual makeup of entrepreneurs, creeds and backgrounds.
The one thing they would share in common is a belief in the essential value of all eight meanings of freedom.
Certainly such a tribe would have its share of debates, factions, and disagreements, all of which are healthy to freedom.
The guiding value would be that any proposal, policy or plan they supported would be good for freedom overall—not just good for one type of freedom at the cost of another.
We need a freedom party in our day, an unofficial tribe of people working together on the shared vision of more freedom for all people in each nation of the world.
Of course, given the reality of our modern world, such a party does not need to be a single, organized entity with bylaws and officers.
In fact, freedom will benefit most if a host of people simply promote the eight types of freedom in the organizations and groups they already support.
For freedom to truly increase and flourish, it needs to become more of a value to all of us. We need the following:
An informal freedom party made up of many diverse people and tribes that share the philosophy of full freedom with all the other groups and peoples.
An understanding that when we promote one type of freedom at the expense of another we actually hurt us all.
A commitment to more openly look beyond our own limited opinions and cooperate with people of differing views who truly do care about freedom.
Without all of these, freedom will struggle and decline.
For those who love freedom, it is time to broaden and deepen our understanding of true freedom. It is time to use our influence to spread the values and ideas of freedom.
The technology is there, and it is time to use it. Real freedom has always been a bottom-up project led by the regular people in a society.
All eight facets of freedom are essential, and it is up to the regular people to promote them all.
This is the future of freedom, and it depends on each of us.
***********************************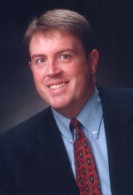 Oliver DeMille is the founder and former president of George Wythe University, a co-founder of the Center for Social Leadership, and a co-creator of TJEd Online.
He is the author of A Thomas Jefferson Education: Teaching a Generation of Leaders for the 21st Century, and The Coming Aristocracy: Education & the Future of Freedom.
Oliver is dedicated to promoting freedom through leadership education. He and his wife Rachel are raising their eight children in Cedar City, Utah.
Connect With Oliver: