This is part 3 of a 4-part article.
Read Part 1 Here
Read Part 2 Here
Read Part 4 Here
When a few citizens realize that they are being "handled" by the professionals of their party, the first response is naturally to want to elect better party leaders.
When time shows that this doesn't work — that in fact it is the nature of party leadership to spin the truth and patronize the party rank-and-file — the disillusioned party loyalist often looks to some extreme group within the party—such as the radical right or the fringe left.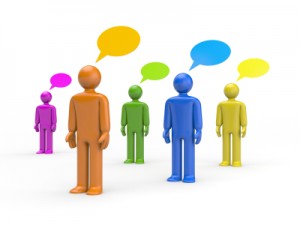 Alas, honest citizens find that faction leaders are usually as prone as major party heads to spin the issues and handle party members.
At this point, many party members just give up.
"The other party is bad," they rationalize, "and my own party leaders are just too political. But at least candidates from my party are better than those from the other party."
Some sincere seekers actually ignore tradition and years of brainwashing and seek for a better situation in the other party.
At first, party switchers may find a few things they really like better about the new party—especially if they attend in-person events and get to know some of the people in the other party.
"Republicans /or/ Democrats aren't so bad," they realize.
The longer they stay with the new party, however, the more they see that both parties are run in virtually the same way, like a formula primetime program, with the same character-types inhabiting the various roles.
Eventually they see most of the same problems that caused them to question their original party.
The idea that both parties are a problem is like the end of history for many voters. Most have seen politics itself as a war to put the "good" party in power and kick out the "bad" party.
So when a voter realizes that both parties have serious problems, and even worse—that neither party is likely to really solve America's problems—there is a major paradigm shift.
Some give up in utter frustration, while others get really mad at their own party. Others get even more angry at the "other" party and refocus their support for their original party.
But one reality remains in the minds of most people arriving at this understanding: Neither party has the answers, and neither party is likely to really fix our problems.
More, the system is basically designed so that the party of big government and the party of big business take turns being in charge.
When regular citizens understand the goals of Keynesianism, it is a major shock.
At this point, what is a caring, sincere and committed citizen to do? When you learn that parties are parties are parties, how do you stay involved in governance? And how do you stay positive and optimistic about the future?
To be continued…
***********************************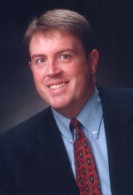 Oliver DeMille is the founder and former president of George Wythe University, a co-founder of the Center for Social Leadership, and a co-creator of TJEd Online.
He is the author of A Thomas Jefferson Education: Teaching a Generation of Leaders for the 21st Century, and The Coming Aristocracy: Education & the Future of Freedom.
Oliver is dedicated to promoting freedom through leadership education. He and his wife Rachel are raising their eight children in Cedar City, Utah.
Connect With Oliver: