This is part 5 of a 5-part article.
Read Part 1 Here
Read Part 2 Here
Read Part 3 Here
Read Part 4 Here
Let's get specific. Either a generation of entrepreneurs will arise or the "Patio Man" lifestyle will end.
Very soon, the following must occur:
Entrepreneurs must figure out how to cover their own retirement and that of their employees and many others so that when we run out of money for social security and other entitlements it just won't matter.
Entrepreneurs must figure out how to compete with the entrepreneurial classes of Brazil, India, and other places with less regulation of small business.
Entrepreneurs must figure out how to rebuild a strong American industrial base to provide the basic foundational economic strengths of society.
Entrepreneurs must figure out how to replace an oil-driven economy with cheaper and hopefully better and cleaner energy alternatives.
Entrepreneurs must figure out how to provide inexpensive and quality fresh water, food, and mobility without cheap oil.
Researchers, experts, professionals, employees and governments do not have the ability to make these things happen. They will be needed to help accomplish these vital needs, but ultimately it will require the skills of entrepreneurs.
These types of changes are the arena of entrepreneurial talents and free enterprise innovations, not of legislative discussions, bureaucratic rules, or expert publications.
Legislatures, bureaucrats, and experts are important to society and are good at certain things, but initiative, innovation, taking major risks, and tenacious ingenuity are not their forte.
As significant as these challenges are, we need the best of the best solving them.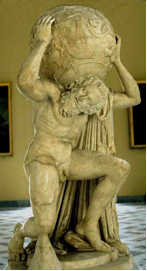 If entrepreneurs accomplish the goals listed above, we will naturally see increased political stability, a well-funded government that can protect against Chinese or other international aggression, and a narrowing gap between the rich and poor.
It will also take a widespread entrepreneurial mindset to figure out how to effectively thwart terrorism without turning the government into a secretive surveillance state, and also help the nation evolve into a less litigious and more productive society.
Government cannot wisely do either of these projects, since it is a central party to both.
And big corporations also have a conflict of interest; they would naturally use both projects to increase their own power at the cost of freedom.
Entrepreneurs are more suited to succeed in these projects than any other group, and to then share their views with the citizenry.
The most critical problems we now face are also our greatest opportunities.
We need more entrepreneurs, and we need entrepreneurs who engage more in social leadership.
Our future now, more than at any time since the founding and pioneering eras, depends on producers.
Hamilton's ideas contributed much to American growth, but it is time for a renewal of the Jeffersonian spirit of independence and initiative—in all of us.
***********************************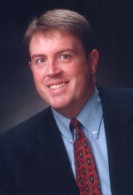 Oliver DeMille is the founder and former president of George Wythe University, a co-founder of the Center for Social Leadership, and a co-creator of TJEd Online.
He is the author of A Thomas Jefferson Education: Teaching a Generation of Leaders for the 21st Century, and The Coming Aristocracy: Education & the Future of Freedom.
Oliver is dedicated to promoting freedom through leadership education. He and his wife Rachel are raising their eight children in Cedar City, Utah.
Connect With Oliver: