Specific Solutions that Only Entrepreneurs Can Provide
This is part 2 of a 5-part article.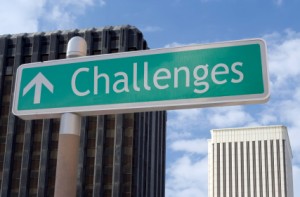 Consider the major problems we are facing.
Most are the natural results of too much reliance on institutional size and power and not enough initiative, innovation, and leadership from "little guys."
Of course, the few who are entrepreneurs do an amazing job against increasing odds.
But a major shift to the Producer Mindset is needed to overcome our current challenges—and more such challenges will continue to arise as long as we stay addicted to big institutions.
Specifically, the major concerns we're facing in the years and decades ahead include the following:
Running out of money for social security and many other entitlements.
The flight of many in the entrepreneurial class to Brazil, India and other places with less regulation of small business.
The wartime economy of China that is built to thrive in times of conflict (and struggles in times of peace).
The end of privacy as government is pressured to oversee everyone and all things in the name of security and protection from terrorism.
The end of America's production base as industry continues to go abroad and we continue to train the world's attorneys instead of more engineers and inventors.
The growing gap between rich and poor in the U.S. and globally.
Also consider the following items that will peak and commence declining in the years immediately ahead, as outlined in the book Peak Everything: Waking Up to a Century of Declines by energy expert Richard Heinburg:
Oil availability and cheap fossil fuels to drive the economy
Fresh water availability per capita
Easy, cheap, quick mobility
Available land in agricultural production
Political stability
Safe, inexpensive food
Only one of these looming challenges (security against possible Chinese aggression) can be effectively solved directly by government as it is now constituted.
And even this could be beyond the government's scope if attacks are not military but cyberwar¹ on, say, America's financial records or utility providers.²
A truly free government emphasizing a free enterprise economy would help against all of these, by empowering entrepreneurial action, wealth, and innovation to meet each challenge.
Heinburg's solution to these problems is "fifty million farmers," which he describes as a drastic increase in the number of small farmers.
Such people, Jefferson predicted long ago, own their own land and bring initiative and tenacity to producing food and also free citizens.
While the problems we face are clearly greater than a mere shift to locavorism will remedy, the heart and mind of the citizen farmer is a good start.
In addition to farmers, we need millions of producers of all kinds applying entrepreneurial talents and skills to overcoming our biggest challenges.
To be continued…
Sources:
From the article entitled, "Good for Some" in the 2/13/10 issue of The Economist: "In January Google suffered a serious attack on its infrastructure, originating in China. On February 2nd Dennis Blair, the White House director of national intelligence, went to a Senate committee to give an annual threat assessment. He used it to give a warning of a large and far-reaching threat. Sophisticated cyber-criminals are stealing sensitive government information every day, Mr. Blair explained, and state agencies often find shadowy presences on their networks—'the hallmark of an unknown adversary intending to do far more than merely demonstrate skill or mock a vulnerability.' An overarching concern is that in a time of crisis network infrastructure might be seriously compromised."
See James Fallows, "Cyber Warriors," The Atlantic, March 2010. See Israel on its Internet Fighting Team in Harper's Index, Harpers Magazine, November 2009.
***********************************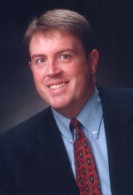 Oliver DeMille is the founder and former president of George Wythe University, a co-founder of the Center for Social Leadership, and a co-creator of TJEd Online.
He is the author of A Thomas Jefferson Education: Teaching a Generation of Leaders for the 21st Century, and The Coming Aristocracy: Education & the Future of Freedom.
Oliver is dedicated to promoting freedom through leadership education. He and his wife Rachel are raising their eight children in Cedar City, Utah.
Connect With Oliver: