This is part 2 of a 7-part article.
Read Part 1 Here
Read Part 2 Here
Read Part 3 Here
Read Part 4 Here
Read Part 5 Here
Read Part 6 Here
Read Part 7 Here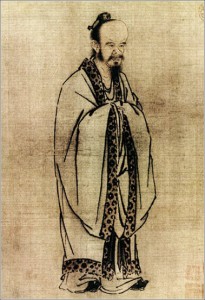 The highest level of value creation comes from prophets, sages, and philosophers.
This category of producers is not limited to the Biblical-type prophets who spoke directly with God, but also includes anyone who teaches true principles. This makes these producers the most important type, because without clearly understood principles all the other types of producers fail.
Indeed, the other producers succeed to the exact extent that they understand and apply true principles.
Prophet-producers include Moses and Paul, who share God's wisdom with us, and also sages like Socrates or Confucius or Bastiat, gurus like Edward Deming or Peter Drucker, philosophers like Buckminster Fuller or Stephen R. Covey, and those who inspire us to serve like Billy Graham or Mother Teresa.
Whether you agree or disagree with these people, their wisdom causes you to think, ponder, consider, and ultimately understand truth. By applying these truths, a person is able to produce.
Even if you just sit and ponder, letting the truths come to your mind through deep thought or hard experience, true principles are still passed to you through spiritual or creative means.
God is the greatest producer in the Universe, and He shares true principles with us so we can also produce. For value to be created, true principles must be applied.
Ironically, because God, prophets, and other wise people often share their wisdom without asking for monetary compensation, sometimes other types of producers discount the value of their contribution.
But make no mistake: revealing and teaching true principles is the highest level of creating value.
Whether we learn principles through inspiration or intuition, or from the lessons gained through hard work and experience, without principles we cannot produce.
Parents and grandparents are among the most important producers, because they teach principles most effectively — or not. When they don't, the whole society suffers.