This is part 1 of a 7-part article.
Read Part 1 Here
Read Part 2 Here
Read Part 3 Here
Read Part 4 Here
Read Part 5 Here
Read Part 6 Here
Read Part 7 Here
In The Coming Aristocracy I speak of "mini-factories," which are individuals, teams, partnerships, or small organizations doing things that have traditionally been handled by large institutions. Successful mini-factories are operated by "producers." This seven-part series describes all types of producers and why they are vital to a free, healthy, and prosperous society.
Introduction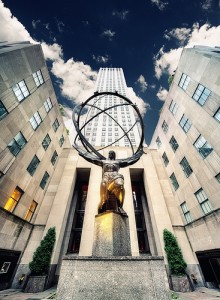 Prosperity and abundance in a society depend on a certain type of person: the producer. Societies with few producers stagnate and decay, while nations with a large number of producers vibrantly grow — in wealth, freedom, power, influence and the pursuit of happiness.
Producers think in abundance rather than scarcity, take initiative instead of waiting for someone else to provide them with opportunity, and faithfully take wise risks instead of fearfully believing that they can't make a difference.
In contrast, non-producers provide very little leadership in society and cause more than a majority of the problems. In history, as Jefferson put it, producers are the most valuable citizens.
Of course, he was speaking directly of farmers, but the principle applies to all those who add significant value to society. Non-producers consume the value that is added to society, but they create little value.
But who are the producers? Fortune 500 executives include themselves in this category, and so do small business owners in their first month of operation. Successful investors call themselves producers, as do unsuccessful day traders who claim that they just "haven't had their lucky break yet."
Clearly, just calling yourself a producer doesn't make you one.
In fact, there are at least five types of producers, and each type is vital to a successful civilization. Each of the five creates incredible value, though the currency of the value is not always identical. Without any of the five types, no society succeeds and grows. When all five are creating sufficient value, no society has ever failed.
Producers are needed — all five kinds of them. These are the following:
Prophets, Sages, Philosophers
Statesmen
Investors
Entrepreneurs
Intrapreneurs
*Special thanks to Les McGuire for this series.
**Image Credit: Phillipp Klinger