The Curve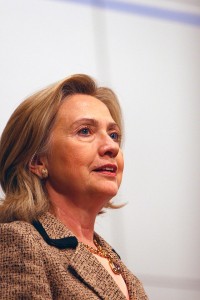 If you follow my articles on a regular basis, you've probably noticed that I seldom write about topics that are in the current news cycle. I usually address such issues a week or more after they stop dominating the nightly news. There is an important reason for this.
The way the television news presents many political topics can be very emotional. This often leaves watchers strongly influenced and emotionally geared up—one way or another.
Instead of jumping into that emotional boiling pot, I prefer to take a more reasoned approach. And waiting a few days or weeks can allow people to absorb the news, think about things, and then take a fresh look at the topic once emotions have calmed a bit. This usually leads to deeper thinking and more wisdom.
The topic of the Hillary Clinton emails is just such an issue. Here's my take on it, and though I think you'll find it quite different than the various news reports on the subject, I believe this view is well worth considering. So, here goes…