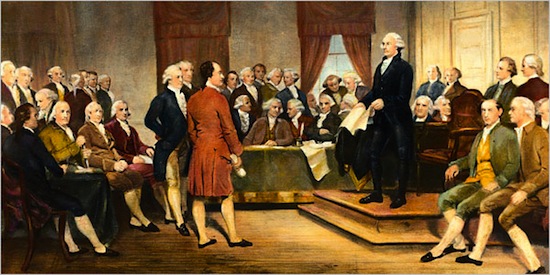 "You frequently mention that free nations have a lot of entrepreneurs," my friend said. "But I've been studying the American Founding era and it turns out that many of the framers were lawyers. Why don't you tell people that a lot more of us should go into law?"
It was a good question, so I nodded my head. "You're right, but there is one big difference between law at the time of the founding and law today. The difference is so big, in fact, that it changes the whole way law and freedom interact.
"Actually, another friend of mine recently sent me a note about the same thing. He had always thought that most of the framers were merchants or farmers, but he was surprised to find out how many of them were lawyers. As much as I've said about the value of entrepreneurs to freedom, I guess I better mention how the legal profession fits."
"I agree," he responded. "If the founders are a good example of a generation that increased freedom, why wouldn't we just emulate them on this?"
"I wish we could," I said. "But it's illegal."
He laughed…but when he noticed that I wasn't laughing he stopped. "You're not joking?"
"No, I'm not. It's illegal be the kind of lawyer that many of the framers were. That's the big difference I was telling you about."
He looked really interested, so I continued.
"Let me ask you a question," I began. "What would happen if you read a bunch of history, legal books, judicial decisions in court cases, and important government documents, and then decided to put a sign on the front of your house with your name, followed by 'Attorney at Law'? You do this without attending law school, just lots of hard study and a good understanding of law and freedom, and you start marketing for clients?"
"Uh, I'd be in trouble," he retorted. "You have to have a license to practice law. Go before the Bar, get state approval, and all that. And you have to graduate from law school in order to do this. I looked into it years ago when I was making career decisions."
"So you have to graduate from a state-approved law school, right?"
"Of course."
"Is that what the framers did to become lawyers?" I asked.
"I'm not sure. Some did, I think. Like Jefferson. Though I remember reading that Patrick Henry took the Bar without law school. Come to think of it, so did Jefferson. He studied law with mentors, but not at an official law school. Same with…well, a lot of the framers. Law schools didn't come until later."
"That's the difference," I said. "In the founding era, depending on the colony, you could read and take the bar, or work as an apprentice, or read under the tutelage of a mentor, or in most of early American history and our Westward expansion a person could just practice law by hanging out a shingle and taking on clients. In our day, you have to graduate from a state approved law school and then get personal state approval in the form of a license. It's a totally different process."
"Are you saying the way we do it now is worse?" he asked.
"That depends on how you are measuring it. A lot of people will say that the type of training students get in modern law schools is much better than when early lawyers just read a lot of books and cases. They'll say that the modern methods turn out much better professionals than the old way ever could.
"And, honestly," I continued, "this argument has merit. But only if the goal is professionalism and maintenance of the legal profession. In the founding era, the goal was different."
"What was it?"
"It was to check the government. Think about it: When law schools have to be approved by the government, and the accreditation agencies for law schools have to be approved by the government, and all licensing for attorneys is overseen by the government, the attorneys are bound — at some level — by the government. The government can take away their licensing and their livelihood at any time, so lawyers are bound to do things in the approved and accepted ways. They can check the government only in ways the government allows.
"You can argue that this is a good system, or not. But it is very different from how the founders saw it. They viewed lawyers as powerful checks on government, as self-made experts who read the law, studied history, poured over court cases and government documents and the writings of the freedom philosophers—and used all this wisdom to keep the government honest. To keep it in its proper role. To keep it in place. Not to impress it or bow to its regulations and authority, but to stop it when needed.
"But if the government licenses lawyers and every step of becoming lawyers, they can't really go around checking the government at every turn. At least not at the same level as if they are truly independent. For example, when Edmund Burke wanted to warn the British Parliament against going to war against the American colonies on March 22, 1775, he told them they should avoid such a war because so many Americans were students of the law."
I then shared Burke's words when he said:
Permit me, Sir, to add another circumstance in our colonies, which contributes no [small] part towards the growth and effect of this untractable spirit. I mean their education. In no country perhaps in the world is the law so general a study…[A]ll who read, and most do read, endeavor to obtain some smattering in that science. I have been told by many an eminent bookseller, that in no branch of his business, after tracts of popular devotion, were so many books as those on the law exported…The colonists have now fallen into the way of printing them for their own use. I hear that they have sold nearly as many of Blackstone's Commentaries in America as in England…This study renders men acute, inquisitive, dexterous, prompt in attack, ready in defense, full of resources…They [foresee] misgovernment at a distance; and snuff the approach of tyranny in every tainted breeze.
I sighed.
"The founding era had truly independent lawyers who owed nothing to government. And many American citizens read and became lawyers, not through official law schools like today, but as checks on government. That's a whole different system. Citizens were the best checks, if they truly knew the law, because that's where the lawyers of the era came from."
My friend was nodding, so I added, "In fact, the same is true of teachers. In the founding era, teachers were hardly ever required to be certified or licensed like they are today. They just studied, read, and started tutoring and teaching. Those who were really good naturally attracted more students—same with lawyers attracting clients.
Again, today, certified teachers really work for and answer to the state—the entity that certifies them – and in most cases, pays their salaries. Independent teachers who just read and start teaching are more suited to be good checks on government, not its outreach program.
"The same can be true of any government licensing, such as psychiatric experts. Those who are licensed go to court and give their expert opinions, but people usually don't take note that these experts can only make a living if they stay licensed. They must comply with state needs, trends and whims. They aren't independent experts, they are naturally prone to support the government—at least more than they need to be real checks on it. If they don't, they risk their licensure.
"Of course, if you ask many attorneys, certified teachers, psychiatric experts or others in this position, they'll often assure you that this isn't the case. But how can it not be? In any other setting this would be a clear conflict of interest. They're dependent on the government, given their standing by government, and trained according to government-approved curriculum; this potentially weighs in every situation.
"They may feel that this isn't full government control, because they can work within the system to fight for various views, and this is true. But it still amounts to a de facto conflict of interest, and it certainly doesn't promote checks on government abuse the way a non-licensed system used to do.
"So to say that the American Founders had a lot of lawyers is to say that there were a lot of regular people checking the government, while to say that we have a lot of lawyers today is to say we have lots of professionals at least somewhat beholden to the government. The same applies to certified teachers and any others licensed by government.
"If society wants lots of licensing, then that's what we'll get. But let's not believe that it creates checks on government abuse. If anything, it does the opposite. When Tocqueville said in Democracy in America that as the lawyers go, so goes America, it was too true! When lawyers were a clear, independent, unregulated check on government, the government was much smaller and more frequently checked. Today, when lawyers and credentialed teachers and many others are beholden to government for their continued licensing, there are fewer checks. Still some, but fewer.
"Of course, some of the lawyers, teachers and others still follow the old route—they are licensed, yes, but they read deeply, think about freedom and are a credit to their professions in the way they stand up for what is right. But the system is still very different, and anyone who cares about freedom should clearly understand the differences."
"This all makes me want to be a lawyer," my friend said. "To get licensed and use my law school education to really fight even more for freedom."
"Bravo," I replied. "I know a number of lawyers and teachers and others who do the same. I think they are courageous and vital freedom fighters. I also believe that we need a lot of similar leaders in the non-licensed areas, like entrepreneurship, the arts, private school teaching, and so on. If everyone does his or her best in his/her chosen life purpose, that's where we'll get the best results as a society.
"But," I paused, "this assumes that nobody's best life purpose is to work daily to reduce freedom. That would be a tragedy, and I don't believe this is where anyone should dedicate his or her life. Sadly, sometimes people don't realize this is what they're doing. We should all take stock of how our daily work is impacting freedom—no matter our profession, career field, job, or work."
"If we're hurting freedom, even just because that's what our career tends to do, we have to change something," he concluded. Then he paused, pondered, and added, "To sum up, I guess the founders were all a little bit lawyer, a little bit entrepreneur, and a little bit leader."
"They even had a word for this," I agreed. "Several words, in fact. Citizen. Voter. Elector. Constituent. American. All of these used to mean you were a little bit lawyer, a little bit entrepreneur, a little bit leader. You're right."
He smiled as he nodded. Then he said slowly, "That's what we need today."
*******************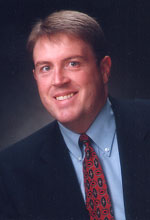 Oliver DeMille is the New York Times, Wall Street Journal and USA Today bestselling co-author of LeaderShift: A Call for Americans to Finally Stand Up and Lead, the co-founder of the Center for Social Leadership, and a co-creator of TJEd.
Among many other works, he is the author of A Thomas Jefferson Education: Teaching a Generation of Leaders for the 21st Century, The Coming Aristocracy, and FreedomShift: 3 Choices to Reclaim America's Destiny.
Oliver is dedicated to promoting freedom through leadership education. He and his wife Rachel are raising their eight children in Cedar City, Utah.