In 1961 the great legal scholar Bruno Leoni, writing about freedom in modern times, said:
"It seems to be the destiny of individual freedom at the present time to be defended mainly be economists rather than by lawyers or political scientists."
Why? Leoni's answer was intriguing:
"As far as lawyers are concerned, perhaps the reason is that they are in some way forced to speak on the basis of their professional knowledge and therefore in terms of contemporary law."
As a result, since modern law is too often in the business of reducing freedom rather than supporting it, most of today's attorneys have become experts on the opposite of freedom.
How They Speak
As Lord Bacon would have said, "They speak as if they were bound." Over fifty years later, the same is true of nearly all today's economists, teachers and professors. Sad.
The modern intelligentsia has become a body of experts on force. Their expertise is usually focused on how to reduce freedom — though few use these specific words to describe their careers.
Leoni continued:
"Political scientists, on the other hand, often to appear to be inclined to think of politics as a sort of technique, comparable, say, to engineering, which involves the idea that people should be dealt with by political scientists approximately in the same way as machines or factories are dealt with by engineers.

"The engineering idea of political science has, in fact, little, if anything, in common with the cause of individual freedom" just as "the contemporary legal systems to which [attorneys are now] bound seem to leave an ever-shrinking area to individual freedom."
Leoni's words cut right to the heart of the matter.
When I was in college in the late 1980s, I heard a speaker tell a group of young student leaders how to influence society. I don't remember his exact words, but his meaning was clear:
"If you want to make the nation and world more committed to liberal ideals, become a journalist, professor, teacher, or attorney. If you want to promote conservative goals in society, go to business school and become an executive."
It was a shallow, but prophetic, suggestion. In the three decades since, his recommendation has proven accurate for two whole generations, and today it is part of the rising generation's culture.
Pushing the Wrong Direction
But what profession(s), if any, stand today for individual freedom? The economists have mostly gone the direction of law — bound too often by their profession's expertise in how to reduce freedom.
The days when Leoni spoke on the same podium with Milton Friedman and Friedrich Hayek are long gone.
Likewise gone to the dustbin of history is the era when many business executives advanced the cause of liberty as one of their main goals. Now the drive is to survive in the global economy, usually by expanding one's company outside of North America and Europe.
This is the overarching focus of most boards and executives.
The economy now rewards growth, not promotion of freedom — just like the professions tend to promote young people who support the push for more institutional controls and power, not more liberty for the masses.
As the divide between the rich and the rest widens, the pressure to impress the Establishment grows. Youthful ideals (such as freedom) are the last thing on today's executive agenda.
The Factory Model
In the midst of the Charter School movement of the mid-1990s, I spoke on the same stage as a courageous woman who had founded a successful East Coast inner city Charter high school. In a moment together in the Green Room, I asked her how long she thought she could keep teaching the principles of freedom in her cutting-edge school.
She replied that, given the pace of intrusive government regulation over Charter schools (and schools in general), she thought she had 5-10 years before she would have to reject state funds and turn the school private.
Today, more than 15 years later, the school has grown into a lucrative business, regulation has shut down the original curriculum and replaced it with one practically identical to the public schools in the same city, and this lady still runs her Charter school.
But where her school once stood for freedom against the mediocrity of the public conveyor belt, it has now joined the factory model.
And she is now "respectable," not an educational reformer or freedom thought leader any more, but just another of the city's high school principals — professionally reined in, committed to "the system."
She has even stopped teaching the freedom classics that convinced her to start the Charter school in the first place.
This professional caving in to institutional pressure is what Leoni lamented in 1961 about his beloved profession of law. But today it is much more widespread.
The "civilizing decline and fall of the professions" is nearly complete. Now most (not all) lawyers, teachers, professors, economists, journalists and executives fight for the same side — big institutions, the Wall Street-White House nexus, the Ivy League-Federal Government connection, the Boston/New York City/Washington D.C. corridor, the big business/big government power elite.
In short, the Establishment.
In all this, who will stand against elite rule?
Who will stand for freedom?
Unheeded Messages
Leoni's book, Freedom and the Law, a fantastic classic, was written in an attempt to convince the legal profession to take a stand for liberty, not slip into the easier current of seeking benefits from big government.
Leoni predicted that his outcry would fail to convince enough people to turn down such lucrative promises, but he felt he had to try anyway.
Freedom was worth it.
Leoni made it clear that every loss of freedom is an increase in constraint, and constraint by government is always autocratic. No exceptions. Therefore, every minor decrease of freedom is an attack on the very roots of liberty.
In a sense, Leoni did the same thing Virgil tried to do centuries ago when he saw Rome falling. Virgil warned that a loss of individual freedom here and there would trigger a loss of freedom for everyone in the nation. But he was basically ignored.
In fact, his great work on this topic, entitled Georgics, is still hardly even read or studied today.
Sadly, the message of warning about losing freedom seems forever destined to go unheeded — until it is lost, at which point people get very interested in the topic.
Leoni's view of freedom takes us back to the basics. He argued that freedom is ultimately nothing more than the Golden Rule, the idea that we should only do unto others what we would be happy having them do to us. To the extent that this is followed in a society, it is genuinely free.
To the level it is ignored, for whatever reason (private or governmental), freedom declines.
Important Questions
To understand freedom, using this definition, just ask yourself: "Who would I give the power to make all my decisions for me?"
Your answer tells where you stand for freedom. If you say, "nobody," or "God, and nobody else," you are adamantly a supporter of freedom. If you say "the government," you are adamantly against freedom. If you say, "my employer, and government, and local committees and boards," you are choosing socialism.
Note that the question was who would you give the power to make ALL your decisions, not some of them, or a few of them, or certain decisions, or even a lot of them. All of them. The answer tells you where you stand on the freedom question.
Leoni expands this one question into several:
How do you want to be treated?
Are you willing to treat others the way you want to be treated?
Are you willing to voluntarily sacrifice to create and maintain a society where everyone is treated this way?
Who will rule in such a society, who will choose these rulers, and how can these rulers be kept from using their power to treat people in wrong ways?
Why do you allow society and rulers to treat you and others in wrong ways?
What are you doing to ensure that everyone is treated the right way?
These are the questions of freedom.
What are your answers?
*******************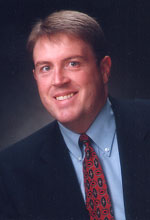 Oliver DeMille is the New York Times, Wall Street Journal and USA Today bestselling co-author of LeaderShift: A Call for Americans to Finally Stand Up and Lead, the co-founder of the Center for Social Leadership, and a co-creator of TJEd.
Among many other works, he is the author of A Thomas Jefferson Education: Teaching a Generation of Leaders for the 21st Century, The Coming Aristocracy, and FreedomShift: 3 Choices to Reclaim America's Destiny.
Oliver is dedicated to promoting freedom through leadership education. He and his wife Rachel are raising their eight children in Cedar City, Utah.