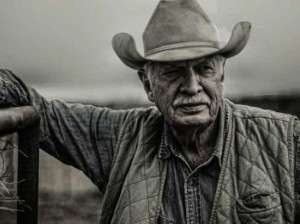 The more I watch the news, the more I wish we had more farmers in modern America. I grew up in a small town, and when I was a boy there were lots of farmers still left in the county.
The town was small enough that I knew, at least by face and name, pretty much every man and woman — and I noticed something different about farmers. They didn't accept the "official line" on anything, and they never tried to impress or fit in. They seemed secure in who they were, not worried about whether they were popular or not. This gave them immense strength.
For example, one day while walking to school, I noticed water spouting high into the air from a broken fire hydrant. A local grocer I knew pulled over, watched it with me and a few other kids, and then said, "I'll call the city office and tell them to come fix it."
We all kept walking to school — crisis averted. Later in life, while traveling in a big U.S. city, I noticed a similar spouting hydrant. This time people just walked around it and kept going, as if they had never really noticed it. "No calls to city hall here," I remember thinking.
But the really amazing thing happened back in my hometown the same day I saw the leak. I'm not sure whether the grocer ever called the city office, but on my way home from school the hydrant was still spraying water. It was hot, so my friends and I cooled off in the free entertainment provided by the leak. In a town this small, this provided high adventure.
While we were there, an old farmer pulled up in an old pickup truck. He got out, looked over the leak, then went and puttered around in the back of his truck. He returned with several tools, and twenty minutes later the leak was fixed. The man walked back to his truck, and I asked him if the city sent him.
I'll never forget the truly shocked look on his face. "No," he said. "I was just driving by. The hydrant was broke, so I fixed it." Then he got in his truck and drove away.
I hauled hay a few times for this farmer, earning some spending money during high school. Neither of us ever mentioned the incident again. It was as normal as sunrise. The hydrant was broken, so the man fixed it. He didn't work for the city. But he lived there — and a broken hydrant needs fixing.
At least, that's the logic for a farmer. In many modern cities today, he'd probably be issued a ticket and have to pay a fine.
That's modern America. When we don't encourage initiative and innovation, we naturally get less of them. When we punish self-starting entrepreneurialism, jobs go overseas. When we reward "leaving solutions to the government," we get fewer solutions. No wonder we're in decline while China and Brazil, among other places, are on the rise.
I once told this story to a group of students, and two of them later served as interns at a state legislature. On the last day of the session, they sat in the seats high above the legislative chamber, reading through the session program and circling the names of the legislators who had become their heroes.
They said something like, "These were the leaders who never, ever caved in on principle, who always stood firm for what they believed — never playing politics or trying to fit in, just doing their level best to serve the people who had elected them."
After they finished, they noticed something very interesting. Next to the picture and name of every legislator was their profession — teacher, accountant, attorney, businessman, etc. Every single one of the legislators they had circled was a farmer.
The two young interns were duly impressed. They remembered my story about farmers and fire hydrants, and they shared their experience.
Not every American can be a farmer. But every citizen can be an American — one who thinks independently, takes action when it is needed, and always takes a stand for the right.
Washington will get some things right and some wrong in the years ahead, but the future of America doesn't depend on Washington. It depends on regular people: will they think independently, will they spend their lives trying to fit in, or in standing up for what is right?
Standing up for the right things isn't always popular. But people who do it anyway are the only ones who keep a nation free. So, sometimes I ask myself a very important question: Are you really an American? Really?
That old farmer was. If you are too, prove it.
*******************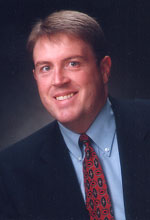 Oliver DeMille is the New York Times, Wall Street Journal and USA Today bestselling co-author of LeaderShift: A Call for Americans to Finally Stand Up and Lead, the co-founder of the Center for Social Leadership, and a co-creator of TJEd.
Among many other works, he is the author of A Thomas Jefferson Education: Teaching a Generation of Leaders for the 21st Century, The Coming Aristocracy, and FreedomShift: 3 Choices to Reclaim America's Destiny.
Oliver is dedicated to promoting freedom through leadership education. He and his wife Rachel are raising their eight children in Cedar City, Utah.