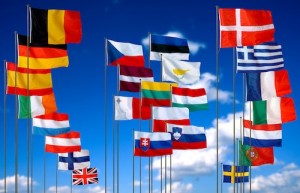 There are two kinds of laws, one good and the other bad.
The first kind includes only laws that protect inalienable rights. Such laws are necessary to maintain freedom in any society. This kind of law is called Fundamental Law.
Societies without good Fundamental Law fail to grow and succeed, because the basic inalienable rights of the people aren't protected. In such societies, there is little liberty and even less justice.
The second type of law is Selfish Law. This includes any law that doesn't specifically and effectively protect inalienable rights. Through history, there have been two main reasons for Selfish Laws:
Dictators, tyrants, aristocratic or elitist ruling classes pass Selfish Laws that give them power over other people. They analyze ways that a law could increase their authority, and they establish or support such laws.
Politicians promote Selfish Laws of many varieties to try to impress people and thereby advance their political careers. Many bureaucrats and professionals join in this "game" in order to promote their own career advancement. Such people look around for laws that might be popular and then sponsor or support such laws for their own self-promotion.
Clearly Selfish Laws are the result of political selfishness. Those who promote Selfish Type A laws usually succeed by promising the wealthy, powerful and elite classes that such laws will increase their class power over the masses.
Likewise, the sponsors of Selfish Type B laws promise the masses that such laws will give them special benefits, money, programs or other helps — paid for with money taken from the rich.
Thus Selfish Laws only succeed when large groups of people buy into the selfish promises.
To cut to the essence of human history, there are really only three kinds of nations.
Free Nations have a government that protects inalienable rights such as life, liberty, property, and the pursuit of happiness (as long as this pursuit doesn't violate the inalienable rights of anyone else).
Dictatorial Nations allow a few rulers to selfishly control the lives of everyone else.
Socialistic Nations allow the masses to promote an elite class of politicians, bureaucrats, and professional experts who leave the masses partially free but consistently increase their power over people's lives through consistently increasing the number of Selfish Laws regulating all people.
The difference between these three types of societies is simple, not complex:
Free Nations only adopt Fundamental Laws that protect inalienable rights. They leave everything else up to the free enterprise of the masses. As a result, they are also the freest nations with prosperity and opportunity widespread among all.
Dictatorial Nations keep and increase the power of a few rulers by passing and enforcing lots of Selfish Laws. They keep increasing their power until some other nation or an uprising of their own people stops them.
Socialistic Nations expand the power and wealth of an elite class (they often call themselves a vanguard or a meritocracy) by consistently passing more and more Selfish Laws that allow politicians, bureaucrats and some professionals to advance their careers by promising to pass even more Selfish Laws.
They keep increasing the number of Selfish Laws until their national economy can't compete with other nations, then they slowly become bankrupt and the nation declines. It then either returns to the principles of Free Nations, or it collapses and is taken over by other nations.
American history can be summarized as:
the break from Dictatorial Law in the Revolutionary War, followed by
the establishment of Free Law in the Constitution, and then
the gradual adoption of Socialistic Law.
In our time, we are increasingly operating like a Socialistic Nation.
Two possibilities are ahead. We can realize our current decline and respond by cutting away all Selfish Laws and returning to a nation where all laws protect inalienable rights and there are no Selfish Laws that don't protect inalienable rights, or we can decline and the United States will collapse as a governing entity.
One of these will happen.
We, the regular people, get to choose which — by our action, or by our inaction.
The first step is simple. We must accept the truth: Every law, at every level of government, that doesn't directly and effectively protect the inalienable rights of all people, is a Selfish Law that must be abolished.
If we understand this, and fix our laws accordingly, we will flourish as a nation. If not, we'll decline.
Period.
*******************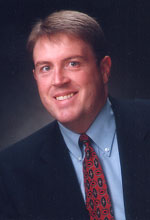 Oliver DeMille is the New York Times, Wall Street Journal and USA Today bestselling co-author of LeaderShift: A Call for Americans to Finally Stand Up and Lead, the co-founder of the Center for Social Leadership, and a co-creator of TJEd.
Among many other works, he is the author of A Thomas Jefferson Education: Teaching a Generation of Leaders for the 21st Century, The Coming Aristocracy, and FreedomShift: 3 Choices to Reclaim America's Destiny.
Oliver is dedicated to promoting freedom through leadership education. He and his wife Rachel are raising their eight children in Cedar City, Utah.