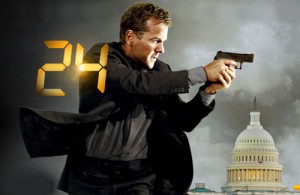 It's one of the main plots in Hollywood movies and popular TV dramas. The government knows some secret information, but won't share it because it might cause panic in the regular people.
This is the justification for modern government secrecy, spying on its people, and even torture. In the name of security, apparently everything is okay for the government.
This plot (don't tell the people, they'll panic!) is repeated over and over, always with the assumption that the regular people can't handle the truth.
"You regular people need government officials to protect you, bear the burdens of danger in secret, and never tell you when there are real dangers," goes this argument.
One problem with this view is that it is downright false. Another problem is that this view is dangerous. In the American founding, the colonists won because the people were informed. Period.
The people knew the challenges, the dangers, and so they took action when it was needed. Today's government secrecy is the opposite of Paul Revere's attempt to wake everyone up — the more who knew of Britain's secret attack, the better.
Someone might say, "But the technology of their day was so different than ours. Nowadays the government has to be secret."
The truth is that the real difference between the founders' day and ours is that the American government trusted its people, even with vital and secret information.
Today's government doesn't trust its people at the same level. If it did, it would just openly tell the truth.
Of course, the exception to this is military operations before they happen — where secrecy is truly necessary. The rest of it is just an excuse, a convenient way for government to keep more power over its people.
Through history, the rule is clear: 1) monarchies, dictatorships, tyrannies, communist and socialist nations keep secrets from their people, 2) free democracies and republics do not.
Period. End of story.
If our government lies and keeps secrets (beyond military plans), it isn't operating as a free democracy or republic.
There are no exceptions in history. None.
The very idea that the government and its officials can handle danger better than the people is an admission of elitism. Modern technology makes it easier for the regular people to understand dangers and prepare, not harder.
Jefferson believed the citizens could handle challenges just as well as any government official. This is still true today.
When it came out that our government was spying on us, that the NSA was collecting illegal information and that people would panic if they knew the government's secrets, the official government response was that they only gathered the information, that it wasn't illegally obtained or examined in a way that hurts freedom.
This week it came out that the government has actually obtained thousands, yes thousands, of illegal pieces of information.
An article in The New York Times by Daniel Heller-Roazen noted:
"Rulers have long kept certain powers hidden from their subjects. But this summer's disclosures concerning the surveillance practices of the National Security Agency have made it clear that today's freedom of expression comes at the price of a new power: the state's ability to burrow ever deeper, by technological means, into the private language of ordinary citizens.

"Not only has our government concealed this power, but it also plans to prosecute the man who had the courage to reveal it. Critics are viewed as 'nihilists, anarchists, activists, Lulzsec, Anonymous, twentysomethings who haven't talked to the opposite sex in five or six years,' in the words of Michael V. Hayden, a former N.S.A. and C.I.A. director."
Really? No regular, normal citizens who care about our nation are critical of spying by the government? How convenient this must be for government officials.
The Washington Post reported:
"The National Security Agency has broken privacy rules or overstepped its legal authority thousands of times each year since Congress granted the agency broad new powers in 2008, according to an internal audit and other top secret documents."
That's "thousands." Not a typo.
The report continued:
"Most of the infractions involve unauthorized surveillance of Americans or foreign intelligence targets in the United States. They range from significant violations of law to typographical errors that result in unintended interception of U.S. emails and telephone calls.

"The documents, provided earlier this summer to The Washington Post by former NSA contractor Edward Snowden, include a level of detail and analysis that is not routinely shared with Congress or the special court that oversees surveillance. In one of the documents, agency personnel are instructed to remove details and substitute more generic language in reports to the Justice Department and the Office of the Director of National Intelligence."
So, government officials are illegally spying on the American people thousands of times, but it's okay according to one official because the only people who care are nerds and misfits? And the government's response is to vilify and prosecute the person who leaked this illegal behavior?
In truth, if Snowden had kept this illegal behavior secret, wouldn't he have been breaking the law by conspiring to keep it secret?
Freedom MEANS the people knowing the dangers, challenges and secrets and influencing how their leaders respond. Without this, we aren't free at all.
History has also proven that a government that keeps secrets from its people has secrets to hide. And such a government is always secretly working to reduce the freedom of its people. That's where we are right now.
If we don't have an open government, we don't have a free government either. The two are indivisible.
The people won't panic if they understand the truth of what's really going on. Oh, they might withdraw money from a bank or buy gold, bullets, or food storage — but that's just the wise action of good citizens. Why doesn't the government want them to be wise in caring for themselves?
Unless the government doesn't really want us to be free.
When the regular people really understand what is happening — because the government stops hiding things and starts telling the truth — they'll do what Americans have done for generations. They'll take stock, shake their heads in frustration, and then take action to fix things. Their votes will change.
This is what the government is actually afraid of. But it is exactly what is needed to fix America right now. The people would fix it, and rather quickly, if they had all the information. They'd change the government, they'd change the economy, they'd fix the problems.
This would put many current politicians and officials out of their jobs — another vital step to really fixing our nation.
The people deserve to know all secret information (except military operations before they happen). If they did, they'd put things right.
Washington is deeply afraid to let this happen.
*******************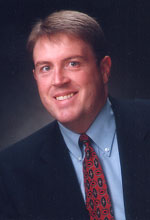 Oliver DeMille is the New York Times, Wall Street Journal and USA Today bestselling co-author of LeaderShift: A Call for Americans to Finally Stand Up and Lead, the co-founder of the Center for Social Leadership, and a co-creator of TJEd.
Among many other works, he is the author of A Thomas Jefferson Education: Teaching a Generation of Leaders for the 21st Century, The Coming Aristocracy, and FreedomShift: 3 Choices to Reclaim America's Destiny.
Oliver is dedicated to promoting freedom through leadership education. He and his wife Rachel are raising their eight children in Cedar City, Utah.