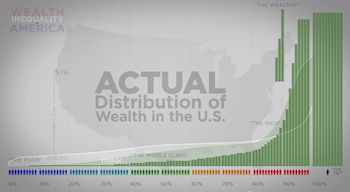 In the past year there has been an amazing rash of articles on the increase of aristocratic attitudes in American society and culture.
For example, school admissions are struggling with the sense of entitlement many families and other groups now feel, and major theme parks like Disney and Universal Studios have responded to affluent ticket purchasers who want to pay more in order to avoid long lines and get better food.
The gap between first class and coach airline tickets is increasing, both in terms of price and the benefits. There are many other examples.
As Orrin Woodward and I wrote in our book LeaderShift, the gap between the top 1 percent of wealthy people and the rest of us is increasing drastically, and the gap between the 1 percent and the .1 percent is widening even more rapidly.
The super-rich are getting richer, and the poor are getting poorer.
The middle class is getting poorer as well. In fact, the standard of living in the United States stayed almost the same between 1955 and 2005, but only because most households sent two adults to work instead of just one breadwinner.
In other words, we maintained the standard of living by doing more than twice the work. And this standard of living has decreased for almost everyone since 2008.
With such a divide, perhaps it isn't surprising that many youth now see success as achieving celebrity status. One of the most significant current trends is that many young people consider winning on a reality TV show or the lottery a legitimate career choice.
A popular song expresses the widespread sentiment, "I wanna be a billionaire, so stinkin' bad…" The tune says nothing about hard work, entrepreneurial risk, or finding innovative means to serve society in a way that will bring great wealth–in the tradition of Andrew Carnegie or Steve Jobs. Instead, a lot of modern youth want fast celebrity, and see it as the highest goal.
Years ago I was in a group of speakers after a large political event, and when our hosts took us to a restaurant and tried to use the celebrity of a visiting political official to move our group to the front of the long line, a lot of people grumbled and the politician finally begged to go to the back of line and wait our turn–he didn't want to anger the crowd.
I recently saw the scenario repeated with a totally different group of people, and the twenty- and thirty-somethings in the line didn't say a negative word. "Who's the celeb?" one woman asked. Everyone else in the long line shrugged and went back to texting on their phones.
Not a single person seemed concerned that the entourage just walked past them to the front of the line. Today's young adults are accustomed to "celebrities" getting special treatment. It's just part of the landscape for them, apparently not even worth a dirty look in the direction of those cutting in line.
The Problem: Class Inequality
Welcome to the rising aristocracy. Young people today send an email directly to their CEO or company President, and in many cases get an almost immediate personal response, but they're fine with those who have more power, money, or status being treated differently.
While today's teens and twenty-somethings are nearly all delightfully democratic on issues of race and gender, the one exception is class.
Those with more celebrity are expected to receive special benefits. "All men and women are created equal," says the new mantra, "except, of course, celebrities and others who are rich, powerful, or famous."
This is a glimpse of American culture in decades to come. In my book, The Coming Aristocracy, I predicted this rising reality in the United States, and I warned that an aristocratic society is actually significantly less free than socialism.
Indeed, we may have won the Cold War against socialism only to see a return to European-style class dominance in North America.
If we are going to be ruled by elites, then freedom, prosperity and opportunity will drastically decrease for most people. And through history, aristocratic nations have been even more oppressive than socialistic societies.
This is hard for many moderns to believe, because we have recent experience with the dangers of socialism and not so much with aristocracy.
But history is clear: socialism is bad, and communism is terrible, but through history the worst system has been aristocracy — and note that aristocracies always eventually turn into dictatorships. Today the shift toward aristocracy is very real.
Like the proverbial frogs in a kettle, we are headed in this direction, whether we notice it or not. The fundamental problem is that, in contrast to racism or gender dominance in society, there is no obvious group that feels the need to stand up against the rise of aristocratic values.
In fact, the people most likely to stop aristocracy, members of the middle class, usually get sucked into the vortex of just trying to move up into the upper classes.
This bears close scrutiny by anyone who cares about freedom. An aristocracy is coming, and its supporters are making huge progress with each passing year. And it bears repeating: Aristocracy is even worse than socialism.
This is perhaps the most dangerous current threat to modern freedom, but few people are doing anything about it.
The Solution: Entrepreneurship
Actually, the most effective way to slow (or better still reverse) this trend is for a lot more people to become successful entrepreneurs.
A nation of independent business owners and leaders is the best protection against the abuses of aristocratic rule by elites.
As far as the future of freedom is concerned, one of the most important things we can teach the rising generations of youth is the desirability of building their lives around entrepreneurship.
Sadly, most people over thirty aren't sure how to promote entrepreneurship. After all, we grew up in the age of employeeship, where our parents and teachers assured us that getting a good job and moving up the career ladder was the path of success for most people.
Times have changed now, and many of today's youth will need to be successful entrepreneurs.
Hardly anyone who isn't entrepreneurial in the decades ahead will maintain or improve upon the current American standard of living — much less have meaningful and independent influence in their communities and society at large.
The first problem arises when our young people realize that times are different, that entrepreneurship is the new reality, but are thwarted by parents and older siblings who still believe that getting a job is the way to succeed.
Even when parents understand that we live in a new economic reality, the second problem occurs when parents and mentors have no idea how to counsel young people about entrepreneurship.
That's our current roadblock.
To help, here's a quick guide to promoting entrepreneurship:
1. Start a Business
The downside to this is that the costs to begin can be high and the learning curve of success can be steep. Still, there are huge benefits to building a business.
Two excellent books to read are The E-Myth Revisited by Michael Gerber and Cashflow Quadrant by Robert Kiyosaki.
Today's youth do best with building a business when they focus on their areas of interest and passion–their life mission–and find ways to make it profitable and truly serve people at the same time. Steve Jobs recommended focusing your daily work on something you really love.
2. Buy a Business.
Buying a business or a franchise can really help young people because many of the details, branding, legalities, etc. are already worked out. Franchises can be expensive, and often struggle without the right kind of leadership, but they can also bring a significant financial return.
It is important to study the details and get wise professional and experienced counsel before buying a business.
3. Join a Business.
Network marketing is usually easy to join, and it can teach young people a lot about leadership, management, sales and people skills.
Some people really dislike network marketing, but I have promoted if for many years as a great way to get involved in entrepreneurship and learn leadership skills.
Young people often do best when they join a business because they love the product, like Young Living or doTERRA essential oils, or health products from companies like Isogenix or MonaVie. There are a number of other network companies.
One business I really love is the LIFE Leadership company, because its products are leadership and freedom books, materials and training. I know many of the leaders of this company and I have co-authored a book with the founder (Orrin Woodward) and gotten to know their company culture up close.
I think this is one of the most exciting companies of our time because it is directly teaching people about freedom, and I have recommended it to a number of people who want to become successful entrepreneurs.
While I am a customer of several of them, I am not a member of any of these businesses (though I really like the ones I've listed here), and for years I have recommended network marketing entrepreneurship to a lot of people.
And in the current economy, network marketing is becoming an even more desirable opportunity for minimal-capital good-return entrepreneurship.
4. Help a Business.
One way to learn how to entrepreneur is to volunteer to work with a start-up or small company and learn as you work. Often this can turn into a paid position if your work is good, but even if you remain a volunteer you can learn a great deal from just showing up and helping out.
This is sometimes called an internship, but in the current environment real entrepreneurs are often less formal and more concerned with your work than your title.
Encouraging young people to get out and work, even as volunteers, is often a great way to get them out of their parent's basement and doing something important. It can teach them a lot, in many cases more than spending the same time in class or at home.
Nearly every community has entrepreneurial businesses that are willing to put a motivated volunteer to work, and this kind of service can be a great way to get started.
5. Study Business.
Another great way to promote entrepreneurship is to go to a bookstore and skim all the books in the Business section, pick out a few books that intrigue you, and buy them. Then take them home and read them. Plan to spend at least two hours or more at the bookstore, and really look through their Business books.
Ideally, take the young person you are helping learn about entrepreneurship with you to do the same. Your investment in buying him or her a few books could go a long way–especially if you get books he is really interested in reading. Or buy the books he likes and read them yourself.
If possible, discuss what you are learning with your young protégé. This will teach both of you a great deal about entrepreneurship. Even if you are already an experienced entrepreneur, you'll be amazed at how much you can learn from this little project.
Once you are reading the books, you'll naturally have a lot of ideas about becoming an entrepreneur–and helping youth do the same. Oh, by the way, if you choose any of the options above (Start, Buy, Join, or Help a Business) you'll still want to do this reading project. It will make all the difference in your success–for you or the young people you are helping.
As part of your study, I also encourage you to take advantage of the various classes we offer through the Center for Social Leadership on freedom, entrepreneurship, and leadership.
How to Save America
In short, there are many ways to get involved in entrepreneurship and promote it with today's young people. As I said above, the future of freedom literally depends on whether or not entrepreneurship spreads in the years ahead.
If it doesn't, an aristocracy is coming to America. It has already moved in and set up shop, and right now it is rapidly expanding its influence.
The history of aristocracy in the world shows that this is one of the worst things that could happen to this nation.
Only a rebirth of American entrepreneurial innovation will create another century of American freedom.
*******************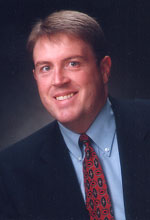 Oliver DeMille is the New York Times, Wall Street Journal and USA Today bestselling co-author of LeaderShift: A Call for Americans to Finally Stand Up and Lead, the co-founder of the Center for Social Leadership, and a co-creator of TJEd.
Among many other works, he is the author of A Thomas Jefferson Education: Teaching a Generation of Leaders for the 21st Century, The Coming Aristocracy, and FreedomShift: 3 Choices to Reclaim America's Destiny.
Oliver is dedicated to promoting freedom through leadership education. He and his wife Rachel are raising their eight children in Cedar City, Utah.