I am really angry. Upset. Surprised. Shocked.
Mainly angry.
I have been studying history, freedom, and current events for well over two decades now, and I don't think I've ever been this upset.
I've built several businesses, taught thousands of people the classics of liberty and free enterprise, written a number of books, researched and given hundreds of speeches, built a twenty-four year marriage, raised a family of eight children, faced major health challenges.
In all that time I can't remember ever being this angry.
My wife walked in, saw tears running down my cheeks, and asked, "What's wrong?"
"I'm so angry I just can't stop the tears," I told her.
She looked at me strangely. "This is new," she said softly.
"I mean, what kind of America are we living in today?" I asked her.
Then we talked. I slowed down, took a breath, and told her what happened. Here's how it went:
I read an op-ed from the New York Times ("Bill Schools Barry on Syria," June 15, 2013), which characterized the majority of the American people's view of the government spying scandal as: "Spy on me."
Individuals care when the government spies on them and uses it against them personally, but most Americans don't care that the government spies on everyone.
Some feel that spying is okay if it helps national security, and many have just become cynical: "Of course the government spies on all of us," is the new common response. "We've known that for years."
"Whatever," they say as they shrug their shoulders.
This is the very definition of apathy, and such indifference always comes toward the end of the historical pattern nations follow when they lose their freedom.
Maybe people are so tired of fighting for the 2nd Amendment that they just don't have the energy to stand up against the Obama Administration's attacks on the 1st, 4th, 5th, 8th, 9th and 10th Amendments.
In case anyone is counting, that's seven of the ten Bills of Rights under direct attack — from the U.S. Government, the most highly-funded, most humanly powerful entity on earth.
For that matter, the Bush Administration started the attacks on Amendments 1, 4, 5, and 8, and the spying as well, so the momentum against freedom is growing.
If the majority of Americans don't care that our government spies on us, then they don't care if it unjustly arrests, tortures and imprisons citizens. And if we don't care about these things, we don't care about freedom.
That's where we are as a nation.
Freedom is hanging by a thread.
Unless something changes, something big, we will soon lose our freedoms for good.
"It can't happen here," someone is sure to say.
But it always happens. It has happened in every free nation in history. And it is happening to us right now.
"I don't really care what the government does. Just keep me safe. Spy on me."
Really?
Really?
Maybe too many decades of relative peace and plenty have created an American citizenry that doesn't realize just how precious our freedoms are. Maybe we're too caught up in our own challenges at work or home to do something when freedom is being lost.
If so, we don't deserve freedom.
An earlier generation of Americans refused to allow British tea to be unloaded on their continent because it would mean accepting a tax without representation. They drew the line on principle, and suffered greatly for it.
But it was worth it.
In contrast, we don't even stand up for freedom when our own personal privacy is at stake.
"Forget the Bill of Rights," our generation seems to be saying, "and forget the Constitution. Leave these things to the experts. We are too busy making a living and enjoying our freedoms to get involved in something as silly as the government spying on its people."
When John Adams heard that the citizens of Boston had thrown the tea into the harbor, he wrote that he considered it the beginning of whole new epoch in history.
And when the great British leader William Pitt, Lord Chatham, heard that America was in open rebellion, he rose in front of the British Parliament and declared:
"I rejoice that America has resisted. Three million…people so dead to all the feelings of liberty, as voluntarily to submit to be slaves, would have been fit instruments to make slaves of the rest [of the British Empire]."
I wonder what he would say about our generation finding out that its own government is spying on us all, including the press, and a majority saying, "Duh! Of course they are," and going back to whatever they were doing without a second thought.
Three hundred million American people, a majority of whom are apparently "dead to all feelings of liberty," is itself the beginning of a whole new epoch in world history.
"Spy on me"?!
Wow! How far we have come since, "Give me liberty, or give me death" and "I only regret that I have but one life to give for my country."
When did the American people shift their motto from "Don't tread on me" to "Spy on me"?
It is time for anyone who cares about freedom to take a serious look at our life. Are we really going to just sit back and watch freedom die?
If this sounds too melodramatic, then we don't live in a nation where the majority can be characterized as choosing: "Government, spy on me."
Yet we do. That's how the majority of Americans now feel about our freedoms. That's not melodramatic, that's reality.
It's time to get real: Freedom is being lost, and few people are doing anything at all about it.
Of course, I'm not suggesting violence. That won't solve our current problems. Not at all. We need real solutions, not angry posturing or stupid violence. These would only make things worse.
What will actually work is for regular citizens to get outside their comfort zone and find ways to really influence our government.
This will be hard, but it will work. This is what I'm suggesting.
I'm suggesting activism. I'm suggesting getting angry, scared, or SOMETHING enough to get involved. In elections but even more between elections. I'm suggesting making your voice heard, and making a difference.
I'm suggesting not just going with the flow when the flow is headed off a cliff. And make no mistake: that is exactly where we are headed.
I'm suggesting that unless a lot more people stop being complacent and actually get involved — right now — in influencing government, we will witness the end of freedom. I'm suggesting that YOU are one of those people.
One thing is absolutely clear in history: People who don't take a stand for freedom lose it. And people who don't even care about protecting their freedoms enough to take real action lose it very, very quickly.
I hope you are angry, too. Have you shed some tears that we've come so far in losing our freedoms that a majority of citizens are okay with being spied on by the government?
Think about it. Cry. Weep.
Tremble for your country.
I know this kind of emotion is dismissed, even ridiculed, by many in the current press and academia, but this is a low point in America every bit as shocking as the Boston Tea Party was a highpoint against monarchies.
It's a game-changer. Tears are appropriate. Freedom is dying.
When are regular people who care about freedom going to make their desire for freedom really known to our leaders?
DO SOMETHING.
Figure out how you can best, most wisely, effectively promote freedom and make a real difference. Be smart, be respectful, obey the law, and take action!
Don't tear anyone else down — that doesn't really help. Find a way to positively build freedom. Do something that will really, truly help the cause of goodness and freedom.
Do it soon.
Seriously, if you care about freedom, do something to promote it. Something good. Something uplifting. Something positive.
I don't know what you should do, but put your talents, gifts, time and resources to work for freedom. Figure out the best way you can truly influence freedom, and do it.
The world needs you.
Now.
*******************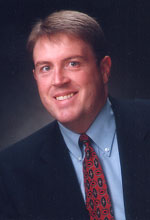 Oliver DeMille is the co-founder of the Center for Social Leadership, and a co-creator of TJEd.
Among many other works, he is the author of A Thomas Jefferson Education: Teaching a Generation of Leaders for the 21st Century, The Coming Aristocracy, and FreedomShift: 3 Choices to Reclaim America's Destiny.
Oliver is dedicated to promoting freedom through leadership education. He and his wife Rachel are raising their eight children in Cedar City, Utah.