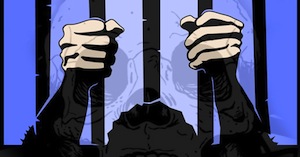 It had to have been a conspiracy. It was as if every force in the universe was aligned against us. Everything that could go wrong was going wrong.
But not in the way I first thought.
The ordeal started while enjoying a family tradition of taking the kids to our favorite restaurant each week.
The restaurant was unusually busy that evening, but we were quickly seated. Mary was our server. She gave us our menus, took our drink order and then hurried off.
The first indication of trouble came when after about ten minutes we were still waiting for our drinks and hadn't yet ordered.
A few minutes later Mary finally came by with our drinks and we ordered our food. By now the kids were hungry and restless and I was keenly aware of how long it was taking to get our meals.
I watched in frustration as other patrons who had been seated after us received their dinners. I tried to get Mary's attention, but she was positively swamped trying to keep up with her tables.
We continued to wait while my temper remained at a low simmer.
It was nearly thirty minutes later before our meals arrived. We saw immediately that about half of our order was wrong.
By now I'd had enough. I began mentally rehearsing how I would handle this utterly unacceptable service. I intended to complain to the manager. I debated whether to leave a two-cent tip or no tip at all to communicate my displeasure.
While I was fuming over how our evening of family fun had been spoiled, I heard a loud crash of shattering dishes. Mary had accidentally dropped a tray with someone else's order.
The desperate look in her eyes was a wake up call to me. What would be gained by punishing her?
An inner battle began in my heart as I considered what was actually playing out before me. All evening I had been blaming Mary for causing stress on what was supposed to be a fun family outing. I hadn't considered until that moment what an incredibly difficult night she must be having.
A quiet inner voice finally broke through my irritation and asked, "Isn't there a better way to handle this?"
I swallowed my pride and contemplated my options. As we prepared to leave, I walked over to Mary where she was cleaning up the dropped tray of food.
I handed her a ten-dollar bill and said, "I hope your evening gets better from this moment on."
I don't know if that was the turning point for her evening. But I know it was a turning point for me.
From that day forward, whenever my family went back to that restaurant, Mary was our dearest friend. No matter where we were seated, she made it a point to come to our table and visit.
I'm certain that she would not have felt this connection had I acted upon my assumption that the customer is always right.
David Foster Wallace beautifully explains this concept in the video "This Is Water." The video is an excerpt of Wallace's 2005 commencement address to the graduating class of Kenyon College.
Wallace explains that getting caught up in the rat race of daily life tends to blind us to the reality, and beauty, of the world around us. Eventually our awareness shrinks to where we think we are the only people who matter.
It takes a conscious decision to see what is hidden in plain sight all around us.
Wallace explains:
"The really important kind of freedom involves attention and awareness and discipline, and being able truly to care about other people and to sacrifice for them over and over in myriad petty, unsexy ways every day.

That is real freedom. That is being educated, and understanding how to think. The alternative is unconsciousness, the default setting, the rat race, the constant gnawing sense of having had, and lost, some infinite thing."
It was easy to blame our server Mary for my disastrous evening when I thought I was the center of the universe.
Breaking out of my selfish mindset, and recognizing that she was actually fighting a courageous battle, immeasurably improved both of our lives.
********************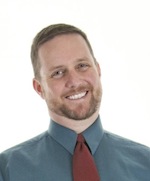 Bryan Hyde is a husband, father, disciple, teacher, guardian, reader, writer, truth seeker, stirrer of pots, radio talk show host, and PITA to those who seek dominion over others. He's also a proud member of the Pro-Freedom Conspiracy.
He does professional voice work through his company One Clear Voice. He is also a frequent and popular contributor to St. George News.
Bryan and his wife Becky are raising their six children in Cedar City, Utah.
Subscribe to Bryan's blog here.