"Though it might be naïve, [this generation has] a belief that friendships are forever, whereas most dating relationships are expected to end." -Psychology Today, January/February 2013
"Are Girlfriends the New Husbands?" This is the title of an article in the January 2013 issue of Marie Claire magazine.
The article goes on to say that the person many women now count on most for things like support in the delivery room, help with financial or career problems, or someone to talk to about one's biggest challenges, is not a husband, but a best girl friend.
For example, the article states:
"In place of marriage, there's a new, ultramodern partnership that melds the camaraderie and loyalty of a friendship with the intimacy, support, and pragmatism of a husband."
"Across the nation, tens of thousands of single women are in committed quasi-unions with their closest confidents, behaving like married couples in virtually every respect (except for the sex, of course). They hit up family functions together, stand in as emergency contacts on doctors' forms, even cosign mortgages together."
"…if your mother's been nudging you to settle down and find a husband already, tell her to relax, you've kind of, sort of, already got one."
"A record 46 percent of adults 25 to 34 are unmarried, according to the Pew Research Center, a figure likely to climb even higher given how dim a view Millennials [born between 1984 and 2001] have of the institution: 44 percent think marriage is altogether obsolete."
This is an interesting addition to the post gender-war world where over half of marriages end in divorce and the traditional roles of men and women are just interesting historical traditions for many in the younger generations.
While (as the article points out) best friends have always been important to women, and many women feel that the person they can truly count on isn't a husband but rather a close female friend, the core change is that now this relationship is increasingly the ideal for many women in their twenties and thirties.
The concept of a husband becoming their closest confident and best friend is losing ground, replaced by the expectation that a husband can never fully fulfill the roles that a friend always will.
Indeed, many young women today expect marriage to be rocky, but they idealize friendship and hold their female friends to very high standards.
Many girls and women "think that friendship has to be perfect," as Psychology Today put it.
The article in Marie Claire noted that "a 2010 study found that young, urban single women outearn their male counterparts by 8 percent…"
For today's generation of women ages 20-35, who make more money than men their age and get most of their emotional support and friendship from other women, feminism is just an era of history.
What is there to fight for when they've won?
On the other hand, in the major magazines targeted to men from this same generation, many young males think they've won the jackpot.
For example, in the January 2013 issues of GQ, Esquire, and Men's Health, there are numerous articles giving tips for how to have more frequent and better intimate relations—none of them assume that such sexual relations carry any long-term responsibility or commitment.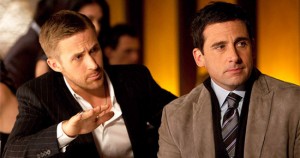 Many single men in the 20-35 generation see life as endless freedom, plentiful intimacy, and few obligations, and they are content with women earning more in such an environment.
It seems that in a culture where sex isn't limited to the bounds of marriage, men are less likely to commit and women end up replacing the ideal of husbands with best friends.
The January/February 2013 issue of Psychology Today may have put its finger on the core issue:
"Only religions still take sex seriously, in the sense of properly respecting its power to turn us away from our priorities. Only religions see it as something potentially dangerous and needed to be guarded against…. Religions are often mocked for being prudish, but they wouldn't judge sex to be quite so bad if they didn't understand that it could be rather wonderful."
Within marriage, most religions hold, sex is part of the human ideal—outside of marriage commitments, it can be a real danger to personal happiness and societal progress.
In any case, for many people of the rising generation the feminism debate is over.
The question that remains is whether today's young will really change their ideals.
Will they continue to see single life, career fulfillment, a series of romantic relationships void of commitment, and close friends as the accomplishment of their dreams, or will they, like past generations, desire lives built around marriage, children raised in traditional families, hearth and home.
While such words may sound out-of-date to some modern ears, the truly surprising thing would be if this generation doesn't eventually return to these "quaint, outdated" definitions of success, happiness and fulfillment.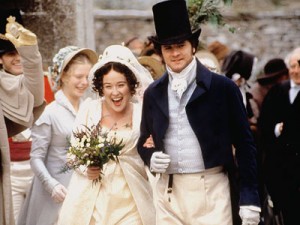 If it really does reject the values of marriage and hearth, it will be the first generation in history to do so voluntarily.
Despite current trends, it's highly doubtful that this will happen.
I'm convinced that deep down this generation is a lot more old-fashioned than it knows.
Time will tell.
***********************************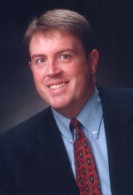 Oliver DeMille is the chairman of the Center for Social Leadership and co-creator of Thomas Jefferson Education.
He is the author of A Thomas Jefferson Education: Teaching a Generation of Leaders for the 21st Century, and The Coming Aristocracy: Education & the Future of Freedom.
Oliver is dedicated to promoting freedom through leadership education. He and his wife Rachel are raising their eight children in Cedar City, Utah.