I've studied for years the many people who have achieved tremendous things in life, and one thing I find common to them all is the audacity to follow their own inner voice.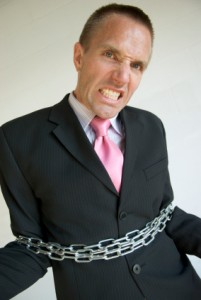 If you think about it, much of our unhappiness comes from wrong turns and calamitous dead-ends that result from us not really knowing what we want.
Just how did you become trapped in that job you can't stand? What made you get so in debt? How did you become over-burdened in commitments you didn't really sign up for?
When you are unclear about what you really want out of life, there will be no shortage of people who will quickly rush in to fill the void.
"Oh yeah? Don't know what you want, huh? No problem, WE know what we want from you. Just step right over here . . . ."
Lou Holtz once said,
"Decisions are only difficult if you don't know what your purpose is."
Stated another way, I might say it like this: "Unhappiness and a lack of fulfillment may result from not knowing what your purpose is." Not to mention the squandering of talents, wasting of time, and loss of opportunity.
So listen to that inner voice. Follow your passions and hide not your light under a bushel. You were created for a purpose.
When it comes down to it, you are the only one who can stop you.
*******************************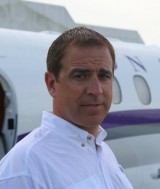 Chris Brady co-authored the New York Times, Wall Street Journal, Business Weekly, USA Today, and Money Magazine best-seller Launching a Leadership Revolution.
He is also in the World's Top 30 Leadership Gurus and among the Top 100 Authors to Follow on Twitter. He has spoken to audiences of thousands around the world about leadership, freedom, and success.
Mr. Brady contributes regularly to Networking Times magazine, and has been featured in special publications of Success and Success at Home. He also blogs regularly at Chris Brady.
He is an avid motorized adventurer, pilot, world traveler, humorist, community builder, soccer fan, and dad.
Connect With Chris: